This quilt really taxed my brain.  The units for this quilt are super simple and I thought it would be a piece of cake to put together but it was a struggle.  After working on the layout for an hour and a half this is what I had-several holes and chains that didn't link.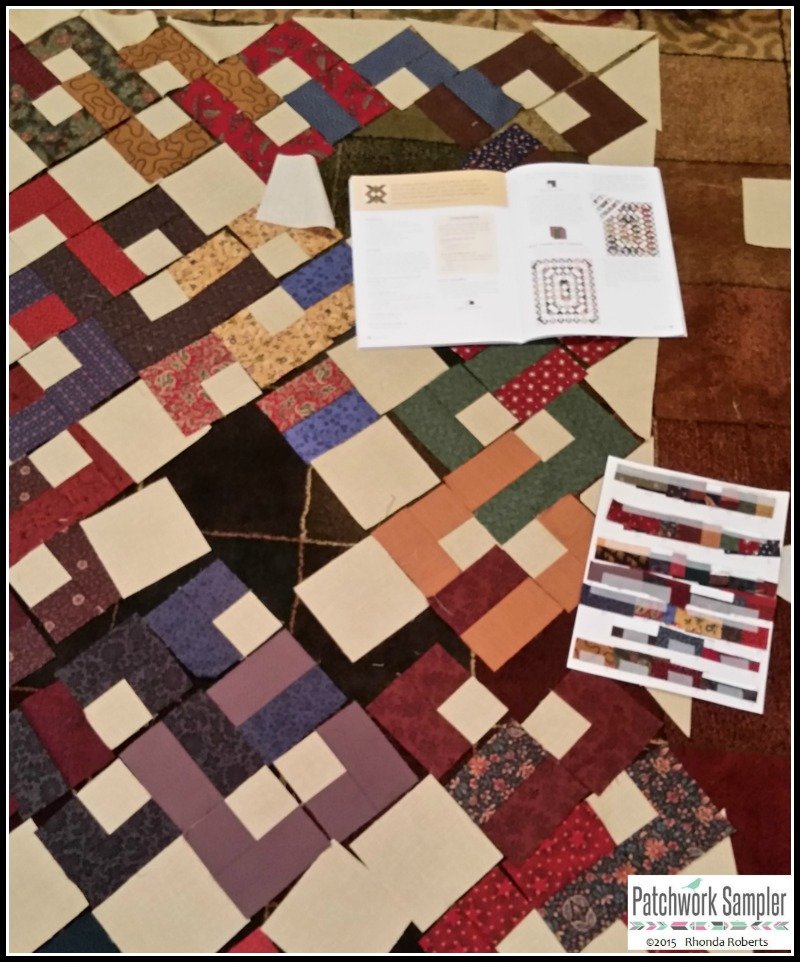 Things just weren't working out and even with using the diagram in the book and my fabric key I couldn't figure out the layout.  Finally I abandoned it and regrouped.  Things worked out better the second time and now I'm ready to audition borders.  The pattern is Island Chain from Scrap-Basket Sensations by Kim Brackett.  I really don't use a Scrap-Basket book for every quilt I make, but they have been great resources for my 40 yard dash challenge.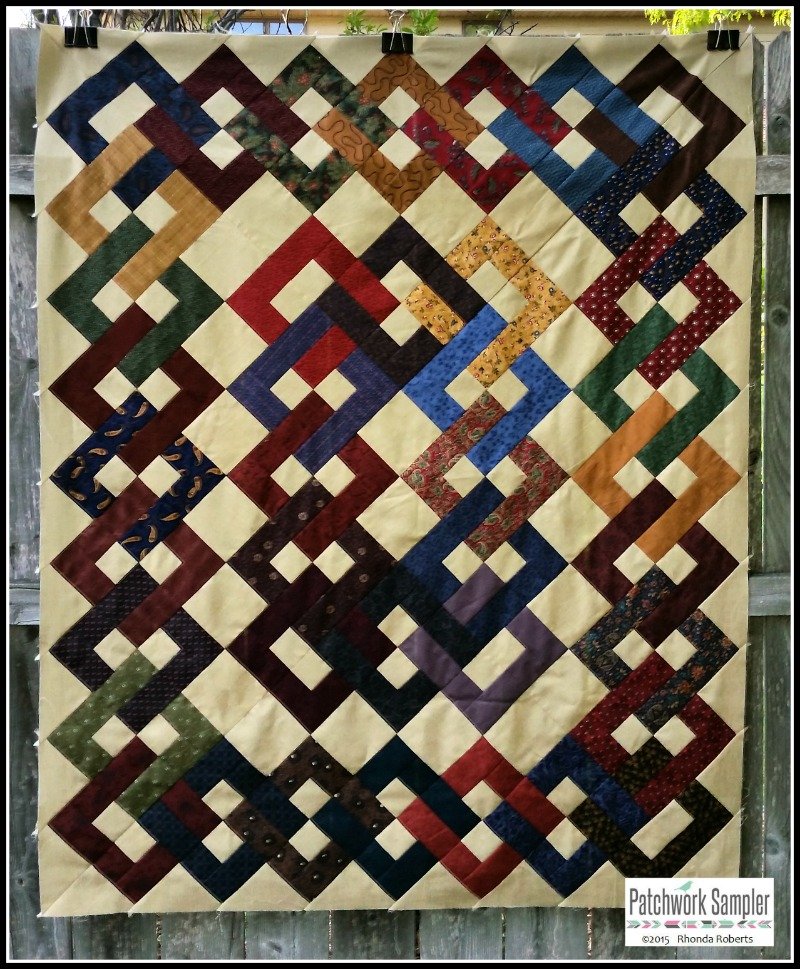 I found a green fabric in my stash that may work for a border but there is only a yard left of it.  In yesterday's border confession I neglected to mention that I like to cut my borders on the lengthwise grain.  There is much less stretch when the fabric is cut parallel to the selvage and I don't have to piece them.  It doesn't take very much more fabric because I also cut the binding strips from the same length of fabric.  The green I'm considering is a good color but the trade-off is having to piece it.  It will take more brain power that I have today so I'll think about it tomorrow!