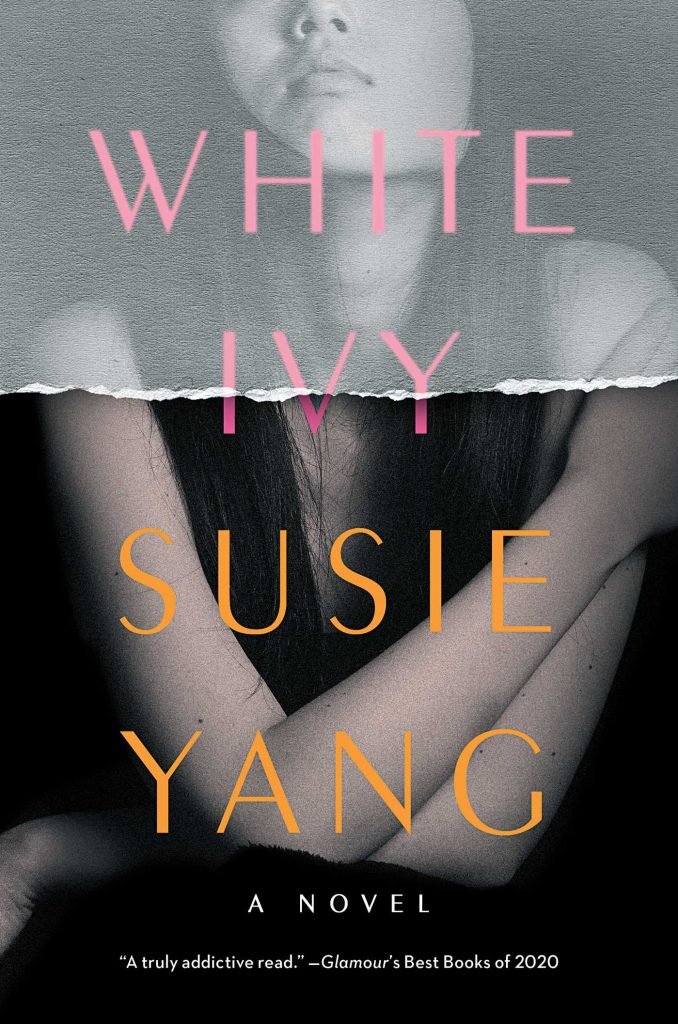 Book review: White Ivy
This is a hard book to review. White Ivy is maybe the only book I've ever read where NONE of the characters had any sense of morality. While the store is compelling, the characters are not likable. You will not root for anyone in the whole book.  
Here is a short synopsis of the story. Ivy, the title character is a poor Chinese immigrant who longs for the WASP lifestyle of her classmates. Ivy has a teenage crush on Gideon and when Gideon invites her to a party at his house, her parents create a cringeworthy ending to the evening. Soon after, Ivy's family abruptly moves across the country.
Several years later, in an improbable coincidence, Ivy meets up with Gideon. She is still in love with him and will go to any lengths to be with him. Gideon spends time with her but is always holding back. He has his own issues, which I guessed early in the book. I continued reading to see if I was right (I was) and to see if there was any kind of happy ending (there isn't). Truly, anyone in this book will do anything immoral, illegal, or underhanded to get what they want. 
I enjoy reading books about other cultures and I was excited to read this one. However, this book isn't about Chinese culture only the reprehensible behavior of the characters.  White Ivy was an Amazon best book for November 2020, and on many Best Books of 2020 lists. It was selected as a club read for Jenna Bush Hager's book club. Apparently, many others enjoyed this book more than I did. The writing is good, but it was not one of my favorites. White Ivy has a 4.1/5.0 rating on Amazon and 3.68/5.0 on Goodreads. The book is available from Amazon here and from Barnes and Noble here. 
Sugar Cookie Showdown
We watch our grandchildren once a week while our daughter-in-law gets groceries and runs errands. We love the time with them but at ages 1 and 2½ we are always looking for activities to keep them entertained. With Valentine's Day approaching I thought our granddaughter might enjoy dropping sprinkles on sugar cookies, so I made cookies last weekend. I am hoping to play around with some recipe plugins to make it easier to share and print recipes. For today though, I'm simply posting links to the recipes I used.
The first recipe I made was called "The Best Sugar Cookie Recipe" and can be found here. I made it exactly like the recipe except for using parchment paper. I replace all my cookie sheets every 2-3 years with new non-stick pans and have no trouble making cookies without the parchment. In every area of my life, if I can save some time, I will.  Haha! I did not use the optional Bourbon Glaze. 
The ingredients are standard with nothing unusual, flour, baking powder, salt, butter, sugar, eggs, and vanilla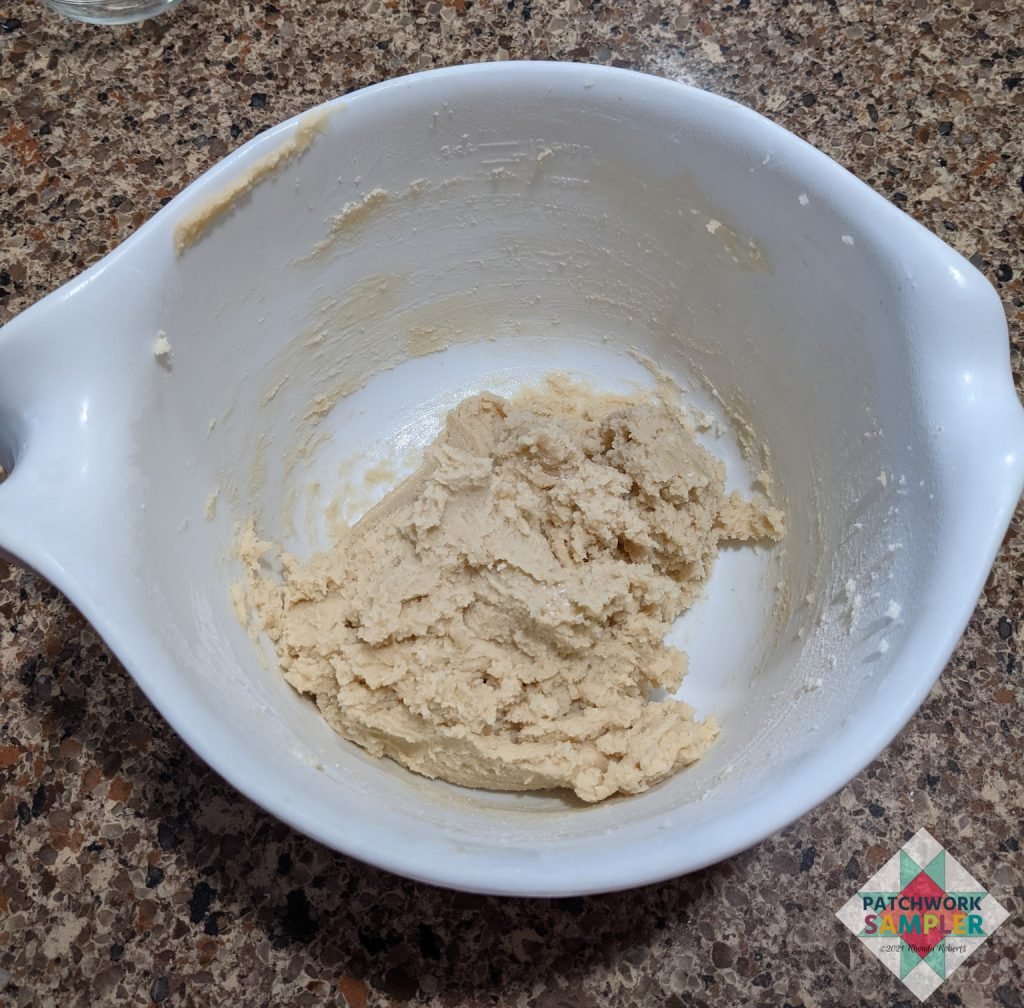 Once everything is mixed the dough is stiff like you would expect for cookie dough. 
I used a scoop to shape the dough and rolled each in sugar, then flattened with a drinking glass. 
 These baked for 10 minutes at 375 degrees F and looked good but of course, the true test would come later. 
Second batch: America's Test Kitchen Sugar Cookies 
The second recipe came from my America's Test Kitchen cookbook but the same recipe can be found here and at several other places online. 
This recipe is a little different in that you melt the butter and add vegetable oil and cream cheese.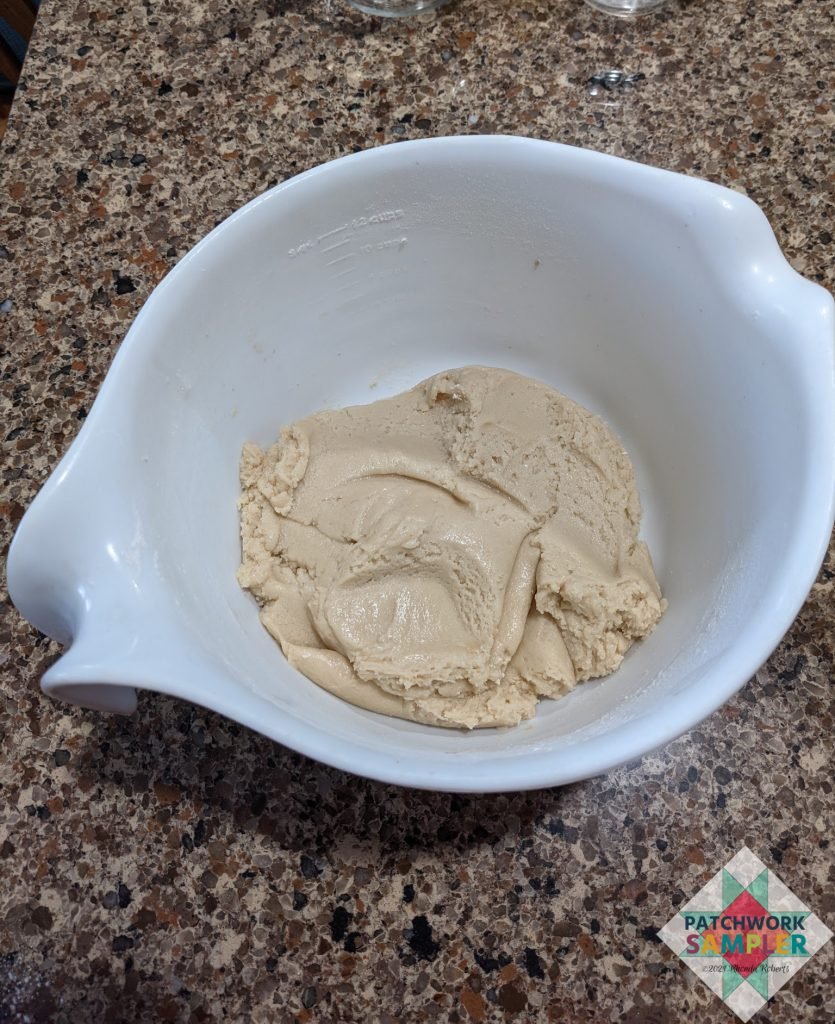 The dough is soft and smooth which is kind of unusual for cookies. Because you start with melted butter, they are a cinch to mix up. 
I used the same scoop and the same rolling and flattening technique for this batch. 
These baked for 12 minutes at 350 degrees F. Out of the oven, they have a crinkled appearance. 
Both batches smelled delicious and tasted very good. I was surprised the America's Test Kitchen recipe was a little crisper. I thought with the cream cheese and oil, they would be softer and chewier. There is a definite difference in taste. The Best Sugar Cookie recipe has a richer, more buttery flavor. That isn't surprising since there is more butter in the recipe.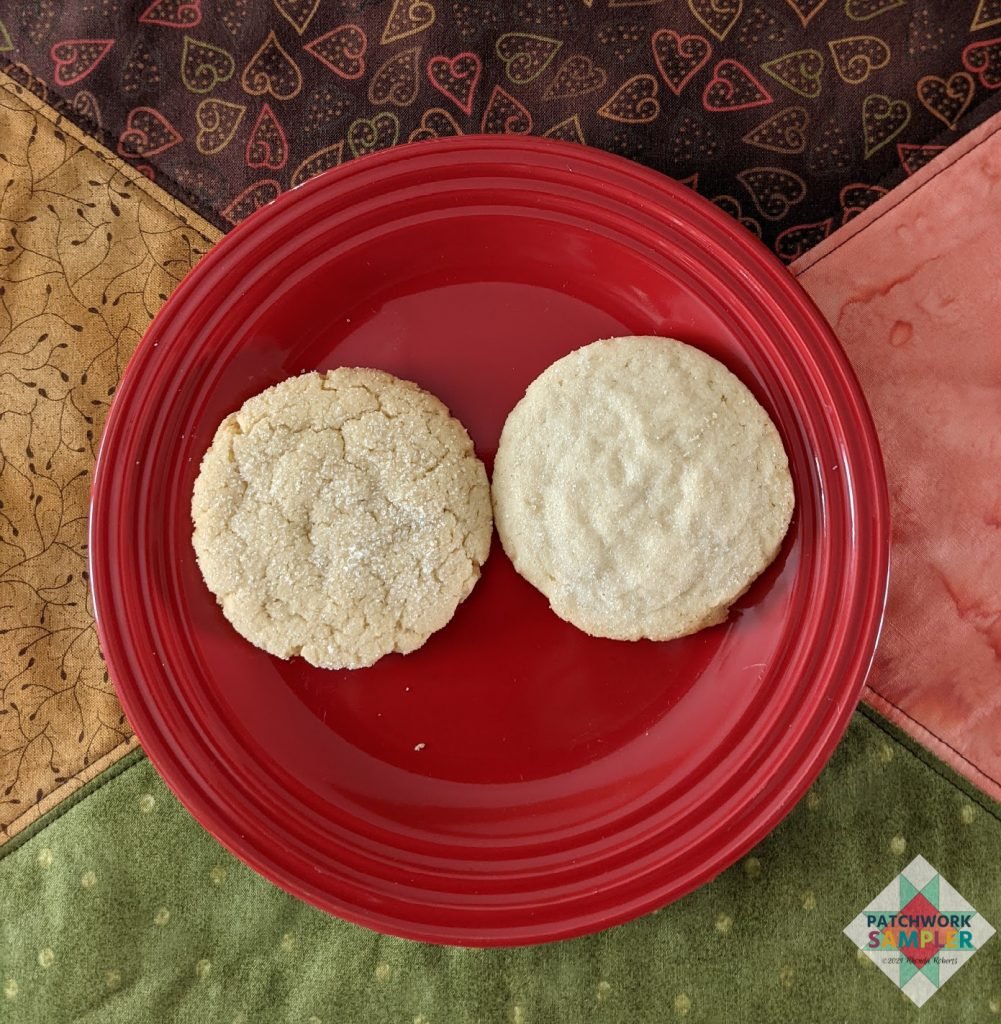 While I liked both cookies and Jim could barely tell the difference, I will put The Best Sugar Cookie Recipe in my permanent recipe file. Next time I want to make sugar cookies, I won't have to search for "the best!"
The placemat is from a Christmas gift exchange with my quilting group. I have a set of four and they are perfect for Valentine's Day.
Decorating kept DGD occupied for quite a while. This cookie was her play cookie and she put sprinkles on, took them off and put them back on a few times. We sent home other ones home for her mom and dad.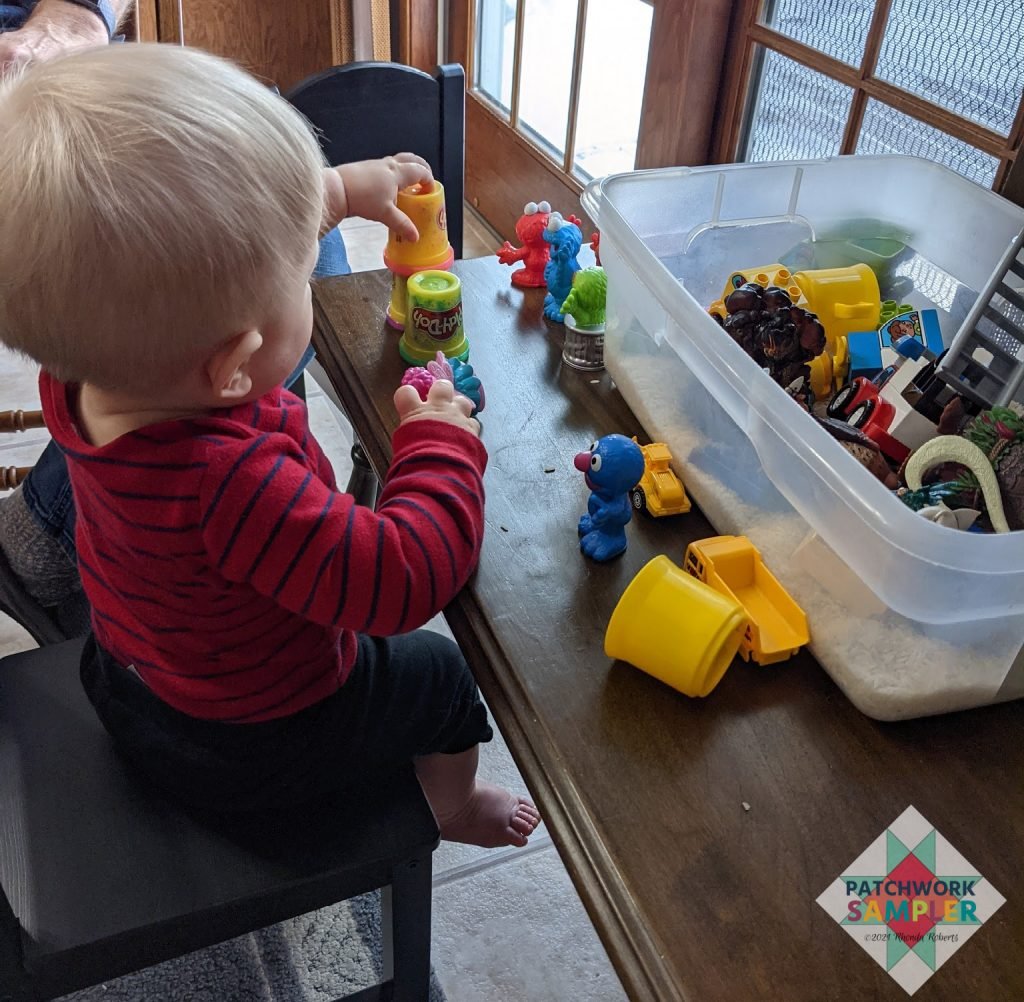 While his sister was busy with the cookies, our grandson took the opportunity to play with the figures in the rice bin. 
The little ones are coming back today so their parents can have Valentine's Day dinner in peace and quiet. We have so much fun with them and it breaks up the monotony of sheltering at home.
Hope you have a fun weekend too!