Again this month, if not for OMG I might not have accomplished any quilting. My goal in July was to finish two recently pieced tops. Between travel and house guests I didn't have a lot of time for sewing but happily I finished both!
I'm in a sewing group that has met monthly for over fifteen years. Everyone in the group has a sizable stash and each month I provide a pattern for a quick and easy quilt that could help turn stash into quilts.
One of our recent projects was Pinata by Villa Rosa Designs. This pattern calls for ten fat quarters plus a background fabric. I made my quilt bigger and used sixteen fat quarters from a Free Spirit bundle. I love how it looks with the lime Bella solid.
The quilting is a simple pantograph called Halo by Urban Elementz.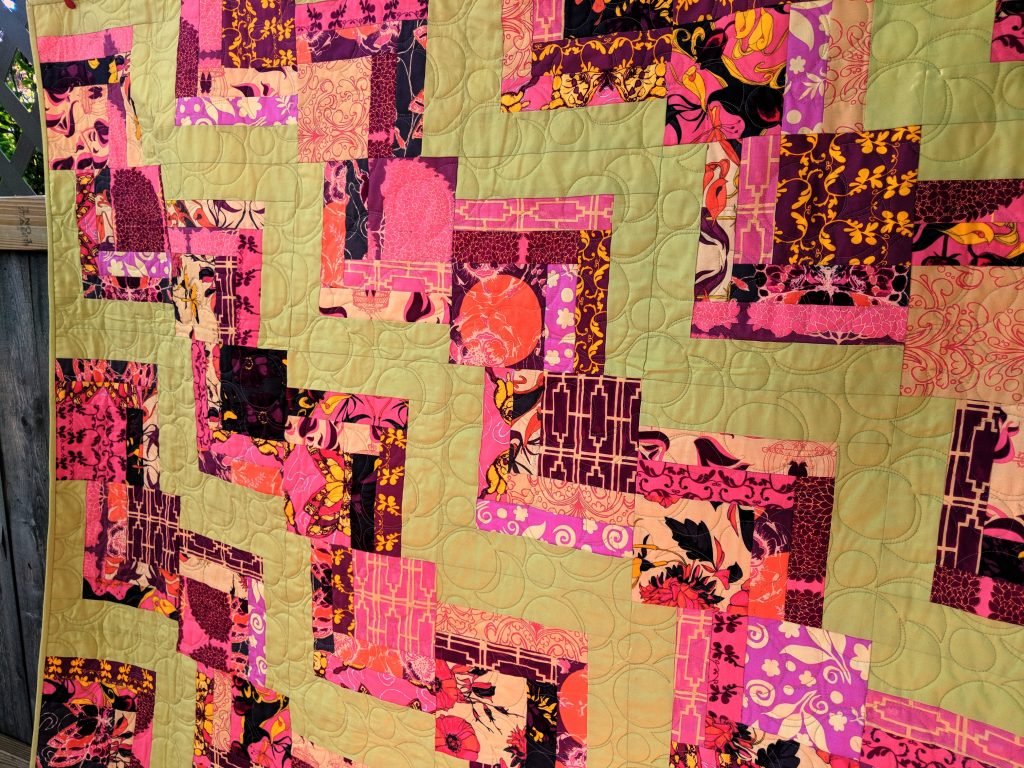 The bonus was having the perfect backing fabric in my stash. It is an old Windham Anna Griffin fabric that worked great for this quilt.
The second quilt was also a pattern by Villa Rosa called Sierra Snow. Even though I'm trying to use up stash, I bought fabric for this quilt. I had been wanting to make a gray and taupe quilt and thought this would be a nice project for that. I really like how it turned out.
This too was quilted with an easy pantograph.
The backing was from stash and was an almost solid from Moda's Flight line by Janet Clare.
I don't want to add UFO's this year so it helps to finish these. Maybe next month will be more productive.
Be sure to head over to Elm Street Quilts and check out other completed OMG this month.