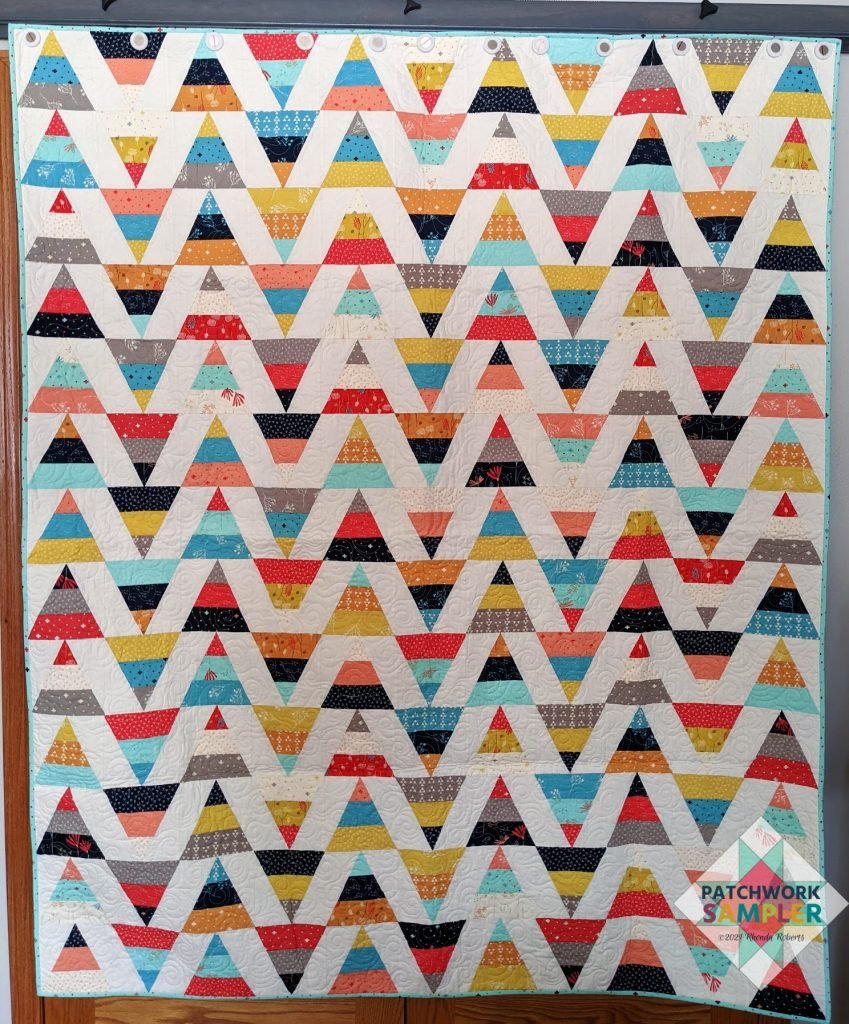 This Desert Peaks quilt began back in 2017 on Sew a Jelly Roll Day. I like to hand stitch binding while watching TV in the evening and found this quilt all ready to go. I thought I would have my Ombre Stars ready to quilt but it is taking forever. There is a stash of quilts ready for binding so I always have something when I need a quick finish.
The fabric is a Moda jelly roll from the "Desert Blooms" line by Sherry and Chelsi. The background is a Bella solid.
This is a super simple quilt to make. The strips are sewn together in sets of three and the peaks are cut out with the triangle portion of the Tri-Recs ruler. Background pieces are cut from the "Rec" part of the ruler and sewn onto both sides of the triangle. That's it–that is the entire Desert Peaks block, one Tri-Recs unit. The blocks are then set into rows, rotating each block 180 degrees.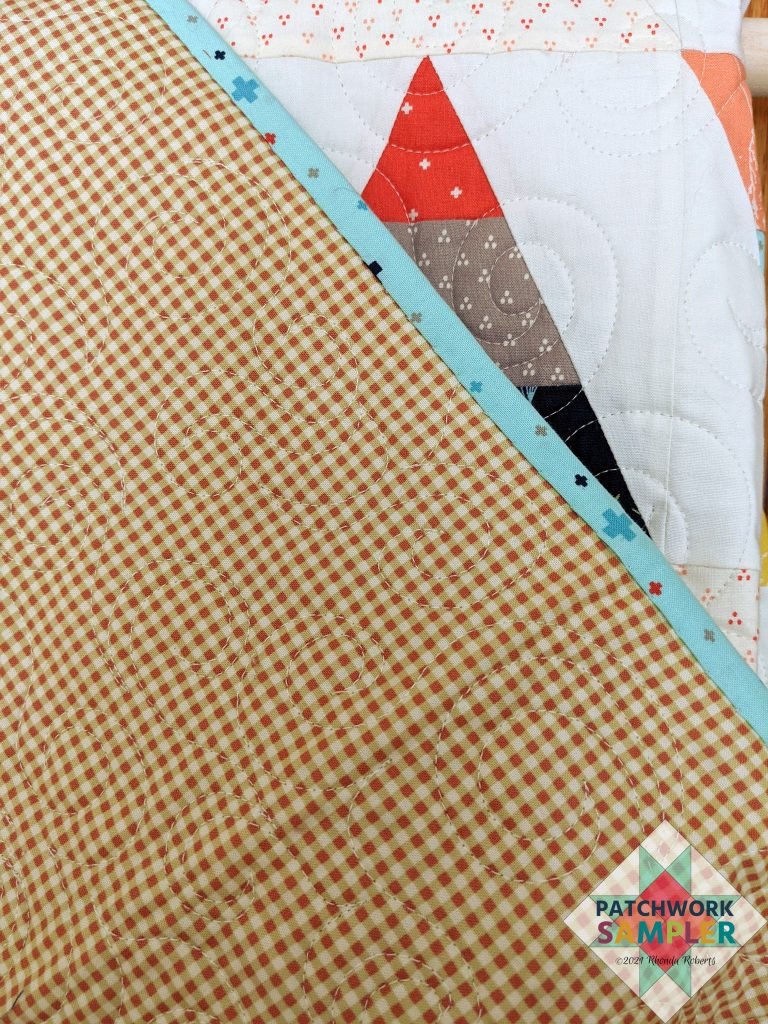 The back is a coordinating check from my stash.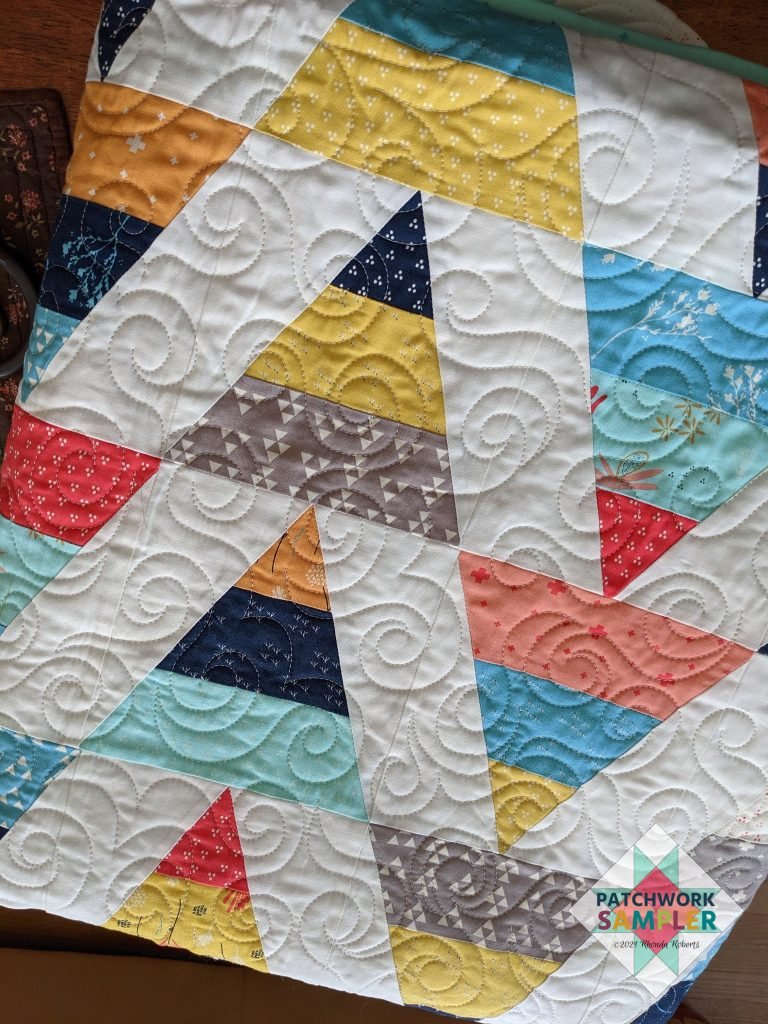 The quilting is edge-to-edge swirls; my go-to quilting design when I want to finish fast (and can't think of anything else to do).
This quilt finishes approximately 64″ x 76″ which makes a nice throw.
I hope you were able to finish something this week or at least make some progress on one of your projects.  Sarah over at Confessions of a Fabric Addict has a Friday link-up to celebrate weekly achievements. Check out the link here to see what other quilters are whooping about!