Jim loves to bike so his idea of a great weekend is a long bike trip.  I can think of many ways I would rather spend a weekend but he has visited more quilt shops than I can name so it was his turn to pick the weekend fun!!  Since Jen is only an hour from the Elroy-Sparta Trail we decided to bike there then drive over to visit her in LaCrosse.  When our kids were in elementary school, they joined "Bike Club" in fifth and sixth grades.  Near the end of the school year they would take a weekend trip here and ride about 60 miles.  Jim always went as a chaperone so he has a nostalgic fondness of this trail.  It is recognized as being the first Rails to Trails path.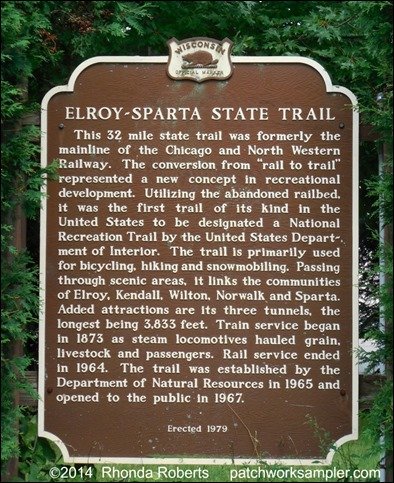 It is relatively flat and goes through several little towns so it is easy to stop for food, drinks or even sightseeing and shopping.  It is a pretty ride.
The best part is going through the tunnels.  There are three along the path and two are about a quarter-mile each but the third is three-quarters of a mile, so it's a long walk in the dark with your bike!!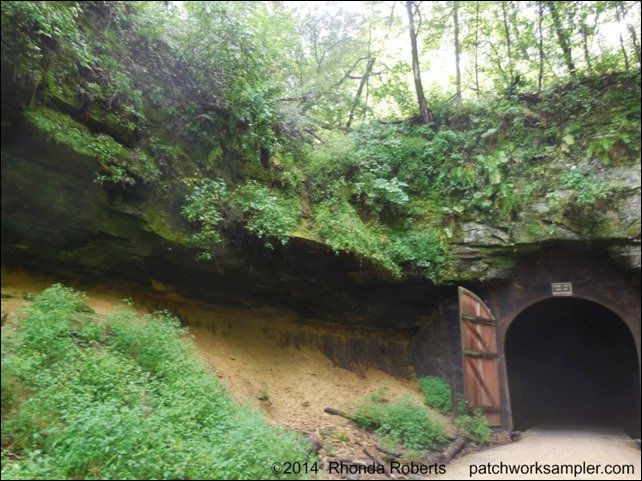 Here is Jim waiting for me to catch up!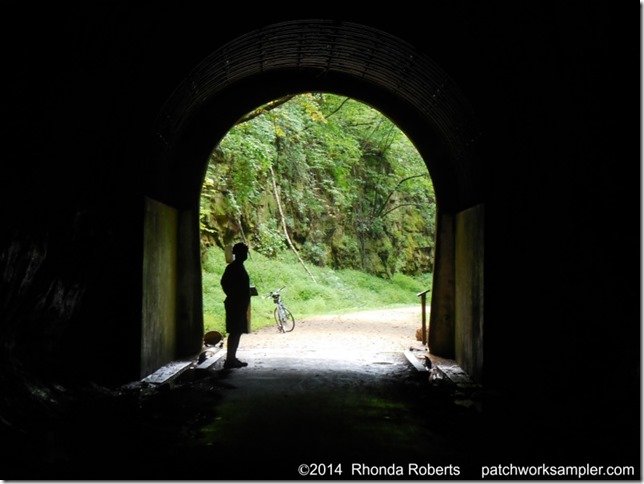 After finishing the ride we drove to La Crosse and took Jen and her new beau to dinner.  We then spent the night at her place and biked around La Crosse the next day.  Jen joined us for this ride and we took the path that goes from her apartment to where she works.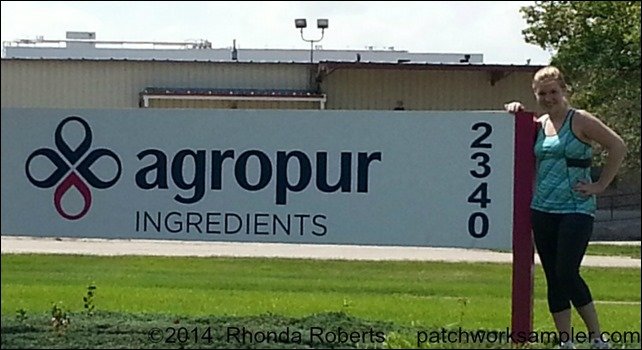 There are many nice bike paths around La Crosse so this was probably the first of many trips we'll make here! 
I didn't spend all weekend riding though.  I managed to get in some sewing and here is a a little teaser for the project I was working on.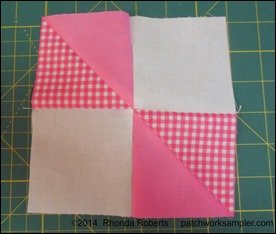 Is that a bit of gingham in that block?  Why yes it is!  That must mean it is a project for the See You In September Blog Hop!!  You will have to come back September 16 to see the finished project.
Here are today's featured bloggers.  Click the links to take a look at what they created this summer.
Just Let Me Quilt
Marjorie's Busy Corner
The Quilting Queen Online Blog
Marla's Crafts
K and S Sweets and Stitching