Even though for the first time in 22 years we didn't have to get kids ready to go back to school, this August and early September has been really hectic.  I just can't believe how fast the summer went but here we are starting the second week of September and I'm trying to get back into a regular routine for sewing.
My strip basket was overflowing so I made several string blocks last week.  It was mindless sewing but I'm always amazed that a mess like this
doesn't look half bad after it's trimmed!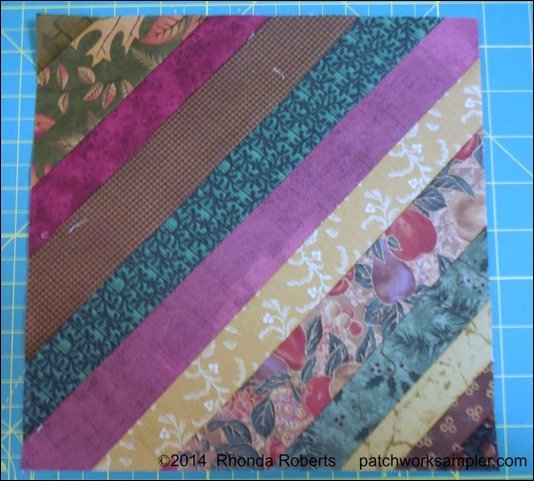 I made two sets of four blocks and will probably set them together like this:
This week I hope to make eight more.  I need 48 blocks for a Heartstrings quilt so it will be a few weeks before it's finished.  I'm not sure the strip basket looks any better.  If anything it looks like there is more in it since the fabric got fluffed up when I pawed through it.  Can anyone ever use up all their random strips of fabric??
The See You In September Blog Hop started last Wednesday and goes through the 16th (my day!).  There have been some really creative projects on all the blogs.  It's been fun to look at all of them and see how the Riley Blake Gingham has been used.  Today's bloggers are:
Quilting Quietly
Creatin' in the Sticks
Procrastination Queen
Lovelli Quilts
Cherry Blossoms
Be sure to take a look at what they've created!
Also check out all the Design Wall projects at Patchwork Times.