Jim and I planned to meet his sister and her husband in New England this week. We were to catch a very early flight to Boston out of Chicago so were staying near the airport the night before. The minute we carried our bags into the room my phone rang. It was our son asking if we had talked to our neighbors because they had called him saying the big tree in the front of our house had split down the middle and was in danger of crashing through the house.
We then called the neighbor who said he tied it up to try to stabilize it and he even offered to meet with the tree people and coordinate the removal/repair so we wouldn't have to cancel our trip. We couldn't do anything about it that night so we tried to sleep, then got up at 3:30. Jim asked if I minded cancelling the trip. I said no, so we threw on our clothes and drove back home.
By the time we got there the arborist returned our call from the night before and said he would be right over. Unfortunately, he confirmed what we suspected. The tree could not be saved. We were heartbroken, but called the removal service. While Jim was dealing with the tree guys, I was cancelling all our reservations. To our surprise we found out they could remove the tree immediately.
What took 27 years to grow,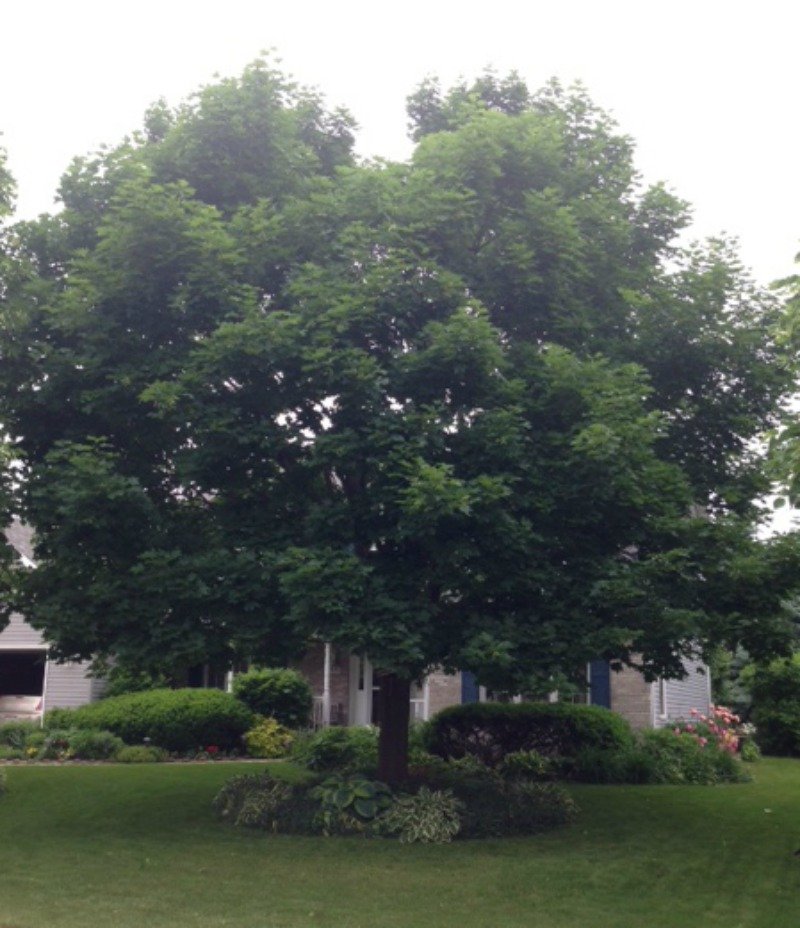 came down in less than an hour.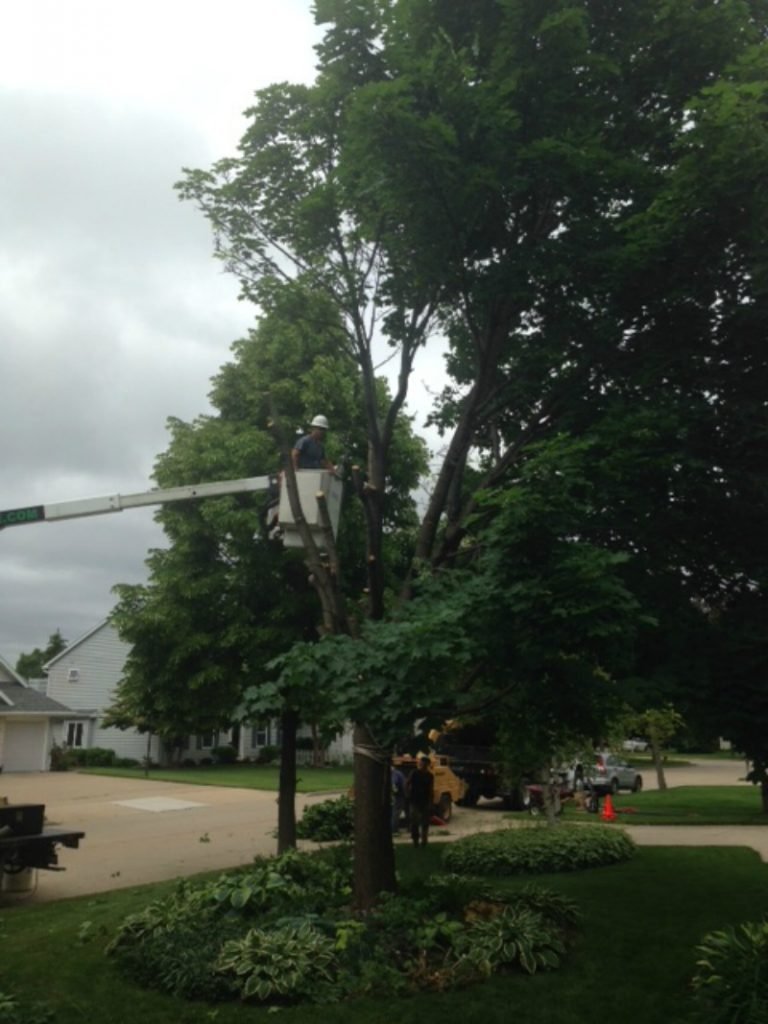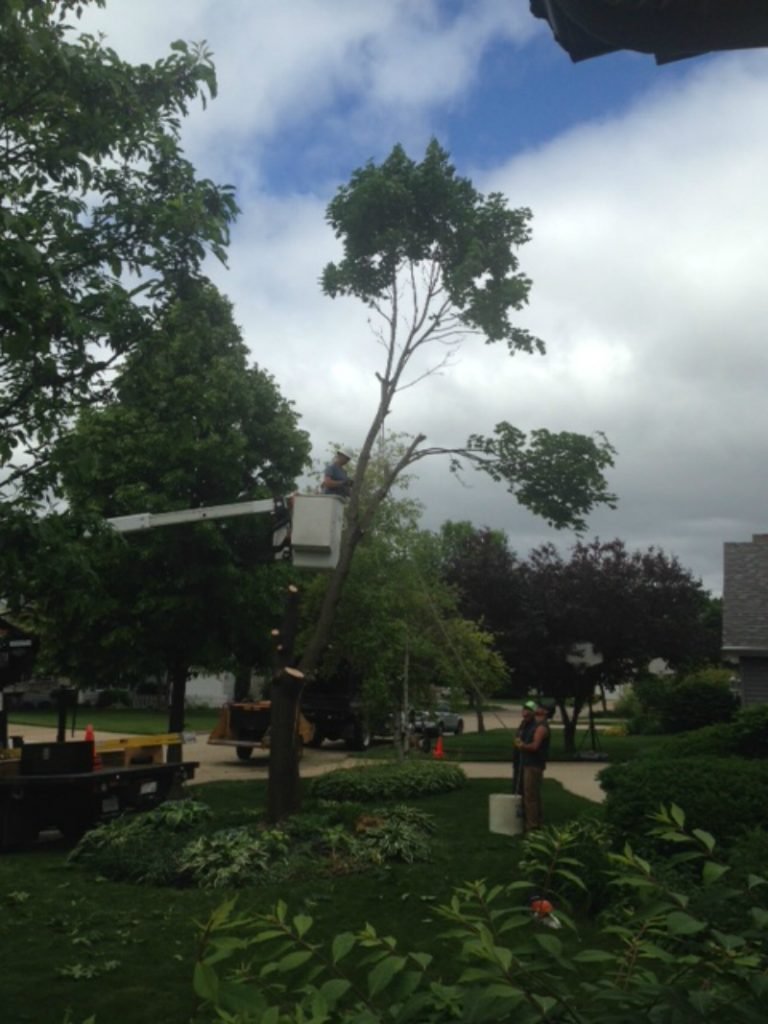 Now you can see the front of the house again.
Honestly, we were sad to lose the tree but had been thinking it was getting so big you could hardly see the front of the house. The remedy was more drastic than we would have liked but it was out of our control.
By 11 AM it was all over and Jim came inside and asked if I thought we could re-book the trip.  I spent a little time on both the computer and phone and 24 hours later we were having chowder at The Maine Diner!
We followed that up with a beautiful walk along the Marginal Way in Ogunquit.
And a sunset stroll on the beach.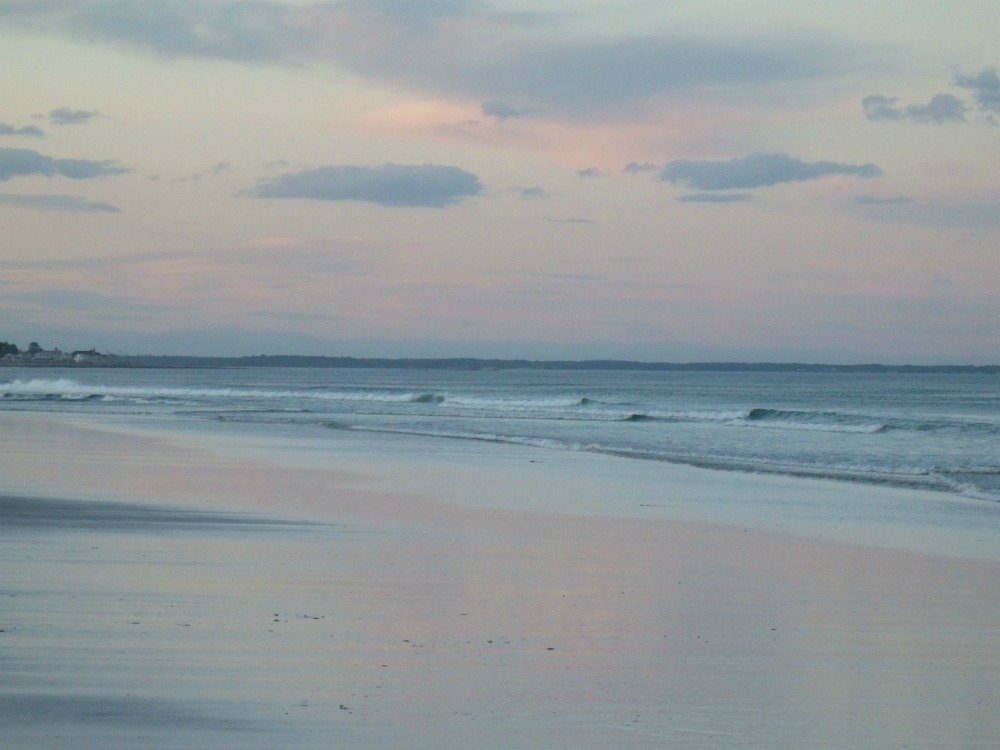 Ahhhh…life is good.