This past weekend Jim and I drove to Kansas City for my niece Amanda's wedding. She had always dreamed about getting married at her Grandma's hobby farm and that dream became reality on Saturday.  It was a picture perfect day and a lovely wedding.  During my Dad's retirement he worked countless hours to make this the beautiful property that it is and I'm sure he never imagined that it would make such a gorgeous setting for a wedding.
It was such an honor to share Mr. and Mrs. Derrik Keeton's special day.  Since we live so far away, we don't often have an opportunity to get together with all the family.  It was so nice to have some time to catch up with my sisters, nieces and nephews and all their children.  Everyone had so much fun.
A special bride and groom deserve a special quilt so I made them this Labyrinth Walk.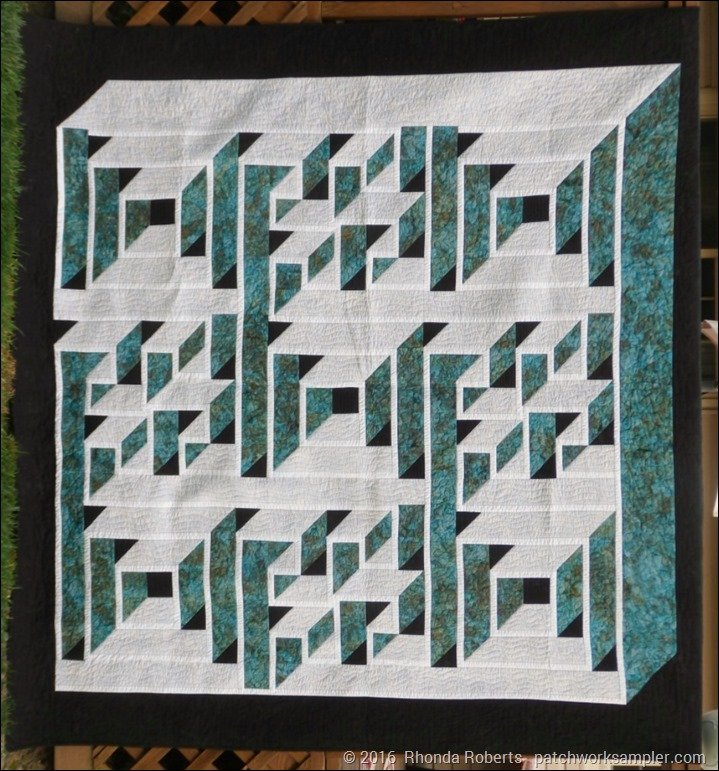 A few weeks ago, Amanda had liked this quilt on Facebook so I scrambled to find the pattern and get it made.  The binding was hand-sewn on the drive to Kansas City, washed at my mom's house and finished in the nick of time!  Here is a close-up of the quilting detail.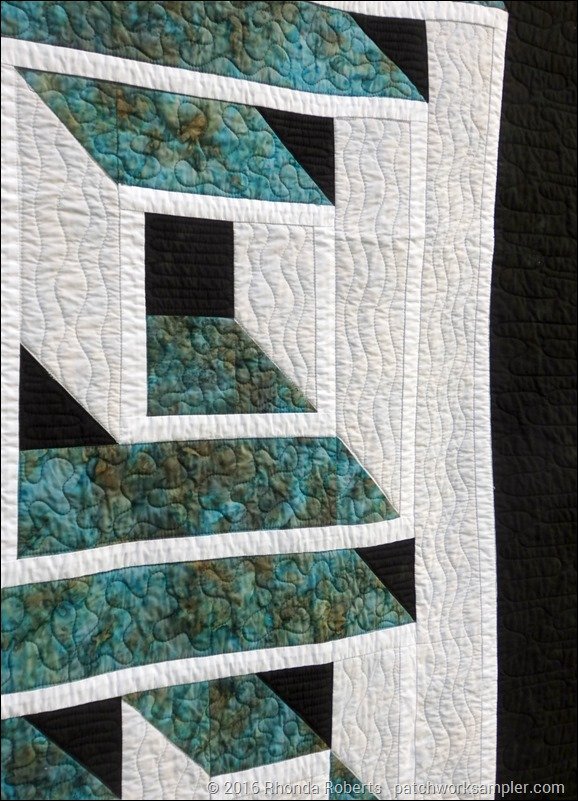 Jim and I drove back to Appleton yesterday and will spend today doing household chores, laundry and re-packing to leave for New England later this afternoon.  Now to dig out another binding stitch during the drive to the airport.