Again this weekend there wasn't much time for sewing.  After spending all of last weekend getting Jen settled into her new apartment in La Crosse, she came home this weekend to go to a friend's wedding.  She brought her adorable kittens and both Jim and I spent some "quality time" with them while she was out.
This is Tabasco.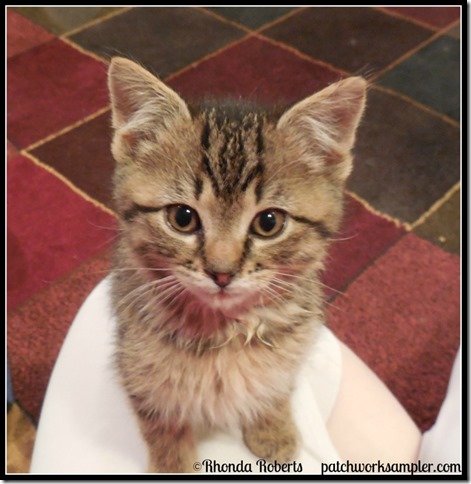 And this is Hollandaise. (what else would a food scientist name her cats?)
They are only seven weeks old and most of the pictures I took were just a blur.  They are very busy but so adorable!  They weigh about a pound each and make our cats look huge.  It was fun to have them here for the weekend.
The only sewing I did was piece this easy top.  The pattern is a Villa Rosa Rosecard called Cloud Nine.  I had a bundle of fat quarters from Amy Butler's Midwest Modern line and they worked well for this quilt.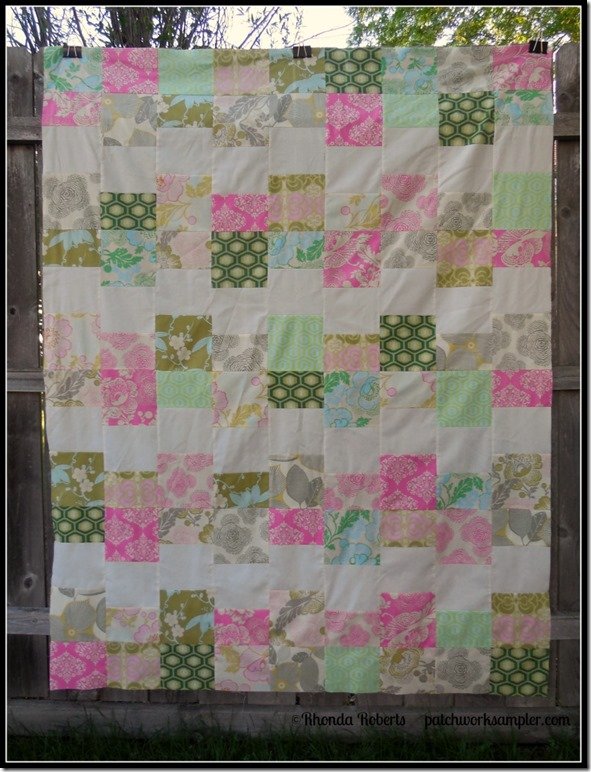 The top is all finished so I just need to hunt through the stash to find a backing, then it will go in the giant pile of tops to wait it's turn for quilting!
Check out other inspirational design wall projects at Patchwork Times.