What happened to summer? I can't believe it is already September 1 and time for the new One Monthly Goal (OMG). After the frenetic sewing to finish the City Sampler quilt, I need a less ambitious goal this month. I looked through one of my UFO bins and found the Propeller Quilt and decided to finish it for September's goal. It needs a border, quilting and binding so it will still be a fair amount of work.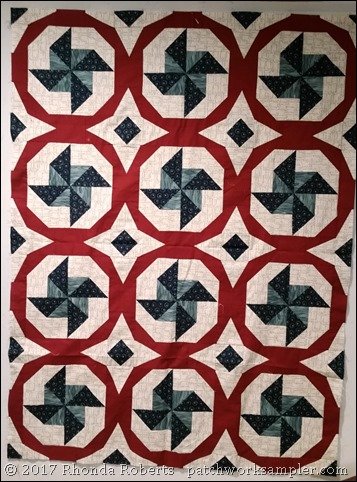 This month I hope to move a number of projects forward.. Cooler weather and fewer daylight hours means more time in the sewing room so hopefully I can get caught up on a few things. Of course, what I will really want to do is start about 10 new ones!
Click the button below to see other September goals.