This Homespun Tumbler quilt is certainly an example of the sum being greater than the parts.
This quilt began simply as a way to use my stash of brushed homespuns. I wanted an easy pattern that could be cut and sewn quickly and these tumblers fit the bill. The fabrics were not coordinated and I used any brushed homespun in my stash that was over 5″. There was no planning of which fabric went where either. I kept it super simple by sewing 18 rows with 17 tumblers in each row. The finished quilt is about 60″ x 80″, which ends up a great size for donation.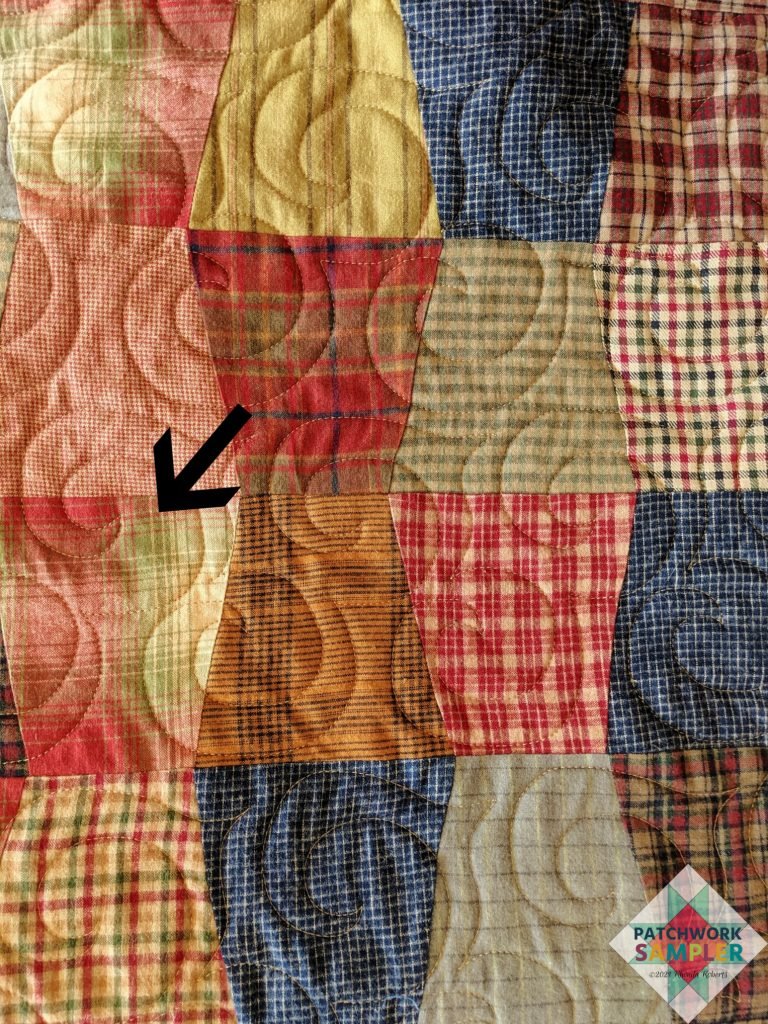 You can see that I included muddy fabrics like the gray and also some brighter ones. The rust/green/off-white plaid (by the arrow) is a little hard to use in many traditional quilt blocks because of the high contrast, but I love how the light sparkles in the tumbler quilt.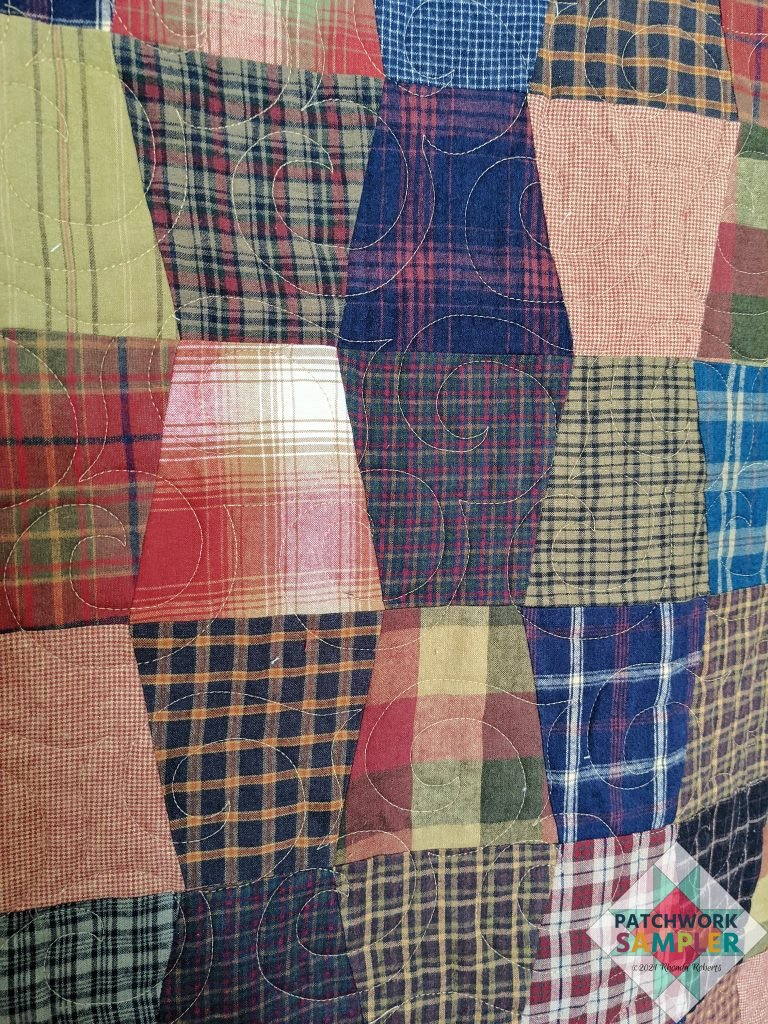 The quilting is an edge-to-edge pantograph called Jilly by Keryn Emmerson. This is a simple swirl design that is fast to quilt.
The backing is a tan homespun from my stash. Unfortunately, this Homespun Tumbler quilt did not use all my brushed homespun fabric. There is probably enough in the bin to make two or three more quilts this size.
I hope you, too, were able to finish something this week. Even if it is not a completed quilt, any progress is good!