This week the Color in Motion exhibit opened at the beautiful Wisconsin Museum of Quilts and Fiber Arts .  The main gallery is inside this barn and provides a wonderful space to exhibit quilts.
The Color in Motion exhibit features the work of Carol Bryer Fallert-Gentry and includes her "30 Quilts for 30 Years."  If you've been to a major quilt show you are probably familiar with Carol's work.  She had a very unique style and does amazing things with hand-dyed fabric and machine quilting.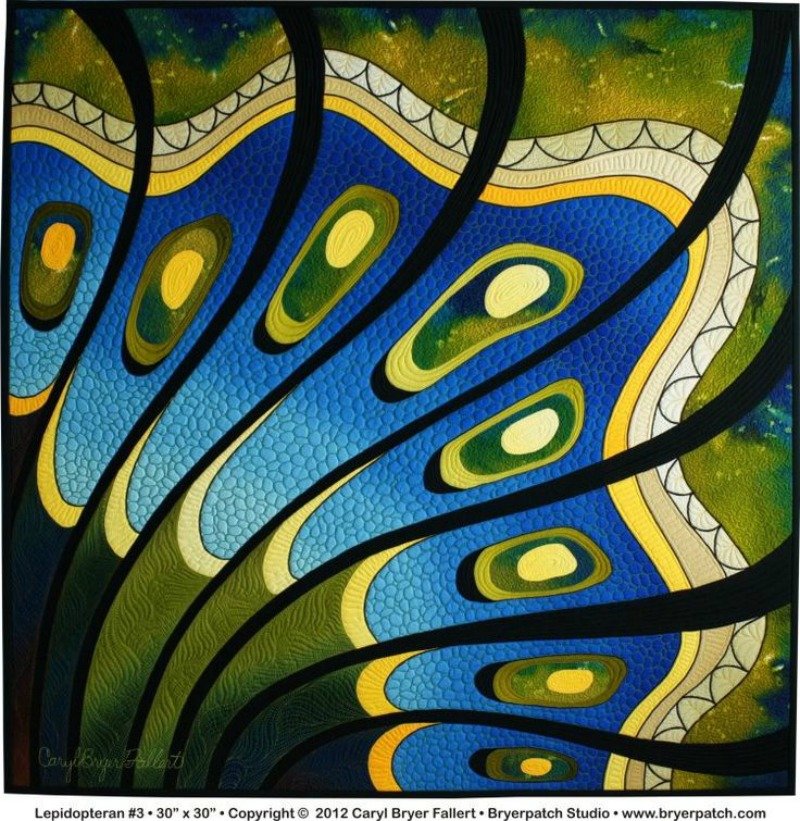 Also included in the exhibit is wearable art by Virginia Avery that is part of the museum's permanent collection.  Two Wisconsin artists, Peter McMasters and Elena Rosenberg, also have pieces in the exhibit.
An opening reception will be held on Sunday, January 25 from noon to 3 PM at the museum.  On March 25, Carol Bryer Fallert-Gentry will be presenting a Gallery Talk at 10 AM and a workshop at 1:30 PM.  For more information, click the museum's link here.
This exhibit runs through April 12, 2015  If you're in the Milwaukee area, be sure to stop by and see these beautiful quilts.  The Wisconsin Museum of Quilts and Fiber Arts is located at N50 W5050 Portland Rd., Cedarburg, WI 53012.