A couple of weeks ago I came across the pattern and border fabric for this quilt.  It was a block of the month the shop ran a few years back so I knew the blocks were pieced but for some reason they were not with the border stuff.  After searching through a couple of bins I found them and finished sewing them together.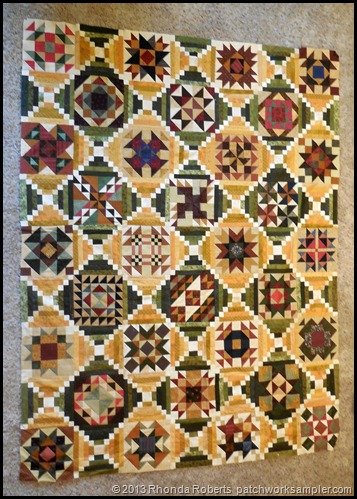 This is a pattern called Golden Memories by Lori Smith of from my heart to your hands.  I've made several of her quilts over the years and love every one.  This week's goal is to get the borders pieced so I can quilt it next week.
Be sure to check out other inspiring project links at Patchwork Times.