At first it seemed like a dream come true. All outside events cancelled leaving nothing but uninterrupted sewing time. In reality, I'm discovering the full meaning of Parkinson's Law. With what seems like unlimited time it is taking me FOREVER to get anything done.
My husband and I were traveling the first half of the month, getting home a few days before Wisconsin's "Safer at Home" was enacted. Since then we've been home by ourselves. Just the two of us, day after day after day. I'm finding it hard to get motivated and spend hours poring over news online. With the news being so bleak right now, I need to focus on something else. What better thing than the million UFOs tucked into bins in my basement that are just waiting for a little attention. Surely I can finish up a few with all this extra time.
First up is the Cathedral Squares quilt, a quilt-along from 2013. This project was jettisoned when I ran out of (or misplaced) the red constant fabric. I was sewing at a friend's house in September and she just happened to have a nice hunk of that very same red. She donated it to the cause thereby eliminating my excuse for not finishing. Thanks, Barb! The blocks are finished and it is quilted.
Tonight I will machine sew the binding, then hand stitch it down tomorrow. Look for detailed pictures of the finished quilt later in the week.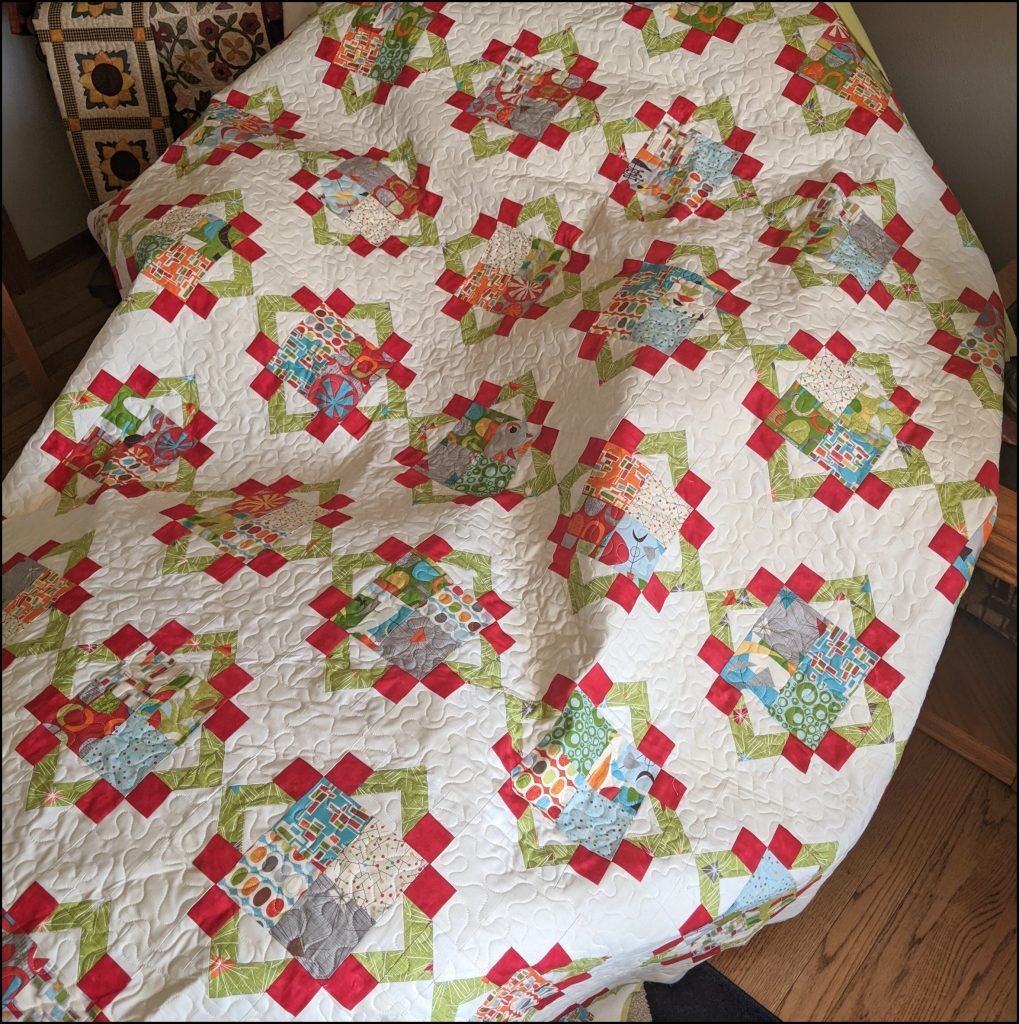 The Cathedral Squares quilt pattern by Freshly Pieced is available here.
It sounds like we will still be social distancing for at least another month. I plan to turn my focus into finishing some of my old projects, organizing my sewing room and maybe joining a quilt along or two. I'm going to make this my quarantine quiltathon!