Part 1:  We have a doctor in the house!
On Friday afternoon our son Bryan donned tam, gown and hood:
snapped a few pictures outside the Milwaukee Theater: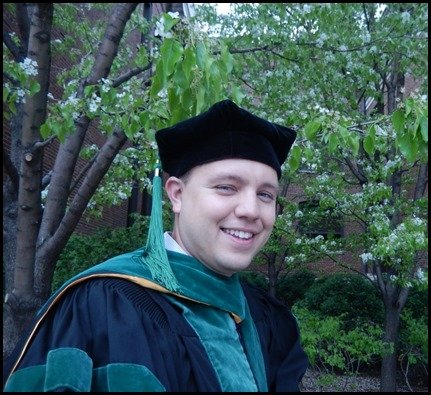 (Bryan)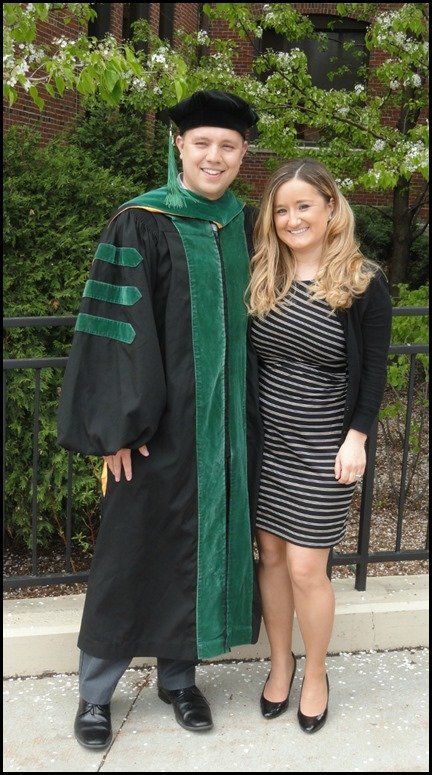 (Bryan and his wife, Laura)
(Jim, Laura, Bryan and me)
(Laura's dad, Brian, Laura, Bryan and Laura's mom, Sandy)
took the Hippocratic Oath: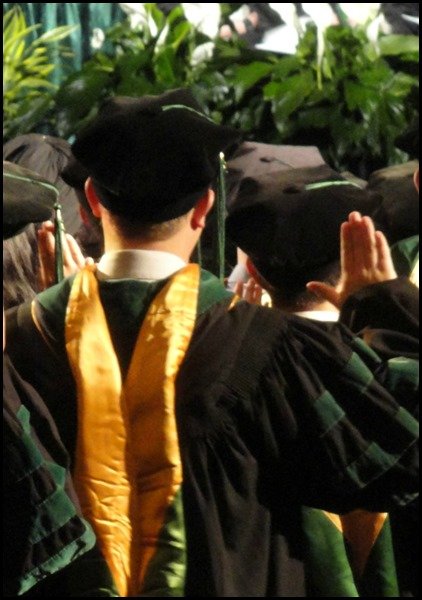 received his diploma:
and became Bryan J. Roberts, MD.
It was a long four years, but it finally happened.  We are so proud of him and all that he and Laura went through to get here.  It is quite an accomplishment!
Part Two:  Dr. and Mrs. Roberts move back to Appleton
After a celebratory glass of champagne at their apartment we went for a hibachi dinner at Japanica.
After dinner, Laura's parents and we checked into our hotel rooms to get a good night's sleep so we could pack up Bryan and Laura's Wauwatosa apartment and move them back to Appleton.  Thanks to Laura's organization and several previous trips back and forth we were able to get them settled into their new place by early afternoon on Saturday.
Part 3:  Randall, welcome to the family
While the parents were hauling furniture and belongings up to Appleton, Bryan and Laura were driving to Indiana to pick up this adorable little guy:
They are so excited to have a pet and he is the cutest little dalmation puppy.  Yesterday they brought him over to run around in our fenced backyard and we had so much fun playing with him.  Hopefully we wore him out so they could all get a nap!  Our cats weren't so sure about Randall (ran-dall-mation, get it?  haha!)—they watched every move he made from the safety of the sliding door.  We'll introduce them later and hopefully they will all become friends.
Part 4:  We begin again!
As we were driving to Bryan's graduation we received this message from our daughter, Jennifer: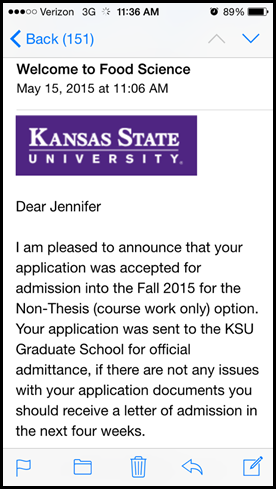 She'll begin work on her Master's degree in Food Science in the fall so it looks like we'll still have a "kid" in school for a couple more years!
Finally, not to be outdone by my children, this is what I accomplished over the weekend!  I used two Miss Kate charm packs and cut the tumblers using the 4-1/2" Accuquilt Go! die.  It went together in a snap.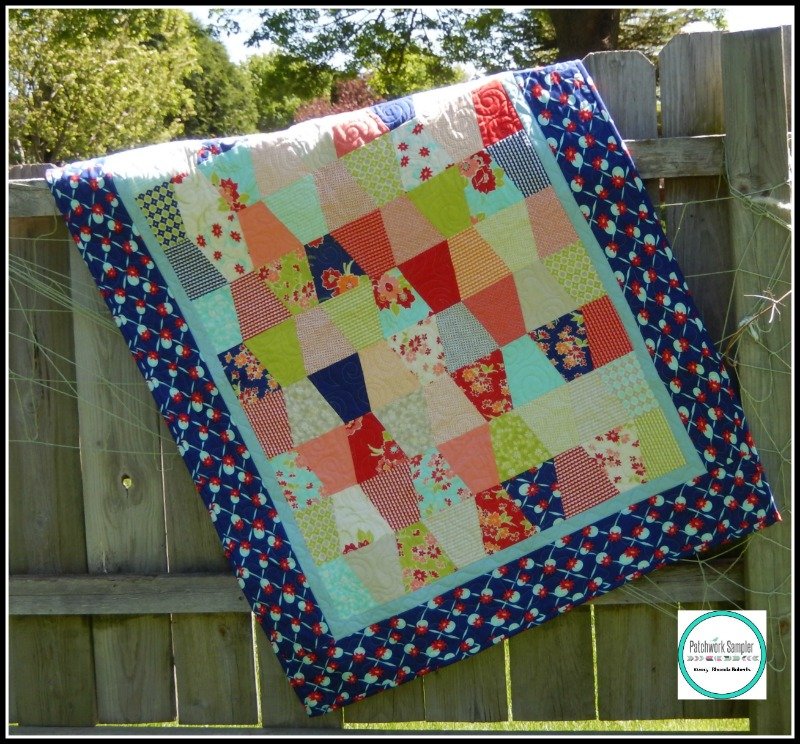 I rarely use a solid fabric on the back, but I sure like the way the quilting shows up.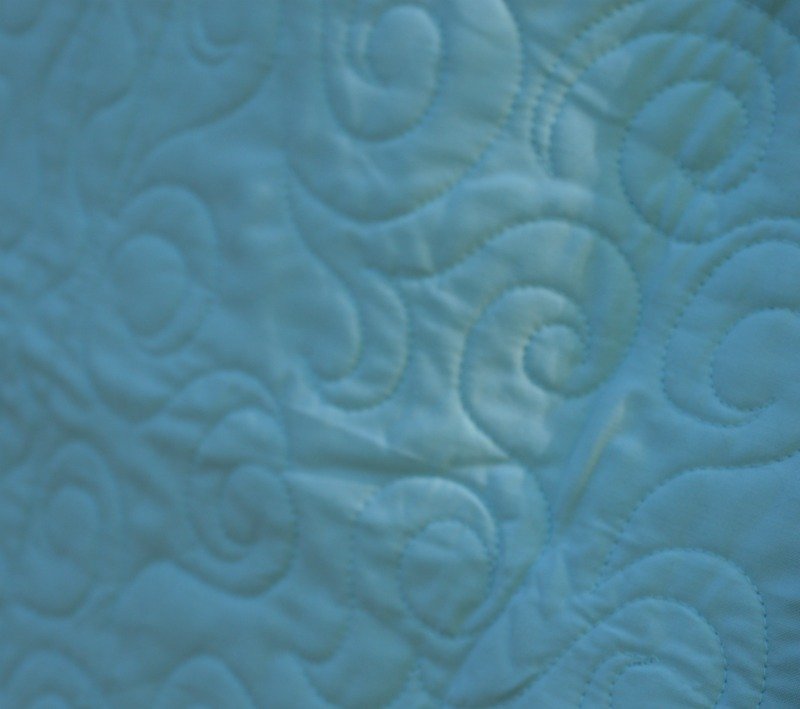 So, that was our fun, eventful weekend and it's back to work today.