I received a charm pack of Moda's Red, White and Free fabric as a gift and had been thinking about how to use it when I came across a tutorial using charms to make chevrons.  I had used this particular technique in the past but shied away from it because all the outside edges of the half-square triangles end up on the bias.  I'm happy to report that it worked great for this little wallhanging and didn't take any time at all to finish it.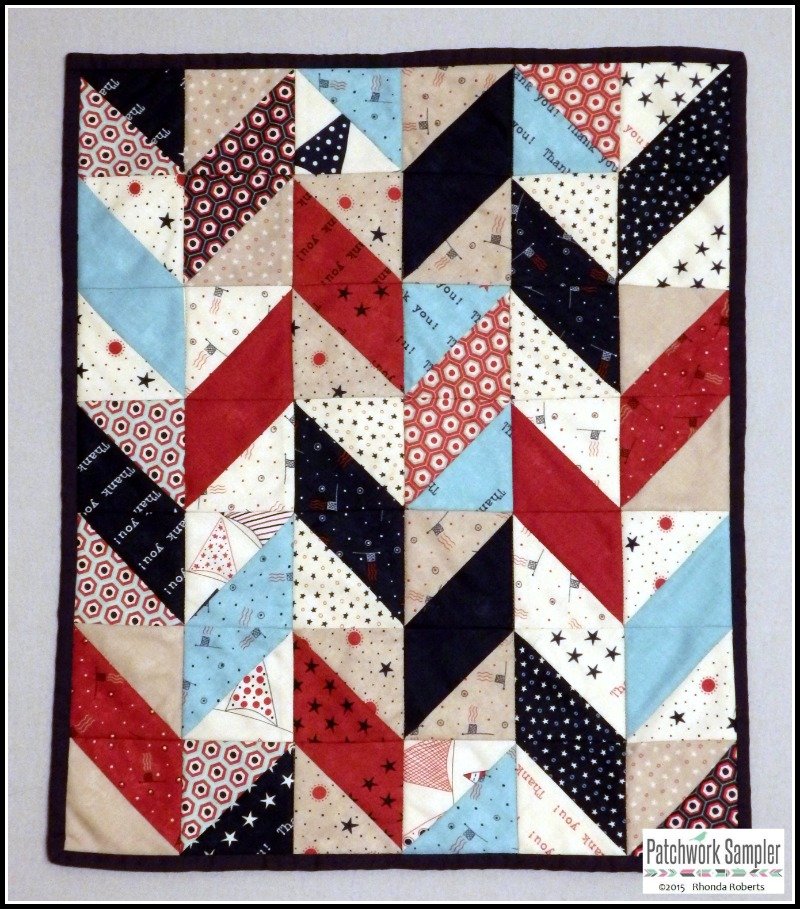 The tutorial I used was Herringbone Pillow Cover by Lauren Terry for Moda Bake Shop.  It was fine for a small project but I think you might have to be more careful with a larger quilt so the outside edges don't stretch.  I have some more charm packs that would make nice chevron quilts so I'll probably try it for a lap size.
There are some patriotic charms left over and I'm working on another project that is not as quick and easy as this one.  Hoping to find some time to finish it before the 4th!