For quite some time I've had in the back of my mind that I would like to make this quilt: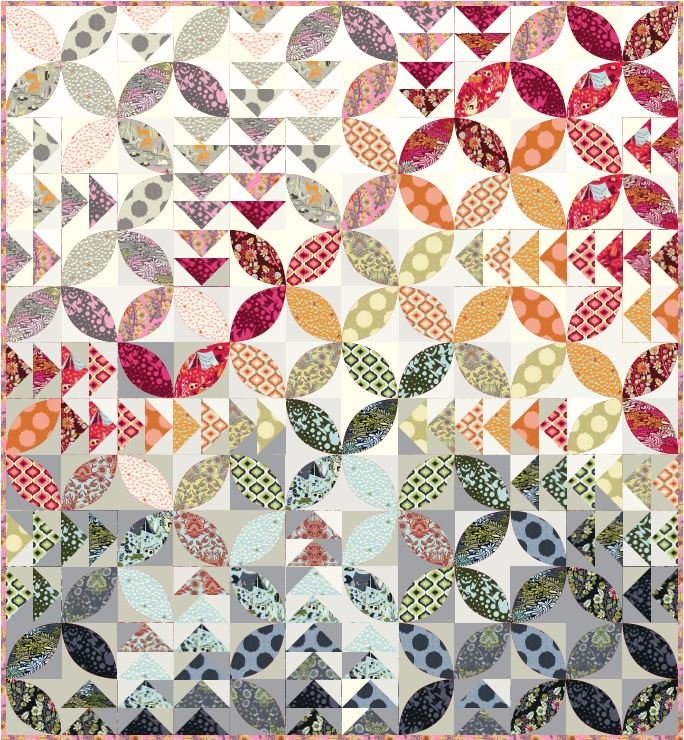 It is Tula Pink's Bird Seed Quilt and the free pattern is available here.  It is worth taking a look at the pattern just to see her adorable kitten helpers.
Once I had that lovely stack of purples out last month, I took the plunge and made 48 flying geese units and 24 orange peel appliques in all shades of purple.  Here are just a few of my blocks.  Now I'm really excited about this project and look forward to seeing it come together.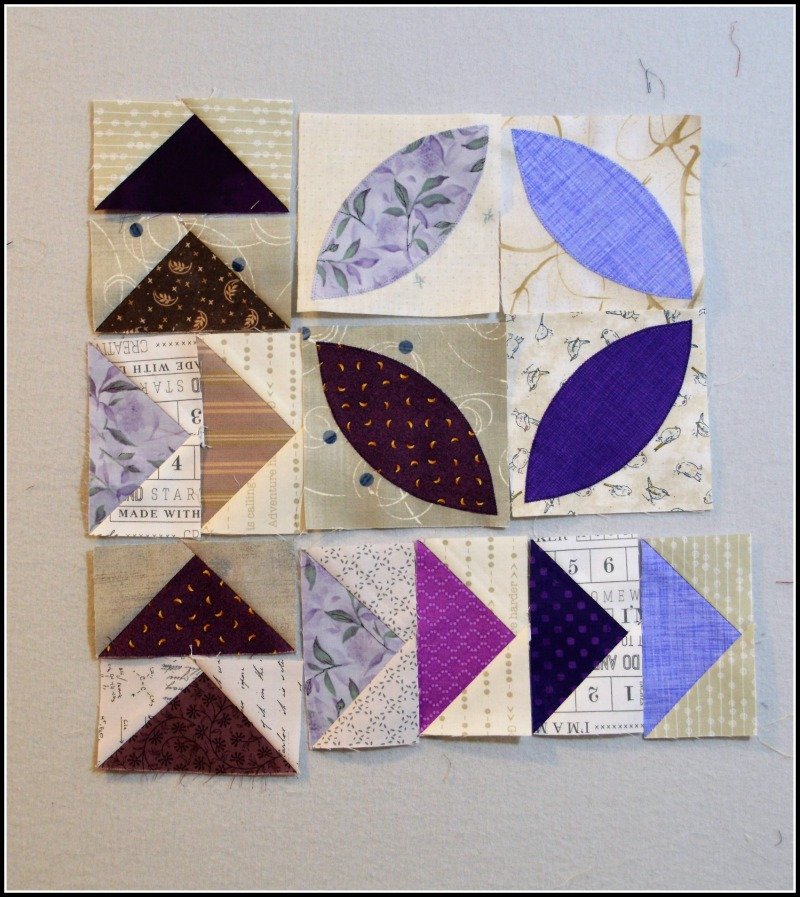 This morning we were up way before the crack of dawn to catch a plane to Atlanta.  The reward for that early start was this gorgeous sunrise above the clouds.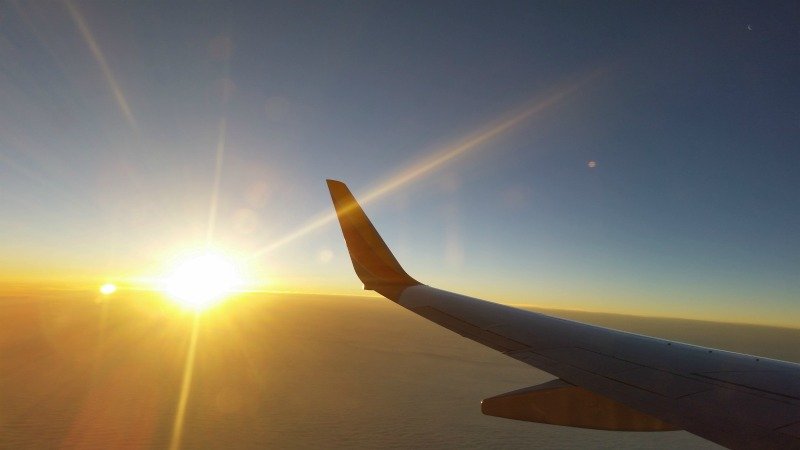 We had a rainy drive down to Savannah, but it cleared up once we got here and we spent some time walking around, taking in the sights and stopping for a little refreshment.
You only need to spend a little time here and you will never forget that Johnny Mercer is Savannah's favorite son.
Can't wait for QuiltCon tomorrow!