It seems like I have been working on this quilt for ages and it's still just a box of parts!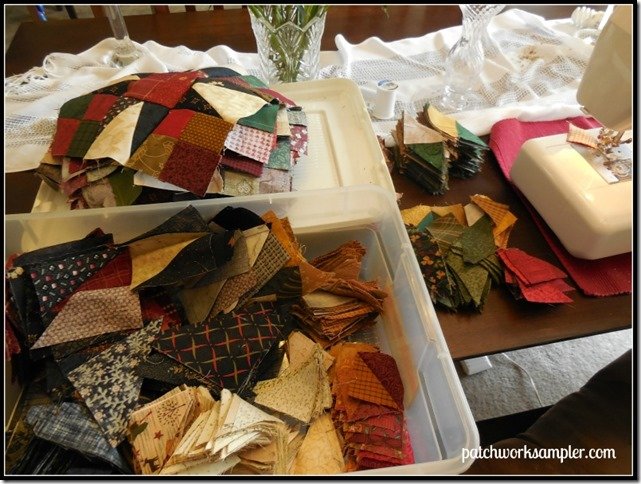 Eventually this will be Celtic Solstice, the Bonnie Hunter mystery that started Thanksgiving weekend.  I've been visiting my family in Kansas City the past few days and I'm so motivated to finish this quilt I brought it with me.  I don't know if it's more encouraging or discouraging that everything for a king size top fits in this little box.  Encouraging because everything I need for this project is contained here, but discouraging because it's only a small amount out of stash for a pretty big quilt!!
Over the weekend I've managed to sew quite a few hours but it sure doesn't look like much progress.
Still so many parts and so much sewing.  Will this EVER be a quilt?