Do you keep track of all your quilting projects? Do you have lists of projects started and quilts finished? I am terrible at quilt record-keeping which is kind of ironic since I am an accountant. I have lists and spreadsheets, photos and journals, trackers, and progress reports, but I don't keep them up. My phone camera roll has thousands of unorganized quilt pictures. It's a mess and I think I'm too far gone to start getting organized on this front. It would be really nice to know how many quilts I've made over the past 30 years and what I've done with them, but many were started and given away with no documentation at all.
This past week an opportunity arose to donate some quilts. I emailed the organization to ask if they had a preferred size. They asked for adult-sized quilts. Since it was short notice I went into the quilt vault (aka spare bedroom pretty much filled with floor to ceiling stacks of quilts) and grabbed the first ten I came across in the appropriate size. I hated to part with them not knowing if I even had pictures so I did a quick photoshoot before bagging them up.
Here is a little documentation about three of the quilts. I will show the others over the next couple of weeks.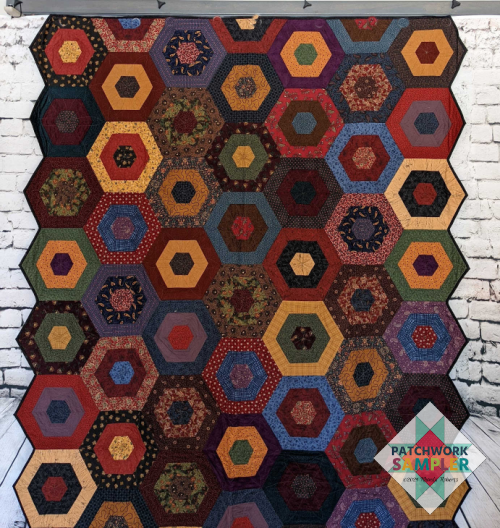 Back in 2015, I did a 40-yard stash challenge. I cut up 40 random yards of fabric and made several quilts. This strip-pieced hexie quilt is one of the results of that experiment. It is such a fun and easy quilt to construct. I forgot about it, but think maybe I would like to try this technique again!
This quilt was one I finished in 2020. The pattern is Pieceful Times by Debbie Caffrey. I always like quilts with blocks and intersecting chains. The fabrics in this quilt are really pretty and are from an older Sandy Gervais line by Moda.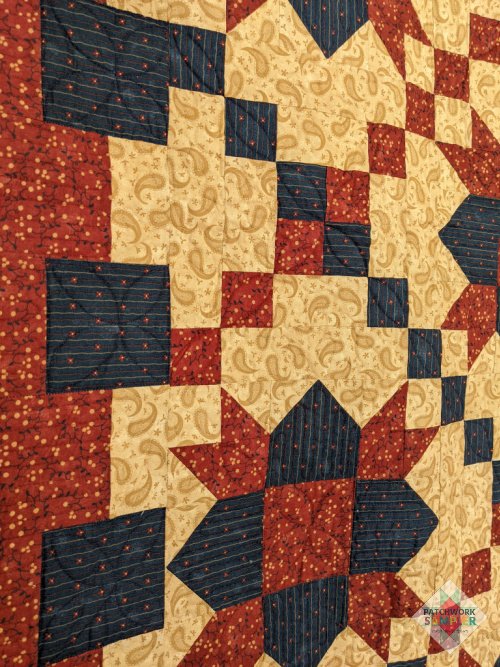 There are continuous curves through the chains, meandering in the background, and easy back and forth lines in the blocks and borders.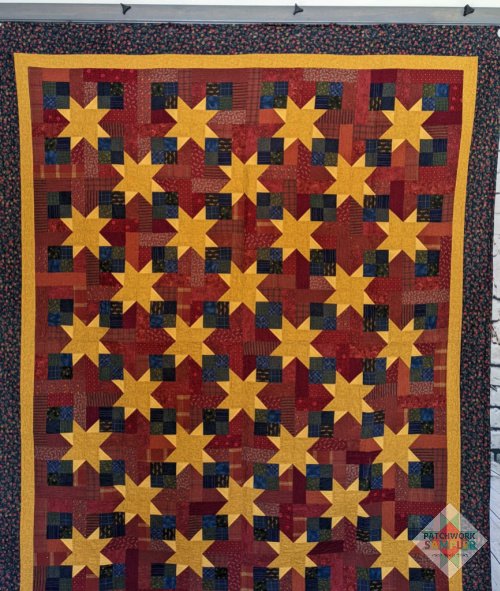 This third quilt is one I really like and always want to make again. I am almost certain it is from a now out-of-print pattern by Atkinson Designs called Rock Candy. It has a different setting and looks nothing like the pattern. That's the beauty of quilting. Different fabric, a few blocks turned, and you have a whole new design. My best guess is that I made this quilt sometime around 2005. It's never been used so hopefully it will go to a new home and keep someone warm in these long, cold Wisconsin winters.
So that's my show and tell for this week. Maybe someday I will find a documentation system that works for me. Until then, I'll just keep making quilts and snapping a few photos as time permits!