Wow, my third Friday Finish post in a row! It is so nice to get a few things completed. This week I finished January Stars, so named because I started this quilt in January and I'm terrible at picking names.
January Stars is the second iteration of this quilt. This first one is pretty boring because I used boring scraps. Quilting will do wonders for this quilt, though, so eventually, it will be finished. It was way more fun to work with the happy, bright fabrics on gray winter days.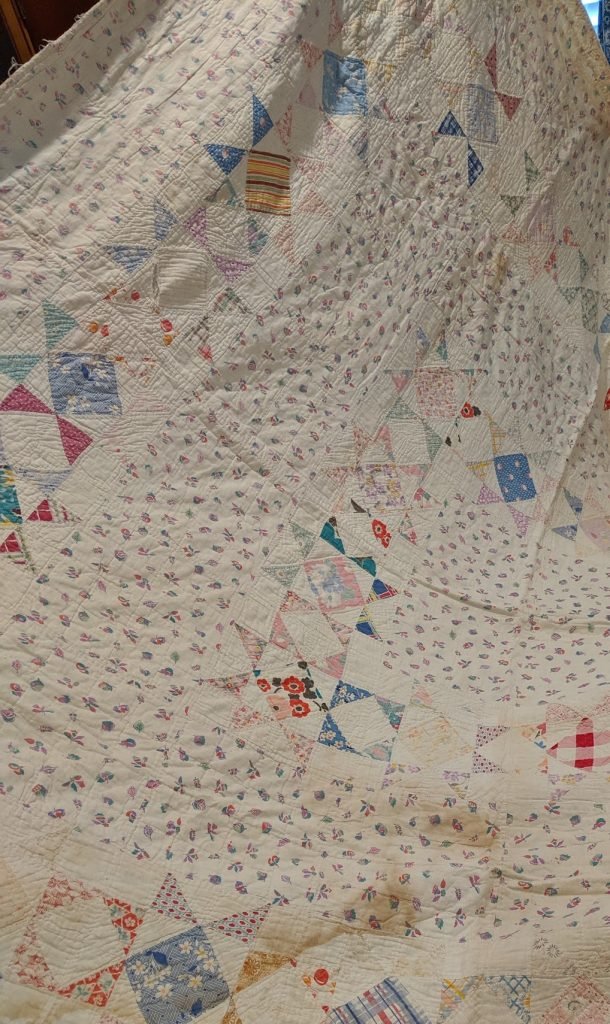 Going back even further, the quilt was inspired by this antique quilt owned by a friend of mine (hi, Doris!). Seeing this quilt brings back happy memories of a trip my Minnesota quilting friends, Barb and Deb, and I took to Texas to visit Doris.
The fabric requirements are simple, a jelly roll, some background fabric, and a little bit for binding. This is a Moda jelly roll of Ombre Fairy Dust with a grunge for background. I love the color gradations of ombre fabric and it was fun to make light and dark combinations as well as mix up colors.
Recently I saw a star quilt that was quilted in straight lines. It gave the quilt a more modern look so I thought I would experiment with that on this quilt. I didn't want straight lines over the whole quilt, so I quilted small swirls in the borders. My machine quilting skills are not great so it's nice when simple designs are successful.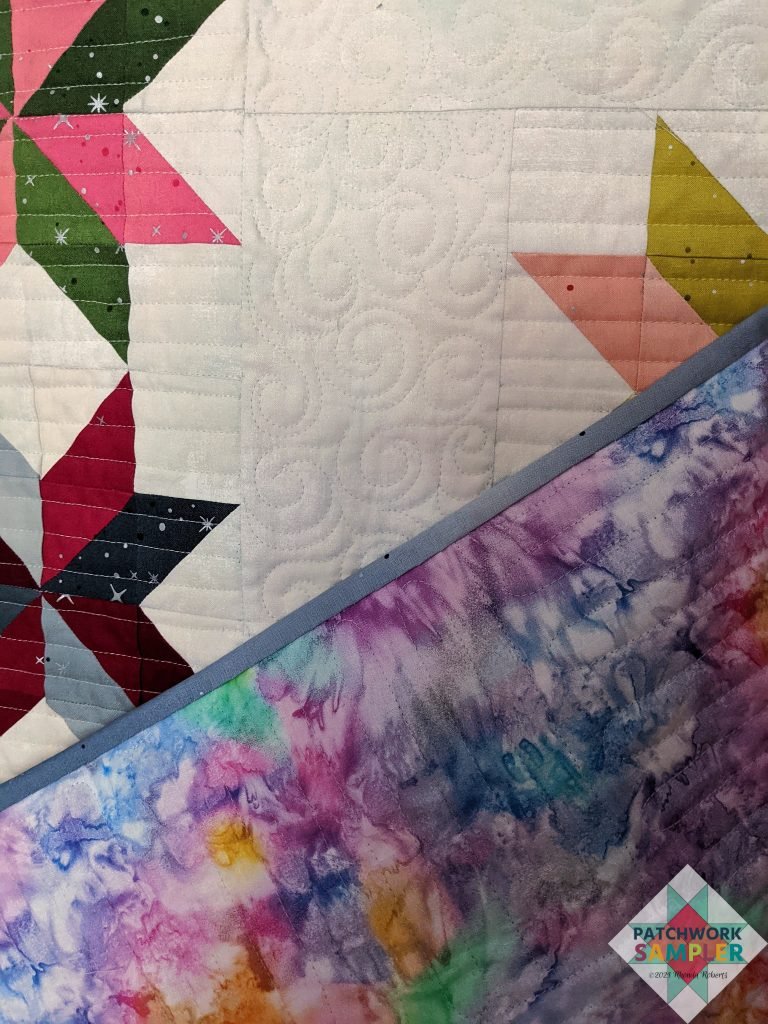 The backing is a rainbow tie-dyed-looking fabric that was purchased for another project but didn't quite work for that one. I like it for this though and was happy to use a little more stash! I liked making these stars so much that I started another January Stars quilt. All the stars are blue and it is a bigger quilt to fit my queen-size guest bed. All the stars are made but it may be next January before the quilt is finished.
Want to see some other great quilting projects? Check out the links at the bottom of the post at Confessions of a Fabric Addict. The book Sarah reviews in the post looks like a winner too!