Another week and another UFO completed. This time it is Flutterby, a pattern by Villa Rosa Designs. I'm pretty sure, though,  I did not follow the pattern and just made up the sizes to fit my fabric.
Most of the fabric is from the Michael Miller "It's A Girl Thing" line. A few years ago I made a commission quilt from this line and of course bought around 50 yards to make a baby quilt. There is still a bin of leftovers so a couple more quilts from this line are in my future.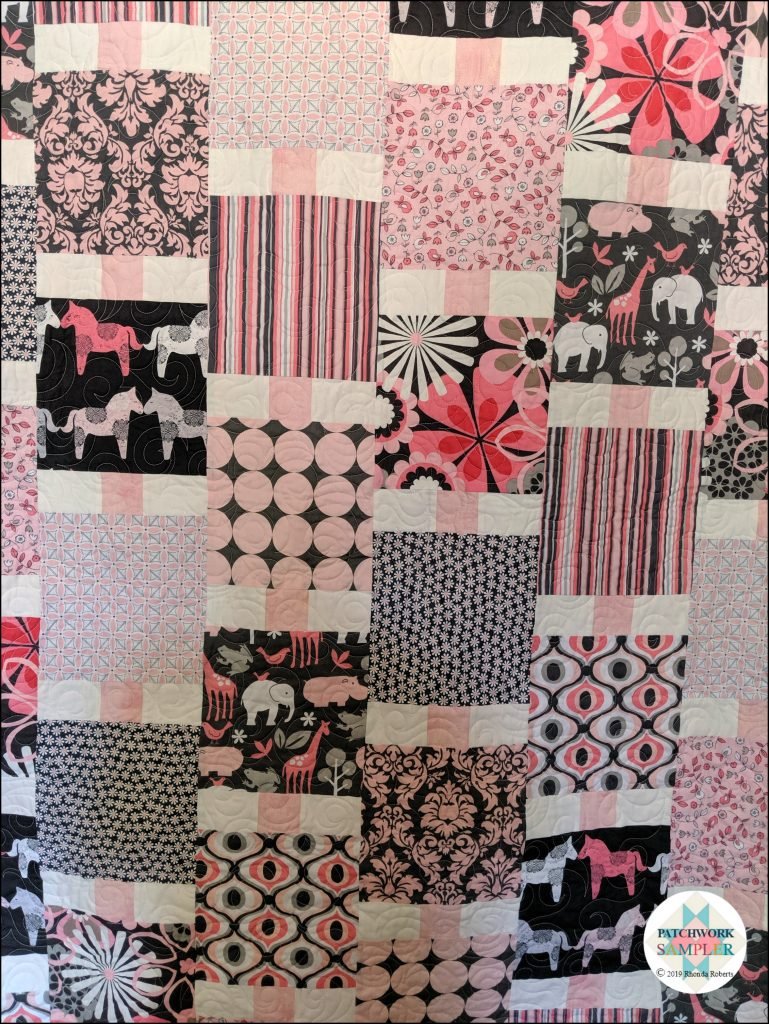 It was nice to finish Flutterby because it was the quilt on my frame when my longarm quit. I wasn't sure it would ever be finished since I don't think I could have kept the swirls consistent on the Juki.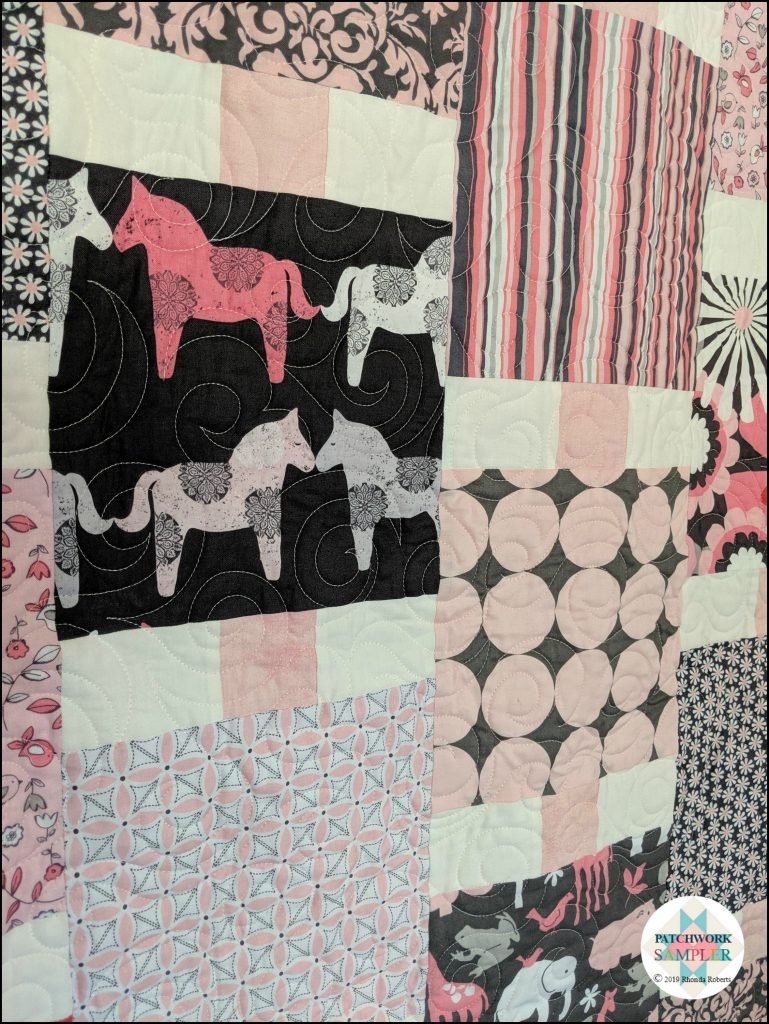 The pink flannel backing is also from stash and you gotta love a striped binding.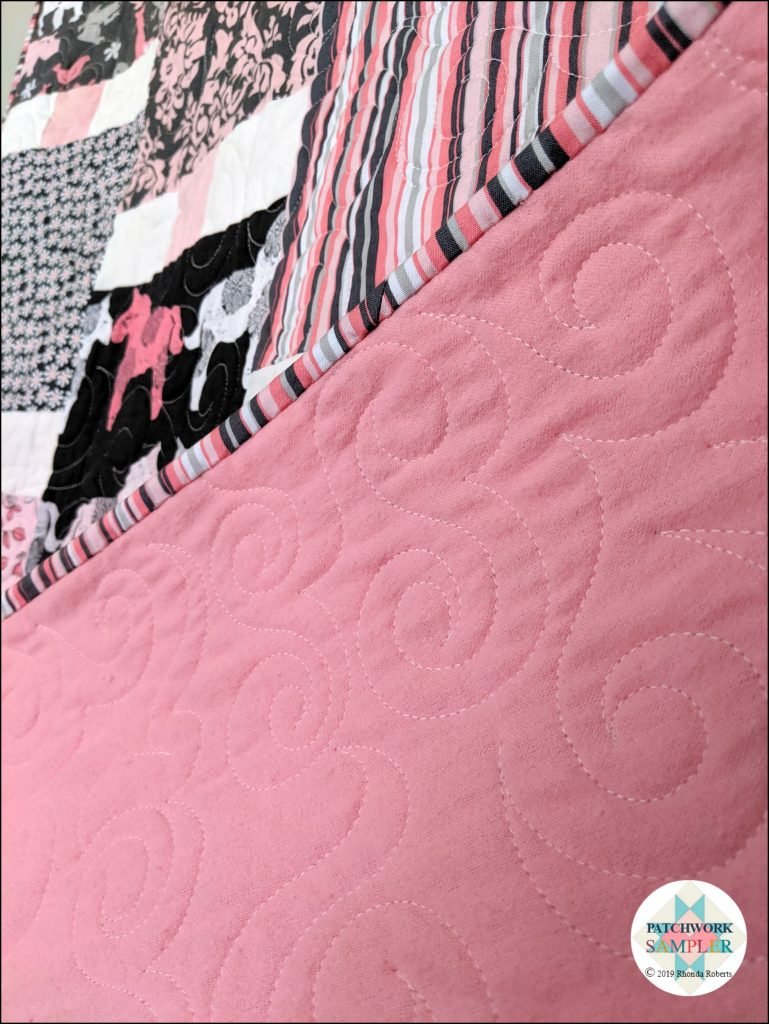 It's so nice to be finishing some of my UFOs.