Jen Kingwell's Wanderer's Wife (formerly Gypsy Wife) quilt has been on my bucket list for quite some time. I purchased the pattern years ago and considered starting several times but never followed through. In March, my friend Jacqi got a group of seven together for a sew-along. The idea was to sew blocks, report in via Zoom every month, then have a completed top by the end of June. It was time to dive in.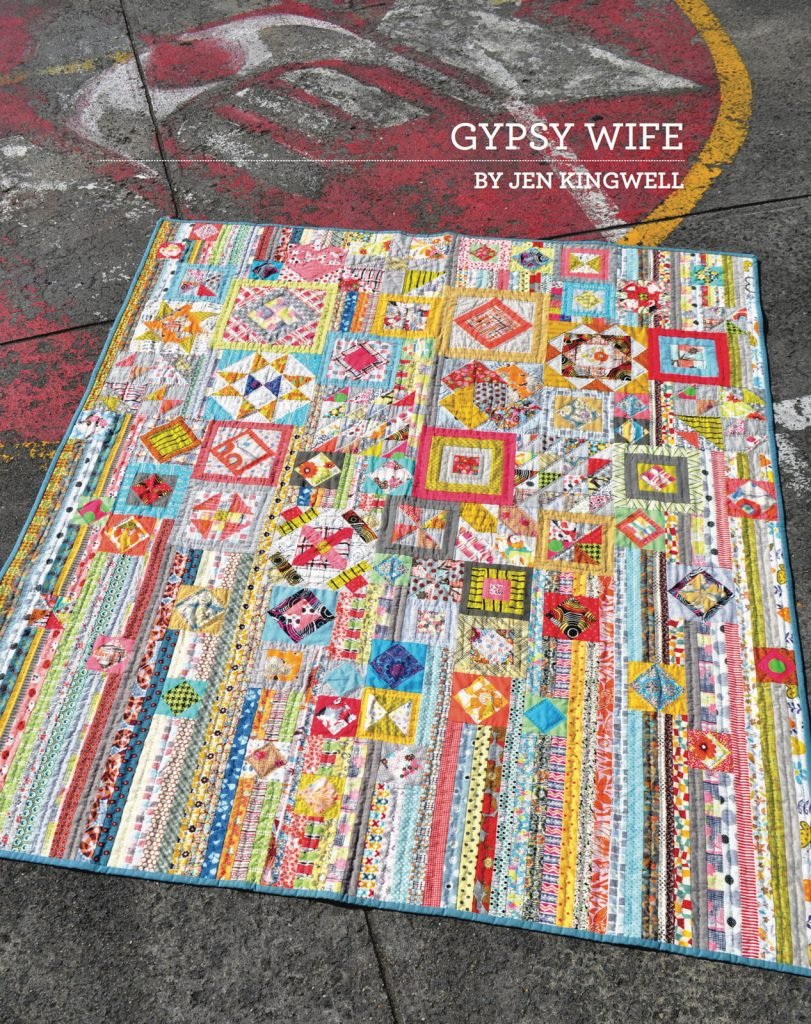 This project is a little overwhelming and more than a little confusing to piece. The internet is full "helpful" hints and charts. I scrolled Instagram and Pinterest for hours for inspiration on colors. I give away most of my quilts, but this one is so much work I plan to keep it. Finally, I decided on navy and gray–classic colors I will never get sick of. I made the first few blocks in March and was happy with them until our first Zoom meeting. Everyone else had bright, colorful blocks that were stunning. My first few blocks, shown below, looked dull and flat by comparison. So bummed, but plenty of time to go back to the drawing board and add some color.
After sorting through my fabric, I decided to add blocks made from Bonnie and Camille fabrics. These are clearer, fresher colors that coordinate with the navy blocks. I could still make it work. I pieced a few more blocks, then went to a retreat where another friend, Deb, was piecing her Wanderer's Wife. She made some of the blocks in the pattern but added a bunch of orphan blocks to the mix.
A light bulb went off. I have many blocks made from the 2019 Kinship Sampler 100 days 100 blocks project. I abandoned that quilt but had used similar colors. Combining blocks from the two quilts would be a win-win.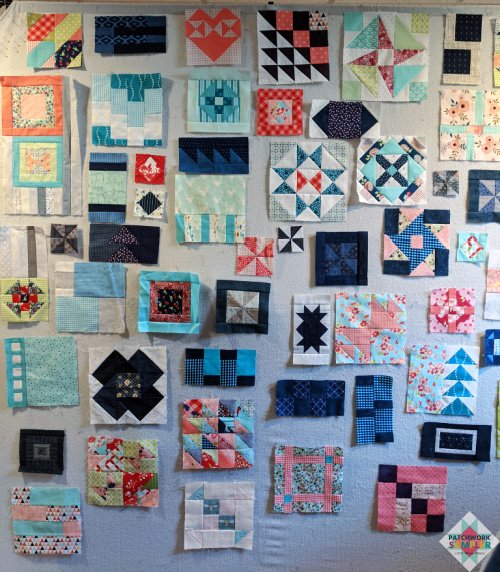 Incorporating all those blocks results in a quilt much bigger than the original pattern. I graphed out how to piece it and now it is a matter of sewing all the blocks together. It is a daunting task. Our June 30 deadline has passed. Not all of us managed to piece our tops, but it was fun to see what everyone accomplished.
Right now, about half of my top is pieced together. It is again time to dive in and finish it. I don't want to take the blocks off the design wall because they are pretty much organized where I want them. My goal this week is to finish this top. It is a putzy project, but it's time to dive in.
Do you have a project where you need to just dive in and get it done? Join me and do it this week!