Two more things that seem to be gaining popularity are laser cut appliques and machine embroidery applique.  There were several designers offering patterns with SVG files for cutting applique.  I don't have an embroidery machine so I don't really understand how that works, but it looks like you can make some beautiful projects with it.  Actually, I do have a machine that does embroidery but I never learned how to use it!
This market there seemed to be as many sewing projects as quilting.  It looks like moms or grandmas are sewing for babies and children and also making lots of home dec projects. It is really encouraging for the industry to see that younger people have an interest in sewing (or "making" as they now say). Fabric choices are also increasing with more gauze, minkee types, and home dec weight.  I didn't see nearly as many bags as in the past so maybe that trend is getting played out.
This was the cutest booth in the whole market.  I couldn't get pictures on Friday, but yesterday it was less crowded so enjoy!  It is Riley Blake designer Carina Gardner's booth.
See, I told you vintage campers were big. This booth was ADORABLE!
It wasn't all work yesterday.  I managed to sneak away at noon for the organ recital at Temple Square.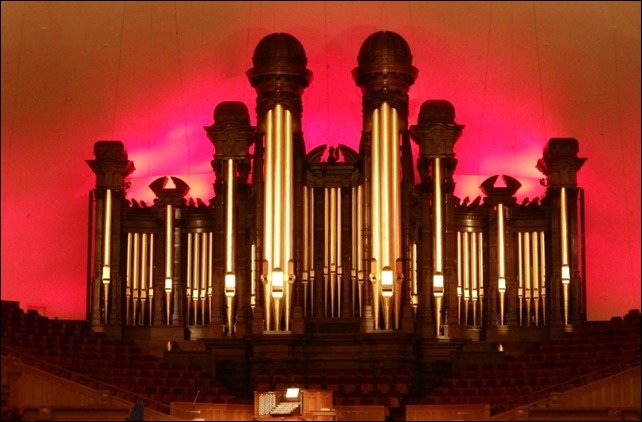 Even more impressive than the organ, is the acoustics in the building.  They demonstrate dropping a pin without amplification and you can clearly hear it anywhere in the auditorium.  It was a lovely little 30 minute concert.
Late in the afternoon Jim and I took a drive up to Ensign Peak, then hiked up the mountain for these views of the city.  Just beautiful!
This one is looking east toward the University of Utah.
This is west toward the Great Salt Lake, which Jim visited WITHOUT ME while I was at the convention center.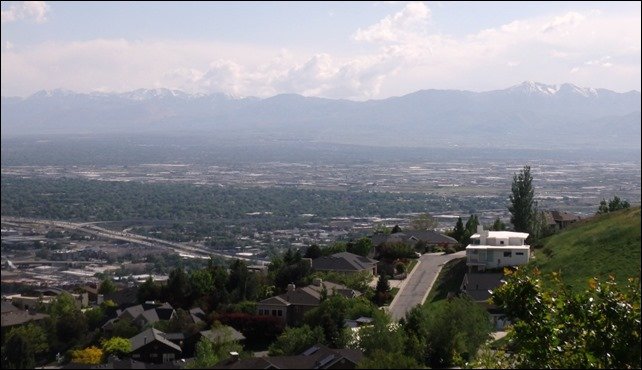 And this one faces directly downtown and overlooks the capital building.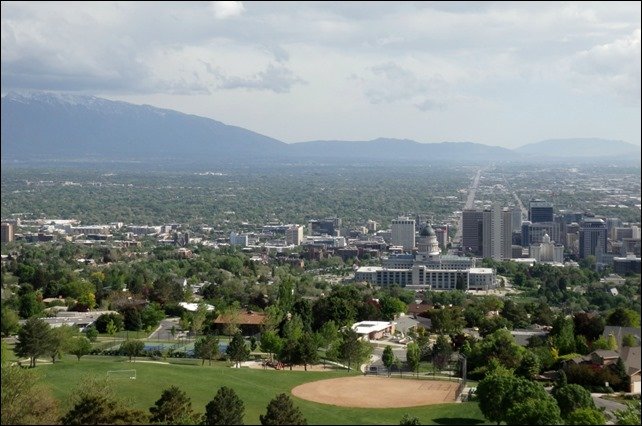 The city is surrounded by mountains.  It was a little hazy, but beautiful weather for walking! We are really enjoying our visit and have a couple more days here to hike and explore the city.