Warning
: preg_match(): Compilation failed: invalid range in character class at offset 4 in
/home/patchwo6/public_html/wp-content/plugins/pin-button-attraction/libs/simple-html-dom.php
on line
1364
Warning
: preg_match_all(): Compilation failed: invalid range in character class at offset 4 in
/home/patchwo6/public_html/wp-content/plugins/pin-button-attraction/libs/simple-html-dom.php
on line
684
Warning
: Invalid argument supplied for foreach() in
/home/patchwo6/public_html/wp-content/plugins/pin-button-attraction/libs/simple-html-dom.php
on line
691
Warning
: preg_match_all(): Compilation failed: invalid range in character class at offset 4 in
/home/patchwo6/public_html/wp-content/plugins/pin-button-attraction/libs/simple-html-dom.php
on line
684
Warning
: Invalid argument supplied for foreach() in
/home/patchwo6/public_html/wp-content/plugins/pin-button-attraction/libs/simple-html-dom.php
on line
691
After falling short on my October goal (it is STILL not finished), I didn't set one for November. I'm feeling optimistic for December though and am going to set a new goal.  This one is a Glad Creations Design called Dazzling Stars. It will be a big quilt, finishing about 84" x 103."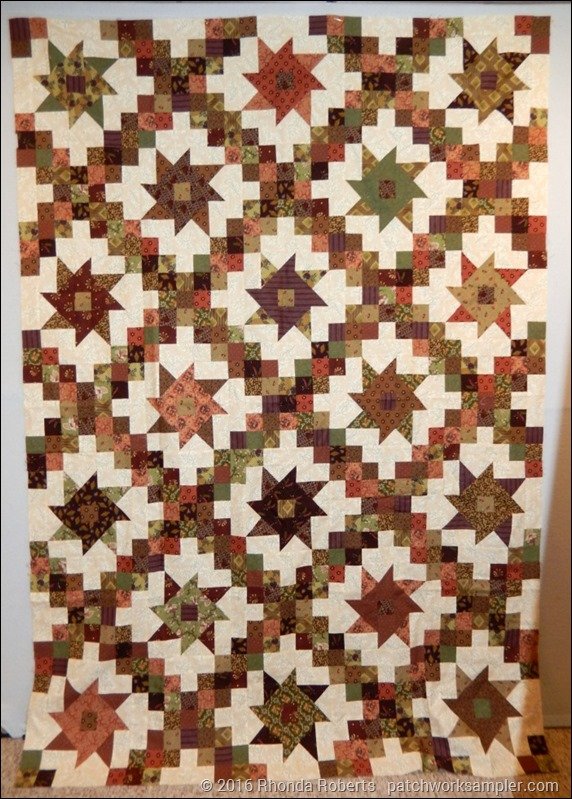 The center has been finished for years and this giant stack of parts will make the border.
It seems like a reasonable goal to get this finished. Hopefully setting it as my One Monthly Goal will be just the motivation I need.
Be sure to check out other goals at Elm Street Quilts and cheer everyone toward the finish!