Coming from Wisconsin, we're used to road construction. This trip has brought a whole new meaning to the "road closed" sign. There is ONE road that goes in and out of Kanab, Highway 89 and it is undergoing major construction. It is completely closed from 8:30-11:30 AM Monday through Friday. The other 21 hours of the day, it is one-way alternating traffic. That means you have to stop and wait for a pilot car to escort you through.  It is only about a 3-mile stretch of road, but it can add anywhere from 20 to 45 minutes to your trip. There is no detour, you can only wait it out. This is the road we had to take to Bryce Canyon so it took much longer to get there than we anticipated.  The delay wasn't all bad, though, the temperatures were warmer later in the day.
Highway 89 is an unusual drive in another way–if you want to know where cars go when they die, it's along Highway 89 from Kanab to Panguitch.  It seemed like every place we saw had between 6 and 20 old cars! The natural scenery is beautiful and more than makes up for it.  Panguitch is just north of the exit to Bryce Canyon and it has an interesting quilty story.  The winter of 1864-65 was very cold and difficult and the settlers had no food.  The only provisions were 40 miles away and in order to traverse the difficult Bear Valley Road in snow was to lay a quilt down, walk to the end of it, move it, then walk to the end again.  You can read more about it here. Now there is an annual Quilt Walk Festival to commemorate this event.
Everyone has probably seen pictures of Bryce Canyon but there is no photograph that truly captures the magnificence.  When you drive through the park, you can't see the  canyon from the road so you really don't know what to expect when you walk to the overlook.  All I can say is that it truly was a breathtaking moment for me.  The beauty of the hoodoos is indescribable.  We hiked a few miles in and around the canyon.  Weather patterns change rapidly in the mountains.  The day we were there started out sunny, then turned cloudy but we didn't get any rain.  As we were driving out, it was snowing! 
Here are a few pictures to entice you to come to Utah and see this natural wonder for yourself.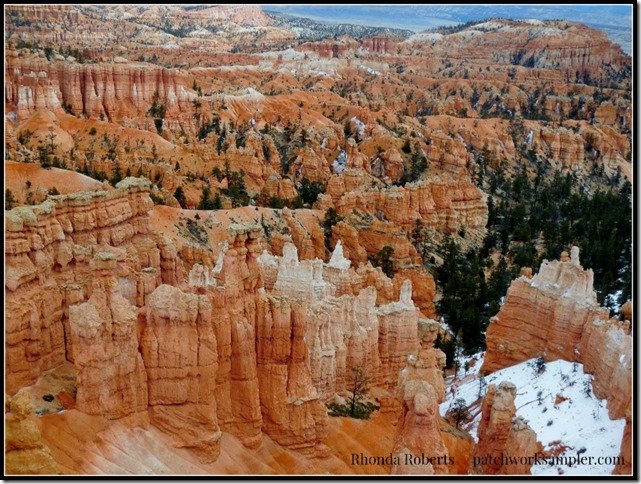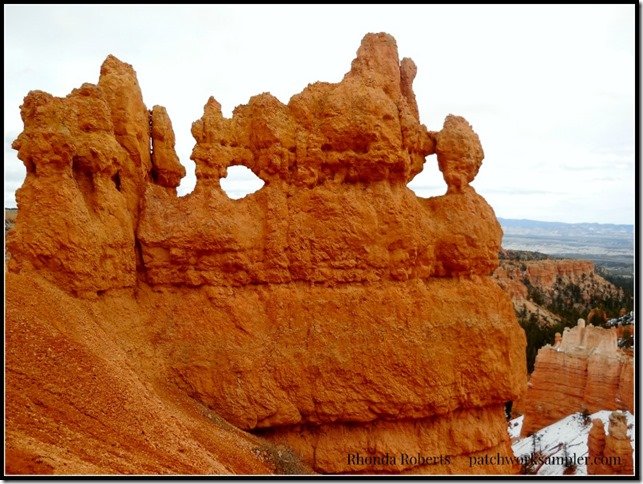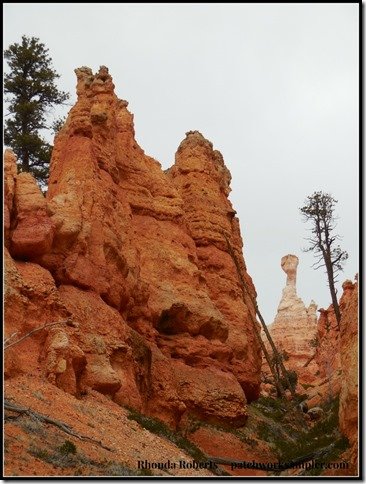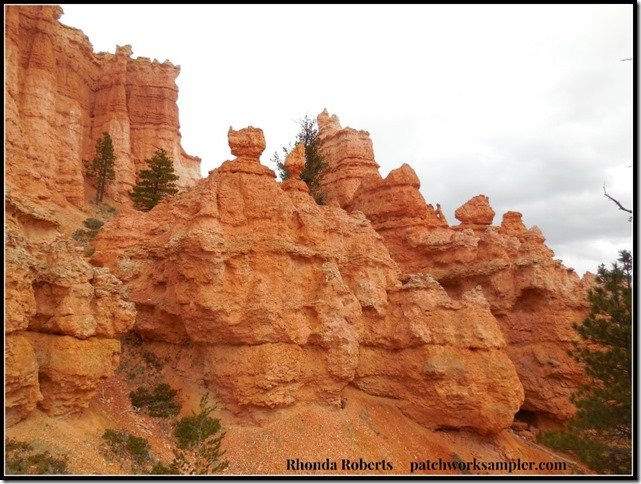 We ran into this guy at the bottom of the canyon.  Isn't he cute?
We drove through Red Canyon on the way back to Kanab.  It was just too pretty not to stop and take a few pictures.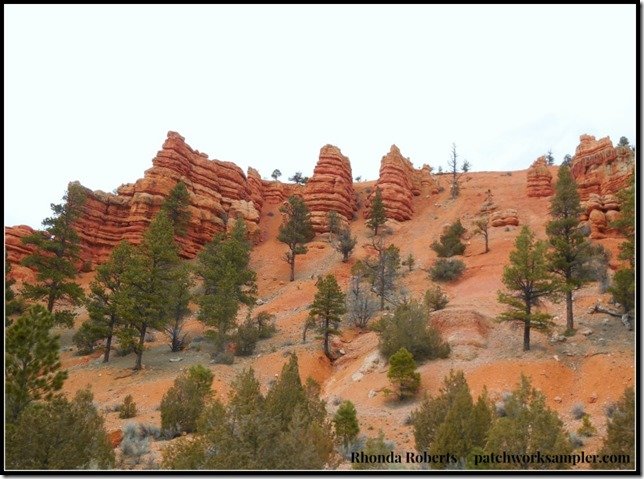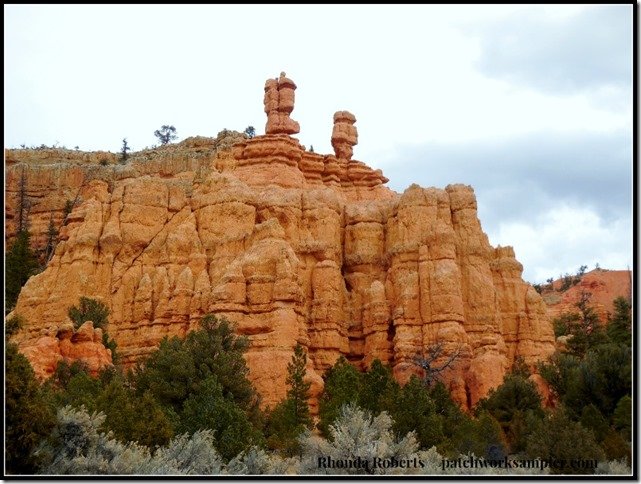 There has just been beautiful scenery everywhere we've been on this trip.  Now we're heading toward Page and Lake Powell.