All good things come to an end and our vacation is over.  We had a really great time and saw some amazing sites.  I know this won't be our last trip to the area.  There is so much to see here and we barely scratched the surface.
Our last day was spent in Las Vegas.  The opulence of these humongous manmade hotels pales in comparison to the natural beauty we experienced the past week, but there is probably no better place on earth to people watch! It was fun to take a stroll down the strip.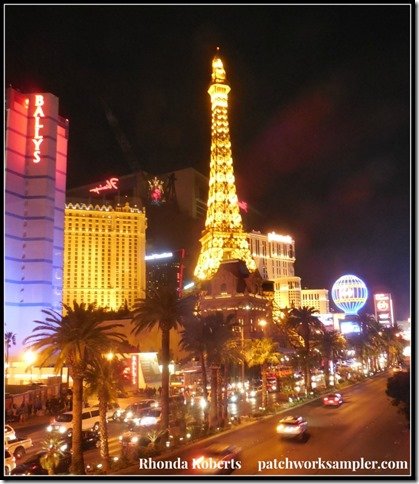 If you've ever wondered why you can't get your hands on an old featherweight, it's because the All Saints store at the Cosmopolitan has HUNDREDS of them in their windows.  This was such a cool window display.  They really aren't all featherweights but a variety of those great old mechanical machines.  This picture just shows a small part of the display.  The windows are huge!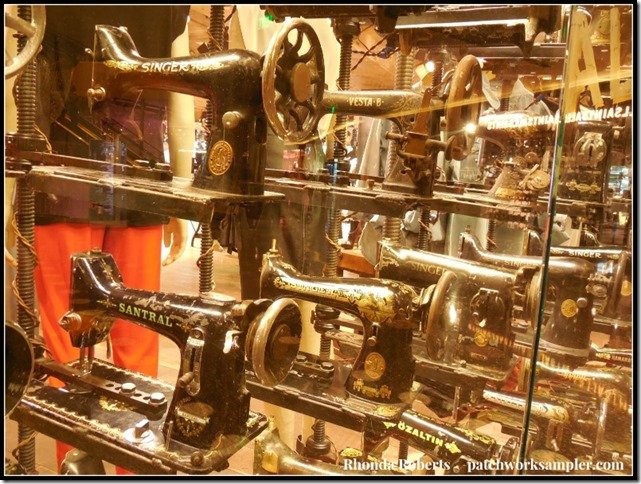 I'll be back at the gym at 5:00 AM in the morning.  It's not nearly as fun walking on the treadmill  watching the news as it was hiking in the mountains.  My trainer should be happy though–I logged between 5 and 7 miles almost every day we were gone!