My scrap bins are overflowing so I decided to start cutting them in useful sizes.  Scraps that are 11" long or longer I cut into strips. I have drawers for 5", 3-1/2", 2-1/2", 2" and 1-1/2" strips. Smaller scraps are cut into squares and I have boxes for squares in the same sizes as the strips.  The box of scraps I was going through this morning has several stacks of rectangles, including these: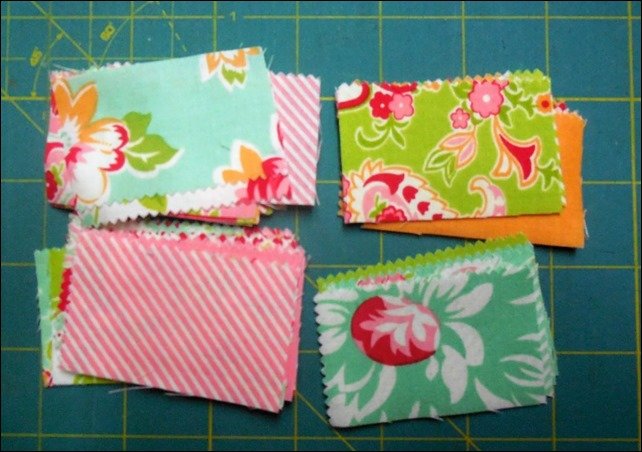 At one time I didn't save small scraps, but now I save everything–these are only 1-1/2" x 2-1/2".  I hated to cut them into 1-1/2" squares so I devised a plan to just use them up and be finished with them.  This is the result.
It took 48 rectangles which happened to be exactly how many I had!  How nice was that?  I sewed eight rows of six rectangles each, then sewed the rows together in pairs.  There is a 3" (cut 3-1/2") strip between each set of rows and on each end.  I just quilted straight lines and added binding.  It took less than two hours for everything but hand sewing the binding and I did that in the first quarter of the Badger game.
It's the perfect size for a teapot!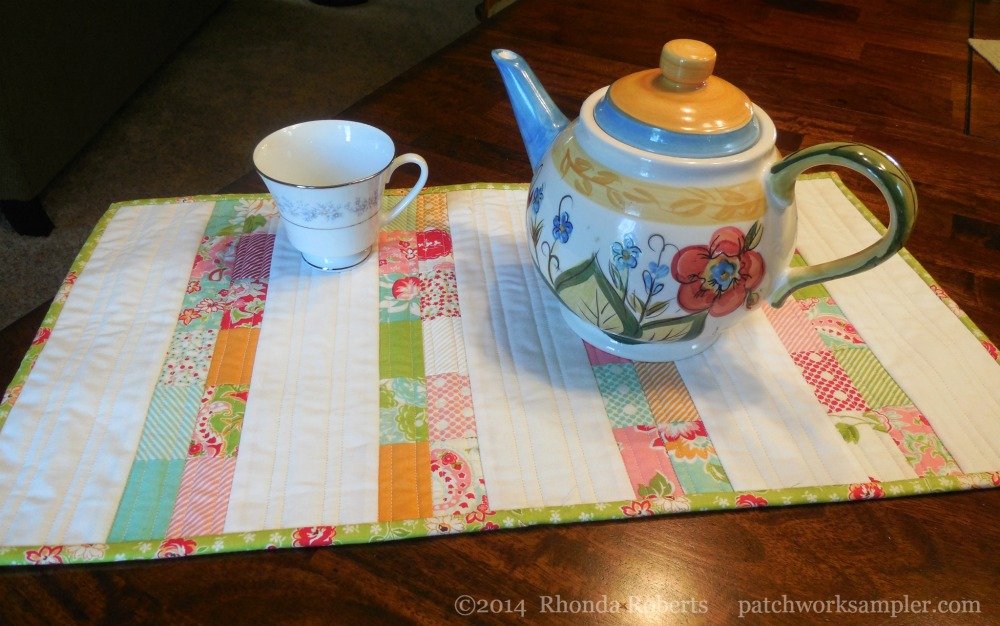 With that success under my belt, I'm ready to tackle this pile of scraps!  They are a little bigger so I have a different idea for them.