Almost the only thing I ever sew is quilts, and most of my quilts are lap size or larger.  I have friends who do teeny, tiny things and I always admire them but think "I could make a full-size quilt in the time it would take me to make that putzy little table runner."  Plus, I need to use stash—lots of stash, not little 1/2 yard amounts!!
However, when I was going through that box of scraps recently, I came across a couple of little kits.  My friend, Gill, is Queen of Little Projects and she runs retreats where she give participants fun little kits.  In my box I found the kit for this cute little pincushion.
It took maybe five minutes to make it and it's the perfect shape to go over the arm of the chair when I'm sewing bindings.
The kit for this little Dresden table mat was also in the box.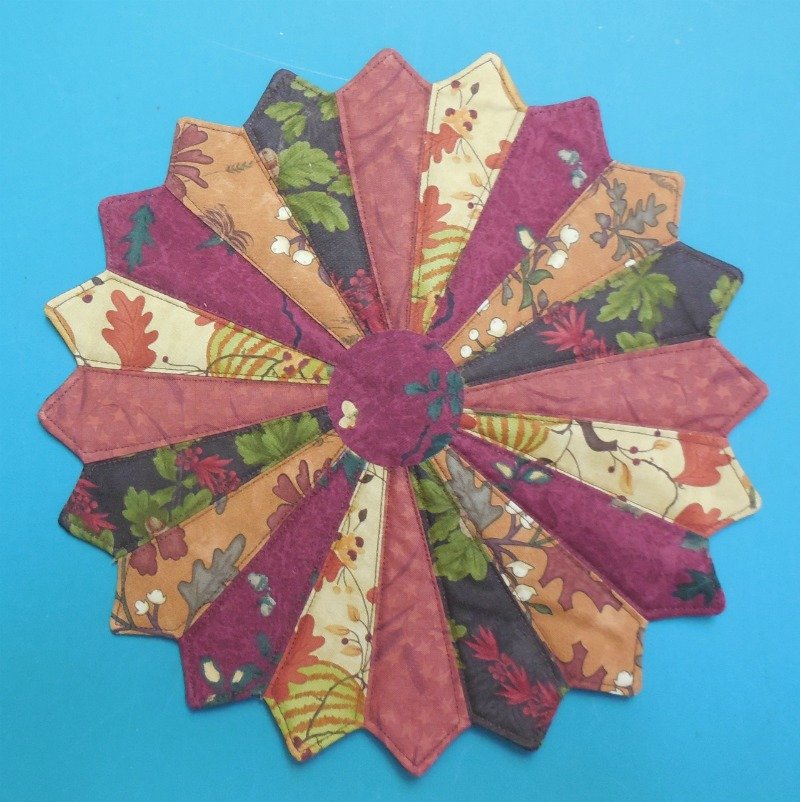 I probably finished it in less than an hour and it is ideal for this candle.  I'm glad I found it (and made it!) in the fall so I could use it right away.
These were both fun and easy to do so I may have to make a little project every now and then.
Check out the links at Patchwork Times to see lots of great projects, big and small!