The weather has been too nice and too many fun things going on this weekend to spend much time in the sewing room.  With temperatures in the mid-70s, low humidity and sunny skies, the weather has been glorious.  Friday night we had dinner at a restaurant downtown with outdoor seating and lingered after we ate to listen to the live music that was playing.  The bars and restaurants downtown were very busy with so many tourists in town for the Saturday college football game at Lambeau Field between Wisconsin and LSU.  There was an air of excitement in anticipation of the game and everyone was out just having a good time.
On Saturday we watched the game at an outdoor bar with some friends and were cheering wildly for the underdog Badgers.  None in our group are alums of Wisconsin, but have kids who are so it was fun to see them pull out a victory.
Sunday afternoon we went to the Fox Jazz Fest at a local park.  It was another picture perfect day and the park is on Lake Winnebago so we not only heard some great music but had a beautiful view.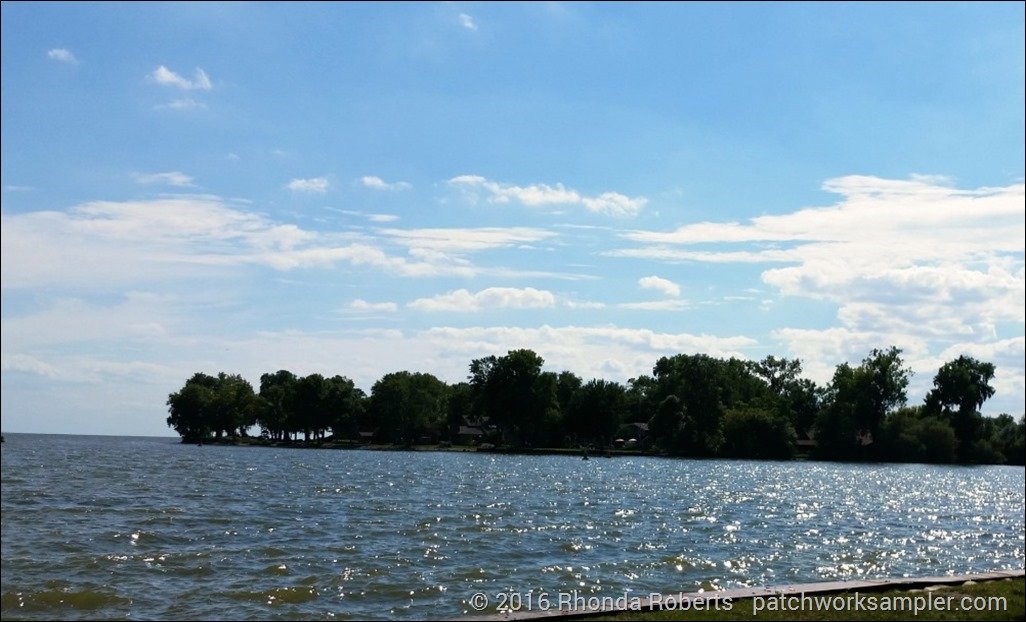 After dinner I finally got down to the sewing room and managed to lay out the blocks for the Woodlands quilt.  It's crazy that I put off finishing this quilt for so long.  It's only seven rows and shouldn't take long at all to get the top sewn together then finish it with some simple quilting.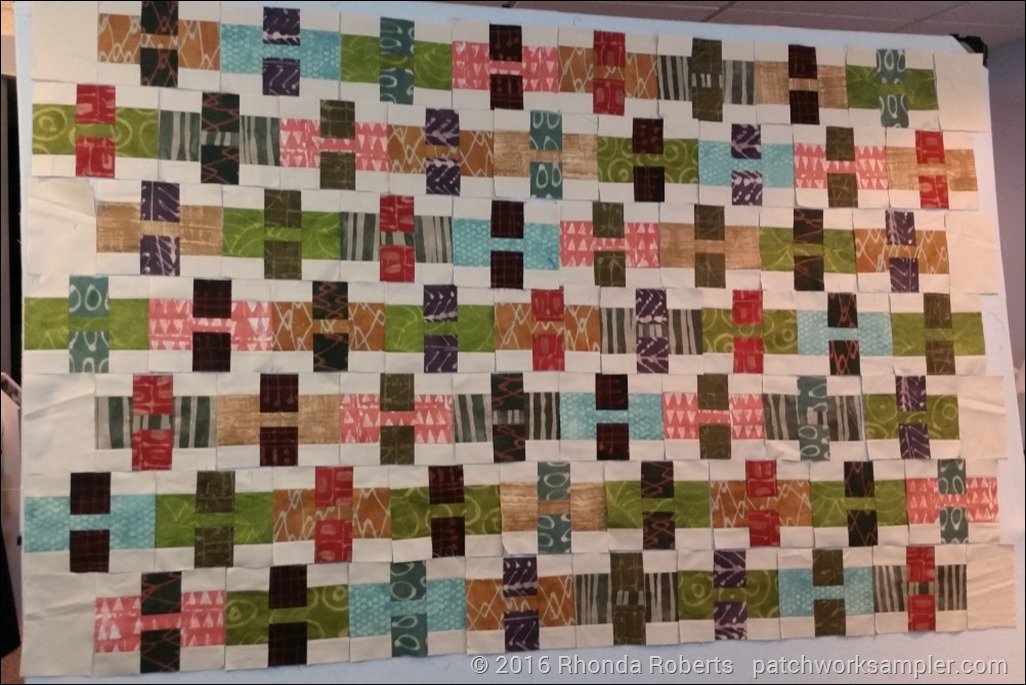 There's still another day in the weekend and the fun train keeps rolling as we head down to Milwaukee to watch the Brewers and Cubs series.  We're meeting some friends from Chicago so it should be a good time.  As long-suffering Cubs fans we've watched them blow it in so many ways for so many years but this season we're starting to believe it may finally be their year (I say with skepticism).  No time in the sewing room but I have bindings for the car so look for a couple of finishes later in the week.
Be sure to check out other bloggers' works in progress using the links at Patchwork Times.