There wasn't a lot of time for sewing over the weekend since we made another trip down to Milwaukee but I did manage to finish the Stamp top.  I decided to go with the off-white sashing since there is no gray in the border fabric.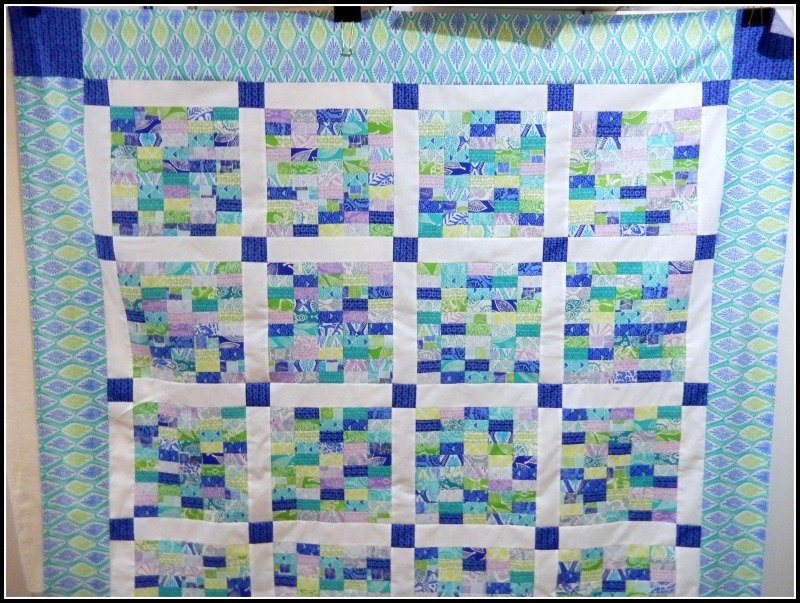 I wish I had a different fabric for the border, but this is what I could get.  The colors are okay but it's really hard to work with such an obvious directional print.  It was made worse because there are two rows of blue diamonds, then a row of bright lime green.  I realized too late that I should have made an attempt to fussy cut the border strips because the lime green really seems to stand out.  The diamonds are vertical in the top and bottom borders and horizontal in the side borders.  It was very distracting where the corners met so I added cornerstones to break it up.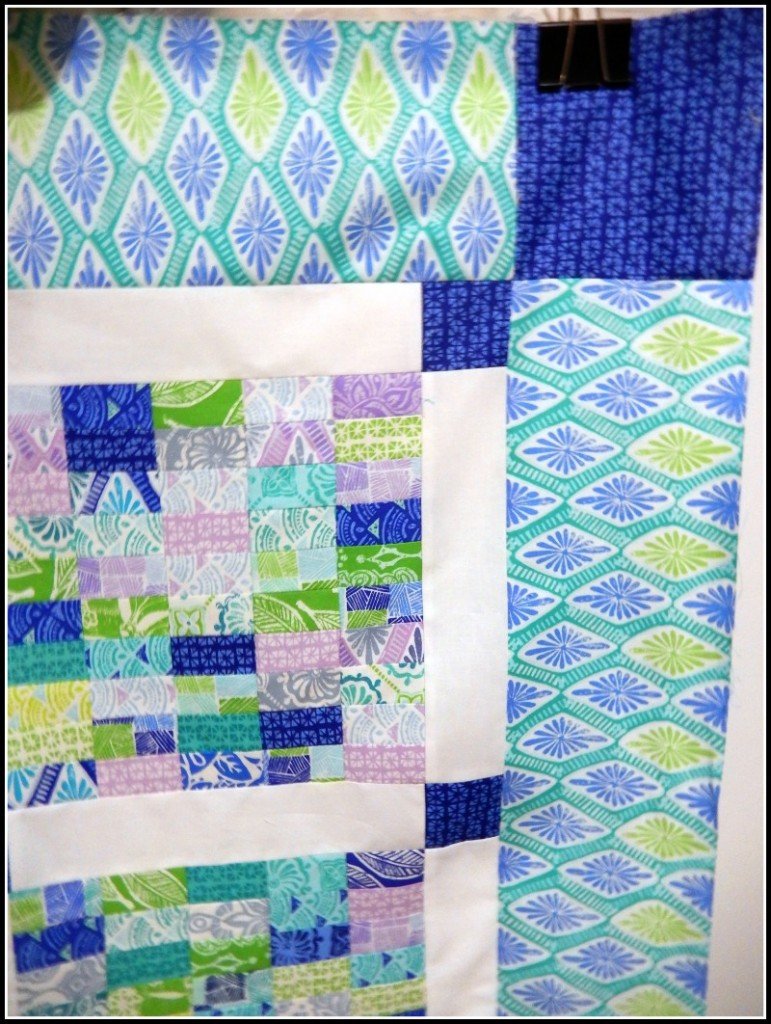 In the end, it will probably look fine when it's quilted and bound.
Be sure to head over to Patchwork Times and click on the links to see other Design Wall Monday projects.