This quilt is a truly scrappy chevron—all the fabrics for the top were cut from my scrap bins and the back is from stash.  It is the same pattern as my Moda Bake Shop project except I made it bigger by two rows and added a border.  The border was a last minute decision.  After the top was made, I found a fabric that coordinated and seemed to pull all the colors together so I used it.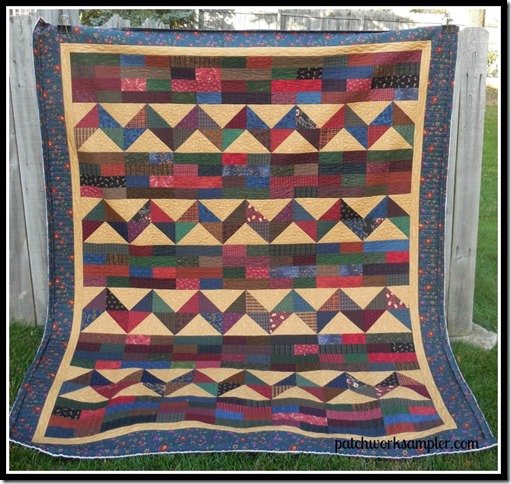 And a close-up of the quilting—pretty much the same as the original except I did a little meander in the background instead of the circles and continuous up and down lines in the chevrons.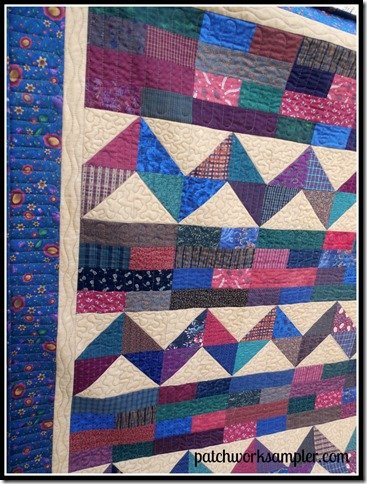 I'll finish it up by hand sewing the binding during TV time this week.
Be sure to check out all the great projects in the works by clicking the links at Patchwork Times.