This project was on and off my design wall in a flash.  I made it on Friday and delivered it to the mom-to-be at her shower on Saturday.  Initially, I hadn't planned to make a quilt, but found out the nursery had a jungle theme then remembered I had a cute little jungle panel in my stash.  The panel is from Robert Kaufman's Urban Zoologie line and I used the free pattern called A Day At The Zoo from the RK website.
After the piecing was finished I backed it with Moda Snuggles (like minky) and quilted simple wavy lines.  Friday night Jim and I drove up to Green Bay to check out ArtStreet which gave me a little binding time and I finished it up when we got home.
Saturday morning I washed, dried and wrapped it just in time for the shower!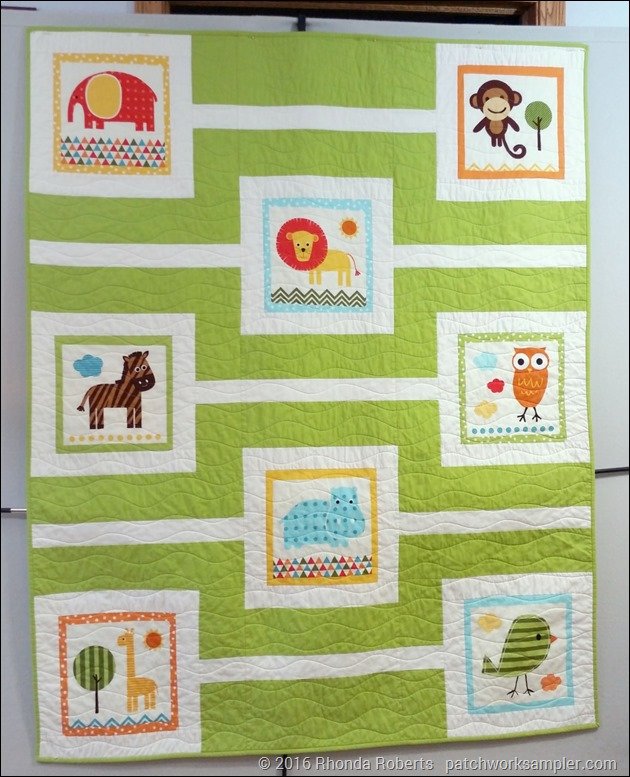 I bought the Kona Chartreuse for the background, but everything else was from stash.  Not a lot out of stash, but every little bit is progress!
Be sure to check out the works in progress by other bloggers at Patchwork Times.