Staff members were assigned homework at Keep Me In Stitches.  Each of us was asked to make a block from Elizabeth Hartman's pattern Fancy Fox II using any fabric in the shop.  Here is my block—most likely the most traditional in the bunch, but I can't get enough gray and navy right now (plus mint and coral!).  You can't tell from the picture, but this is a large block—20 inches!
Since the glasses shown on the pattern look just like the ones I wear, I appliqued them onto my block.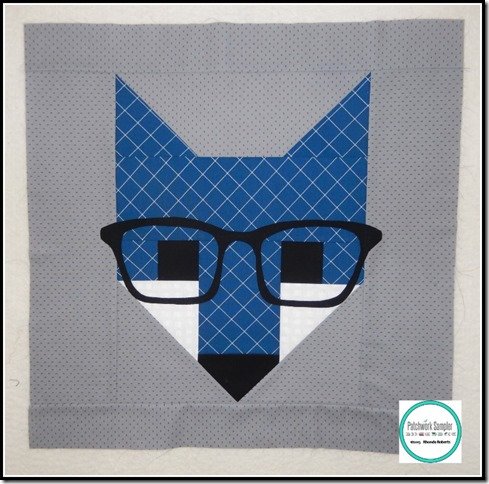 This was such a fun and easy block to make I "volunteered" to make a baby quilt from the original Fancy Fox pattern (smaller blocks) for a shop sample.  It will be adorable!
Be sure to check out other great projects linked up with Judy at Patchwork Times.