The past couple of months have been busy with gift quilts and other quilty obligations so I haven't been setting monthly goals.  This month will be full of travel, but there is one quilt I would really like to finish. It has been on the back burner for a LONG time. Back in February 2014, I wrote this blogpost and asked "Will This Ever Be A Quilt."
Then a day or so later I wrote another post showing a little progress and said this is a project that could easily languish in a Rubbermaid tub for years.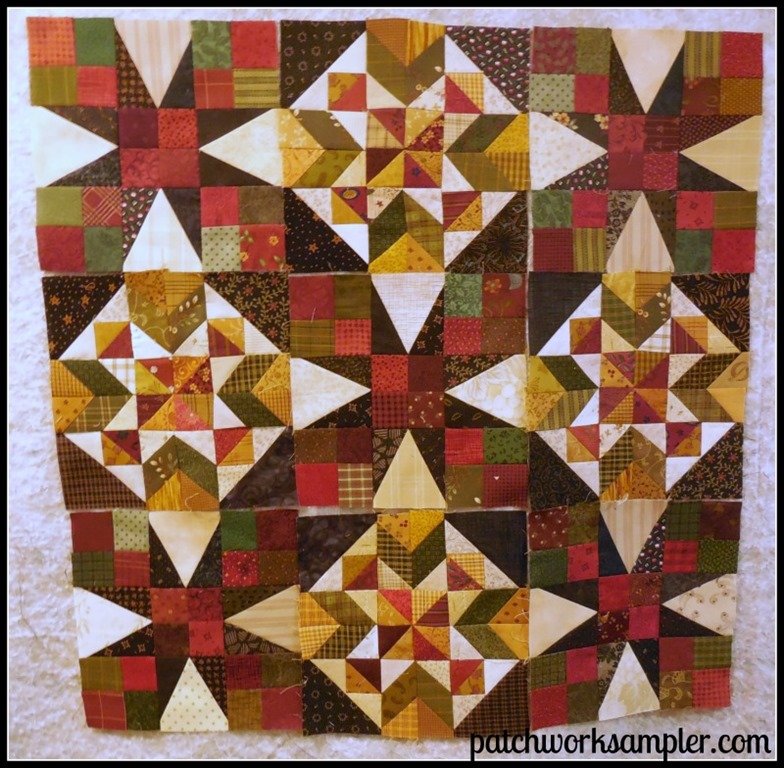 Boy were those posts prophetic.  No, it still hasn't become a quilt and yes, it has languished in a tub for years. I think it still might be in the same stage of completion as the second photo.  This month I would REALLY like to finish it in time for the Bonnie Hunter retreat the first weekend of August. We are supposed to bring something for show and share and I want it to be THIS QUILT. It is Celtic Solstice, Bonnie's mystery quilt from 2013.  The pattern is now available as a digital download on the Quiltville website here.
I will only have a few sewing days between now and the retreat so it will be a real stretch to get it finished. I'm up to the challenge, though and it will be really nice to have this one out of the UFO pile.
Be sure to head over to Elm Street Quilts to check out what other quilters will be working on in order to meet their July monthly goal.