Last week I had to giddy-up and get a baby quilt made very quickly.  My niece Amanda  just had a baby girl–BIG NEWS in our family because we haven't had a baby in a long time. Originally I hadn't planned to visit until later in the summer, but once her grandma (my sister) sent pictures I knew I had to hustle down to Kansas City to get some of that baby love!
And oh, I am so glad I made the trip because she is a sweetheart.  This is little Emma Lee.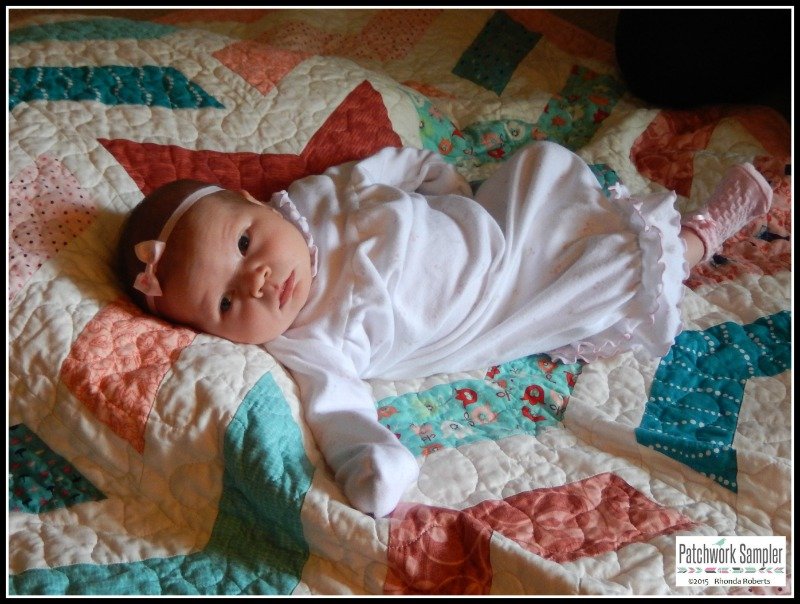 Just beautiful.
So is her mama!
This is the quilt I made for her.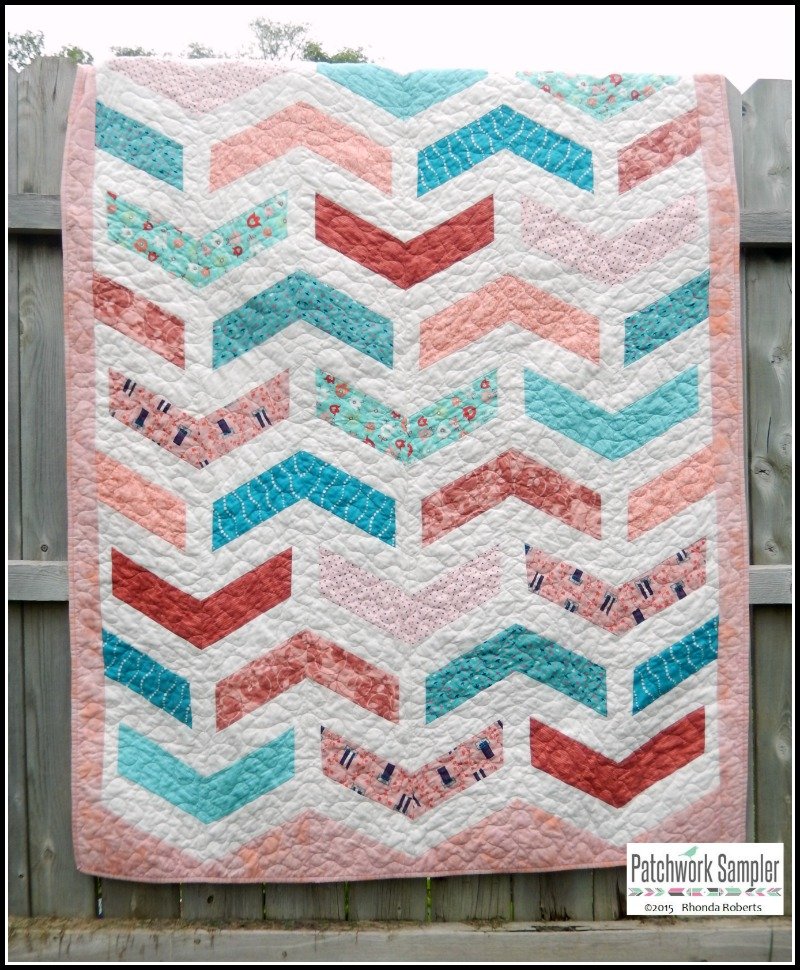 My daughter Jen and I both liked this pattern called Chevron Candy by Sugar Threadz so I based the quilt on it.
I bought the pattern but ended up drafting my own so I could cut it out with a rotary cutter and ruler instead of the templates called for in the pattern.  The size of the chevrons and the angles are a little different in my quilt.  Jen's guidance helped me select colors that would match the baby's nursery and after some pedal to the metal sewing the blocks were finished.  I arranged them then decided I didn't want to hack off the chevrons at the top and bottom to square it up so I incorporated a border. This meant the quilt ended up a little bigger than I wanted but that's a minor problem.  I used some pink flannel for the back, quilted a quick overall meander, sewed on the binding and left for the airport.
This has been a great trip and so fun to see the baby.  I'm already looking forward to my next visit!
Be sure to check out other projects at Patchwork Times.