For the past few years I've taken on consignment quilts right before Christmas that have become so all consuming  I haven't been able to enjoy the holidays. You would think that would have taught me a lesson but I did it again this past Christmas and the quilt has become such a burden I will likely never do another consignment.  It has been problematic right from the beginning with indecision on a pattern.  Originally, the client wanted a king-size Swoon quilt and I was pretty excited to make it.  That is not a hard quilt to make even though a king would be a lot of sewing, but after a couple more changes, she ended up wanting this, only bigger.  It is a pretty quilt but will look much different in the colors she wants.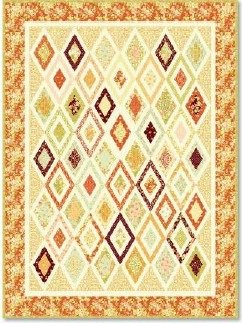 It took a few weeks to collect the fabric and then I started making blocks.  In hindsight, I should have read the pattern before agreeing to make this quilt.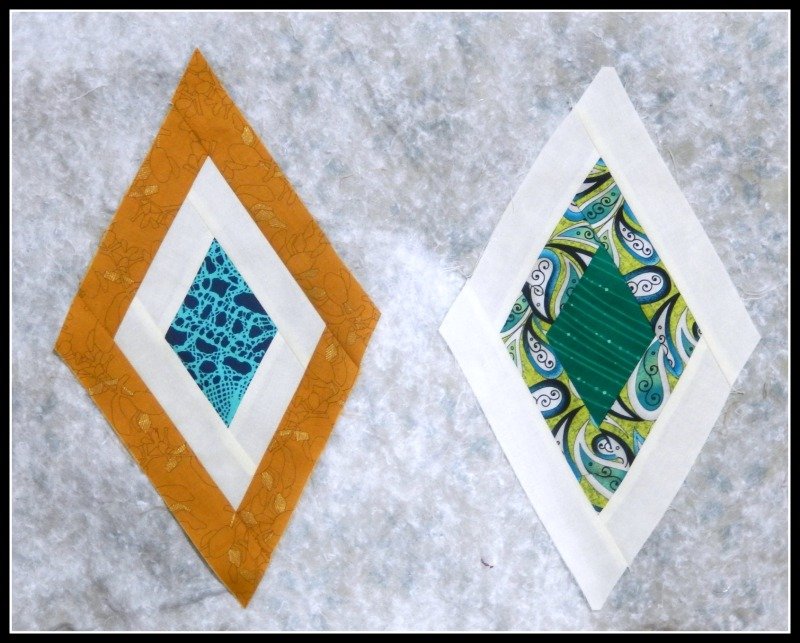 They look easy enough but the instructions were not practical.  They pretty much just say to cut the center diamond, then sew oversize strips to the sides and cut to size at a 60 degree angle.  I really worried about the blocks not coming out the same size if each piece wasn't cut to size prior to sewing,  so I ended up drafting the correct size for each piece and cut all my strips prior to assembly.  It probably took less time overall because I could cut more than one strip at a time. If I had trimmed oversize pieces each one would have been cut individually. EVERY edge is bias so I wanted to take every precaution to avoid disaster when it comes time to sew the top together.
These blocks were very time consuming but I chain pieced them and worked as efficiently as I could–they were just short seams so it felt like I wasn't making much progress.  In the end, the blocks all turned out the same size so I shouldn't have much trouble sewing them together, right?