As I was sewing the binding to this quilt I felt this on the back.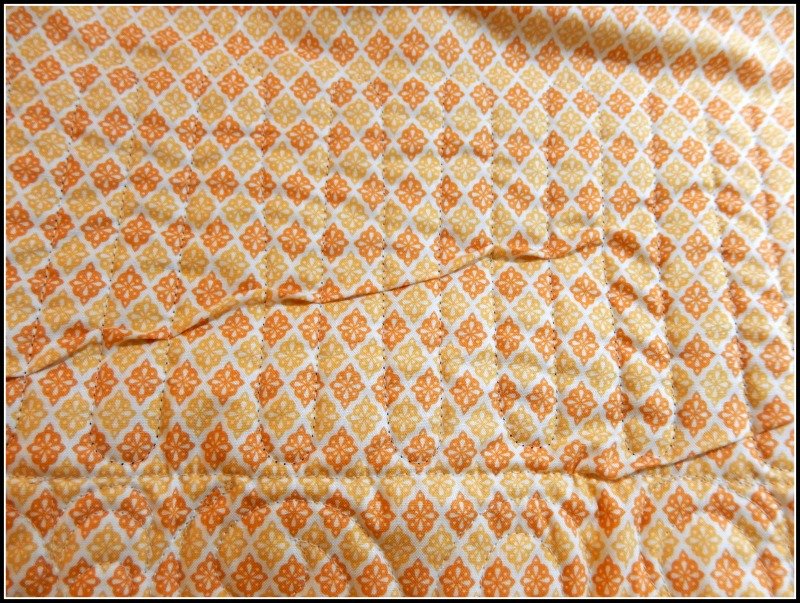 When I flipped it over to take a look I couldn't believe it. I've quilted probably a couple of hundred quilts on the frame and never had a pleat but somehow it happened on this one (of course!). Apparently the back wasn't smooth when I turned it and reloaded to quilt the sides.  Ugh!  You are probably as sick of seeing this project as I am.  After my initial horror I consoled myself with a little treat that I keep by my machine for emergencies such as this.
Then I pulled out Jack (the ripper) and started fixing the mistake.  It was only about 14 inches so it didn't take too long and I was able to re-load it and sew it correctly.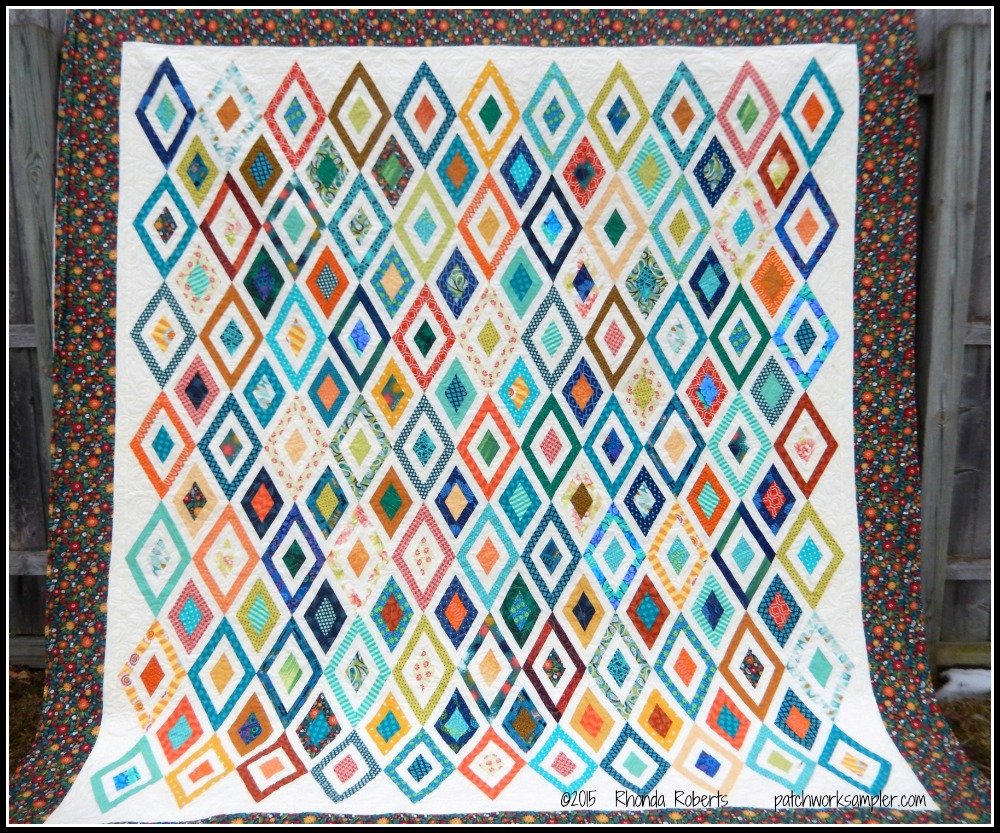 This quilt is now finished and ready to send to it's new owner!  These aren't colors I would normally use, but the fabrics are all so pretty and give this quilt a fresh modern look even though the design is more traditional.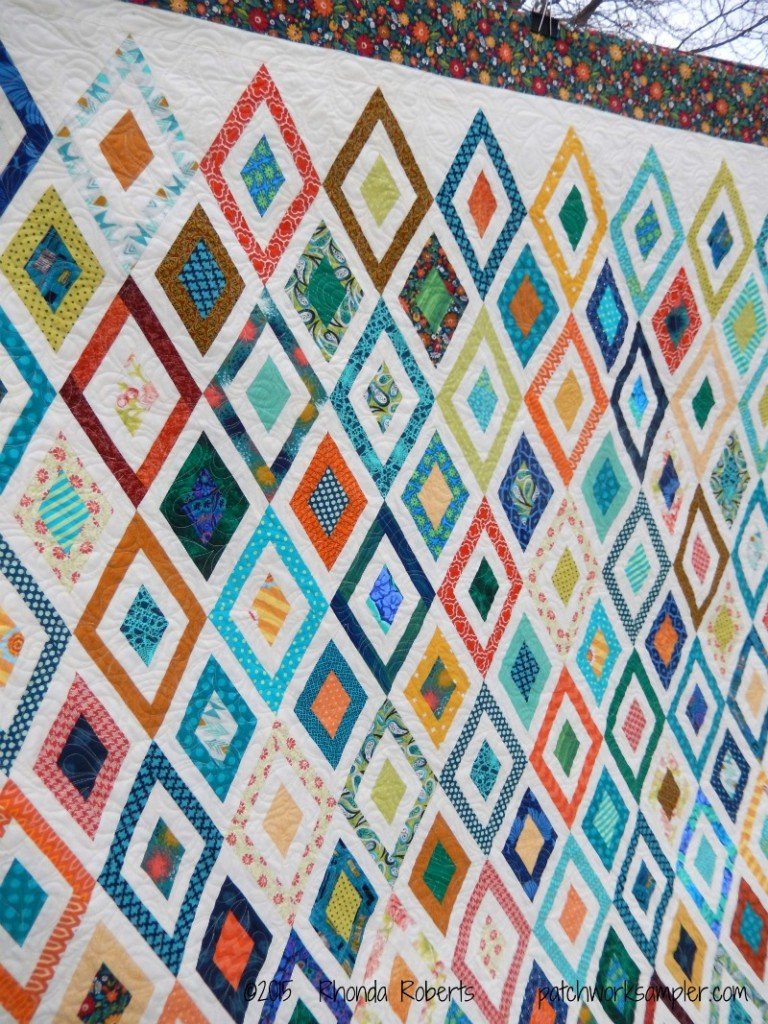 Hopefully this is the last we'll see of this quilt!!!