When I working at the quilt shop on Monday we were discussing quilts made from charm squares and a distracting question came to my head—would the 4" Drunkards Path template fit on a charm square?  I've made quilts using the 8" Rainbow Template and a layer cake so thought the little might be pretty cute.
Well look at that, a perfect fit!!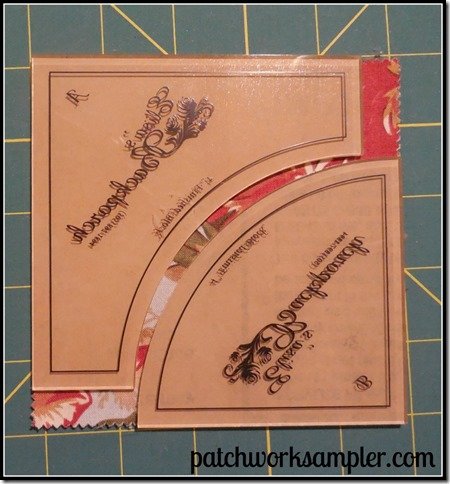 Once I realized it would work, I started cutting.  It's easier to use either a rotating mat or a small mat that you can easily turn so you don't have to move the fabric.
Here's how easy it is to cut these:
Position template B on a corner.
Using a 28mm or 45mm rotary cutter, cut around the curved edge of the template.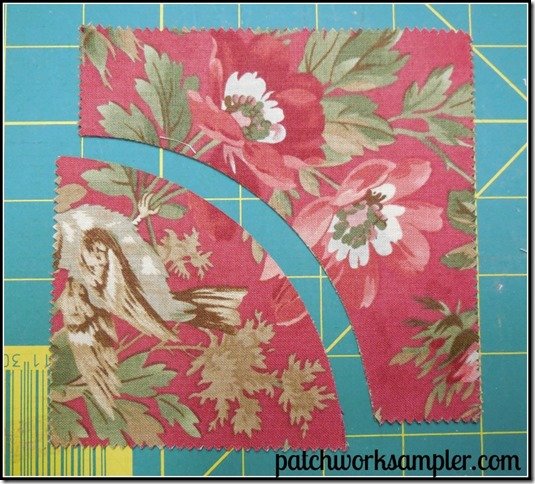 Now spin the mat around 180 degrees, so the right angle corner of the remaining piece is in the lower left position and align template A with the corner.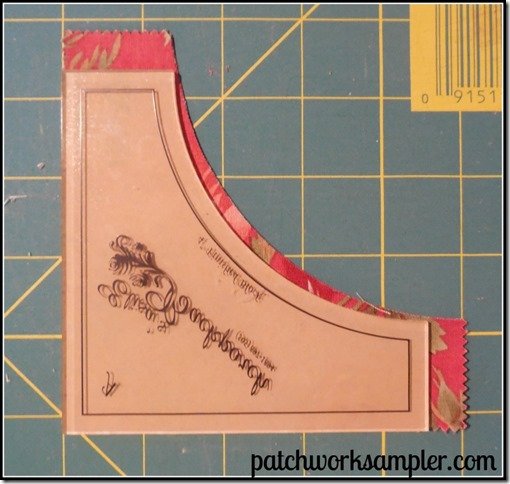 Cut off both straight ends first.
Now cut the curve.
Repeat with the remaining charm squares.  I layer and cut four at a time. It only took about 10 minutes to cut the entire charm pack.
I've sewn a few of them together and hope to finish them today and make a little table runner.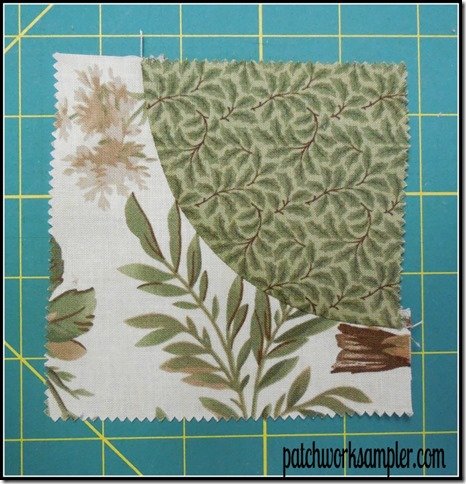 Stay tuned for the finished project!
These templates make fun and easy quilts.  Many quilt shops carry them or you can order directly from Elisa's Backporch Designs.  Elisa also has video tutorials on how to use the templates on her site.