Not much sewing going on here this past week, but a spur of the moment trip "up north" to Minocqua, WI to visit some friends gave me some binding time in the car so I finished a couple of quilts.
The first one was the Rainbow Chevron quilt.  It's not very big at 39" x 47" but is a good toddler or tummy time quilt.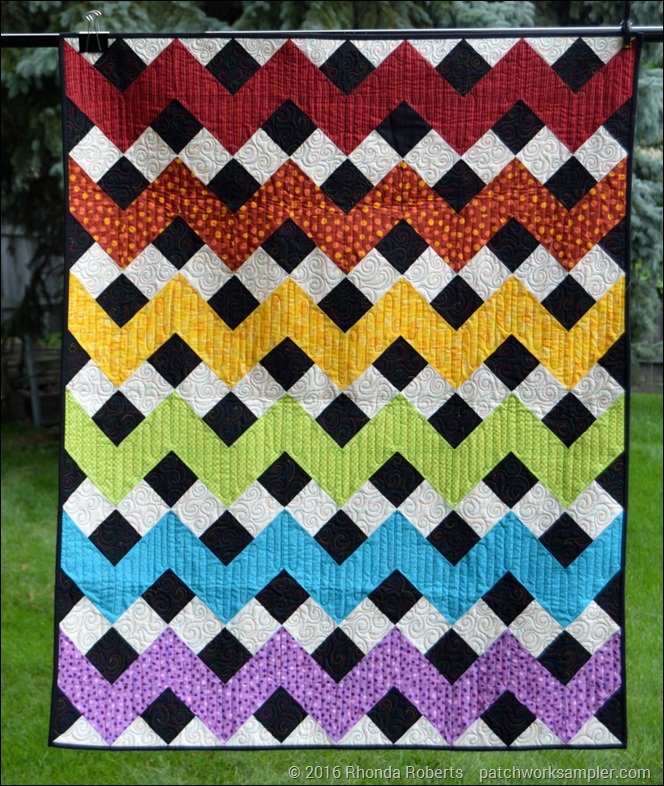 The second quilt was one of my UFO selections for July and I am thrilled to have it finished.  I'm guessing it is at least ten years old because it was a Strip Club project back when I had the quilt shop.  The pattern is Color Falls by Cozy Quilt Designs.  I added the piano key border from the leftover fabric.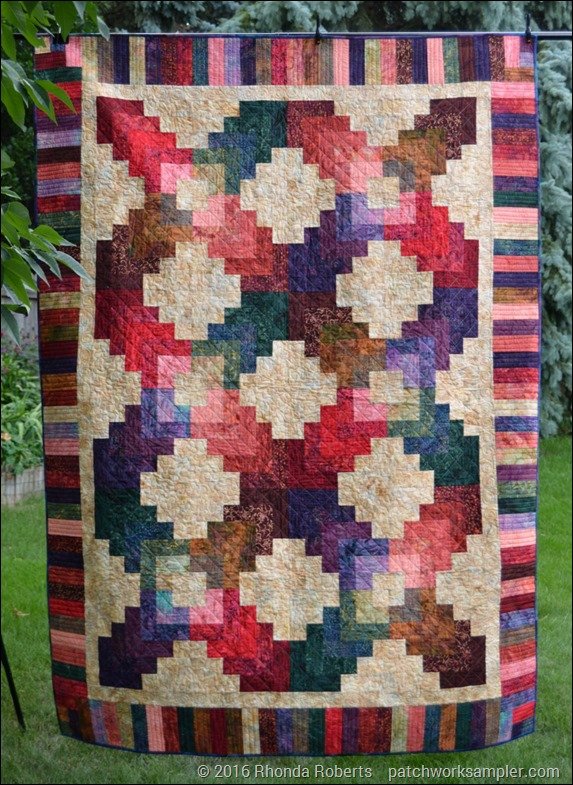 This project has been sitting for such a long time because I started quilting it before I had my longarm and didn't want to finish it on my domestic sewing machine.  In the end, it worked out fine to just load it on the frame and finish it up. Unfortunately, I had started quilting small meandering in the background blocks.  It would have looked so much better with some feathers or fancier quilting, but back then I wasn't confident enough to try it.  Oh, well.  It's finished now and looks fine.
I just have about 10 more minutes of stitching on the second July UFO and it will also be finished—in July!  So far, I've been able to keep up with two UFO finishes a month.  If I don't add any more, they will all be finished in about 60 years. Haha!
Week 30 Stash Report:
Purchased this week: 3 yards
Purchased YTD: 86 yards
Used since last report: 12.25
Used YTD: 132.62
Net Out of Stash: 46.62
I'm hoping to finish at least two more projects this week so that will make the overall numbers even better! 
Check out other stash reports at Patchwork Times.