Just one week left in July and I still haven't finished either of my UFO's for the month.  One is on the frame right now and the quilting should be finished today.  There isn't much left to do on the other so I still may be able to complete both this month.
What I did finish were two Rainbow Rails baby quilts.  These are also from the set of Pop Parade fat quarters.  I still have a bunch from this collection and I'm cutting them up today to make a couple more small donation quilts then I'll be done with that.  The next group of fabric to get rid of will be some bright kid's stuff with cartoon looking cats.  That pile looks like it has a hundred yards in it so I might be making dozens of cat quilts!!  I know for sure they will be quick and easy ones.
Rainbow Rails #1:
Simply quilted with overall freehand loops.
And Rainbow Rails #2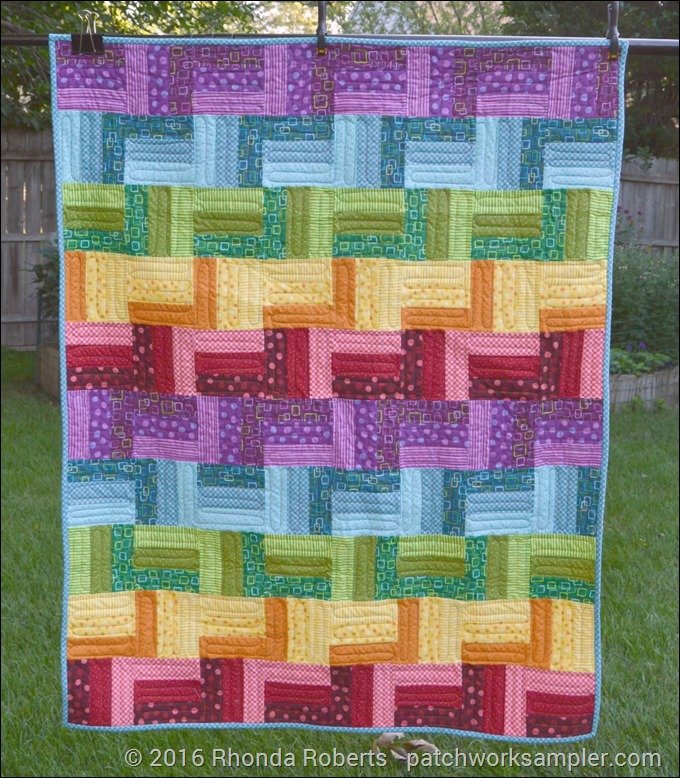 Quilted with alternating switchbacks.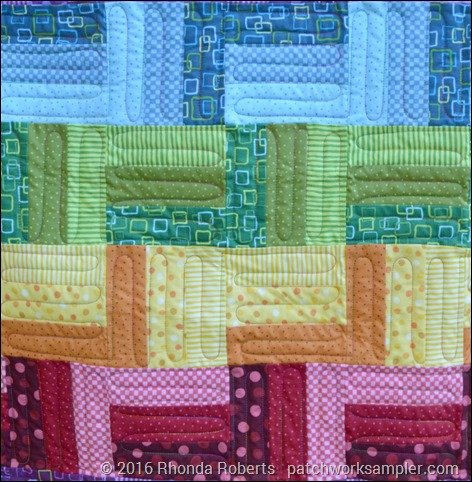 By far, my biggest accomplishment this week was finishing the Winding Ways blocks.  I think making that quilt is out of my system now.  These were really tedious and I'm hoping to get them up on the design wall and figure out a pleasing setting so I can piece it together and get this quilt FINISHED.
Here are my numbers for stash usage:
Purchased since last report: 0 yards
Purchased YTD: 83 yards
Used since last report: 15.37 yards
Used YTD: 120.37 yards
Net Out of Stash: 37.37 yards
I'm happy with any number in the black!  Check out other stash reports with the links at Patchwork Times.