Scrap quilts are my favorite but can be time consuming to cut. For months I maneuvered my cutting mat and ruler around a large basket of scraps on the cutting table. Instead of dealing with it, I continued to add to it until it was overflowing. It was awkward and frankly, a pain in the neck to keep moving around so I had to make it a priority to get it off the table. One Monthly Goal is very motivating for me. Setting a goal and becoming publicly accountable truly puts words into action so I made it my August goal to cut the scraps into usable pieces and get the basket off the table.
I'm very happy to say, this is the basket now.
It is very time consuming to cut a basket of scraps like this, which is probably why I procrastinated for so long. It is nice to have it finished. Before cutting, I get a game plan and figure out three or four scrap quilts I want to make, then I cut units specifically for these quilts. Even though this basket of scraps will make many more than four quilts, it becomes too confusing to cut for more than four different projects at one time. I bring home empty trays from canned goods we give away at the food pantry where I volunteer. They are a nice size to keep quilt parts organized.
I keep a list of scrappy projects that would make good donation quilts as well as new patterns I want to try.  For this cutting session I picked these four quilts. The first is Lemon Pepper by Madison Cottage Quilt Designs. It just uses strips of varying sizes and is easy to adapt the strip sizes and size of the quilt. I've made a few of these for donation and they always turn out great.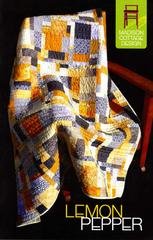 Another kit I made from this basket is Seven Letters by Miss Rosie's Quilt Company. After seeing some of these quilts on Pinterest, I knew this too, would be a great quilt for scraps. I didn't have enough lights in the basket for this one, so had to add a few.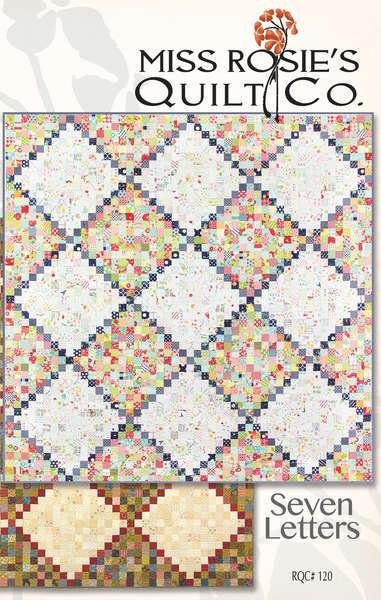 A quilt that has been on my bucket list for years is Pie in the Sky by Kim Diehl. It is the cover quilt for her book Simple Graces. This was a LOT of cutting and I can't wait to start sewing on it.
The last one is a scrappy star quilt and I don't know if there is a published pattern for it. I made one of these quilts years ago and it is hanging on a quilt ladder in my family room. The woman who feeds my cats when we're gone admired that quilt and asked if I could make one for her. I was all too happy to oblige and even happier when she said she wanted it scrappy like mine, only with a little teal. Ever since I used teal in the blocks (quilt STILL unfinished!) for last years Rainbow Scrappy Challenge and realized what a great neutral it is, I've become obsessed. Her request gave me permission to go on the hunt for more teals!  I'm pleased to report that not only did I cut for this quilt, I finished it this month.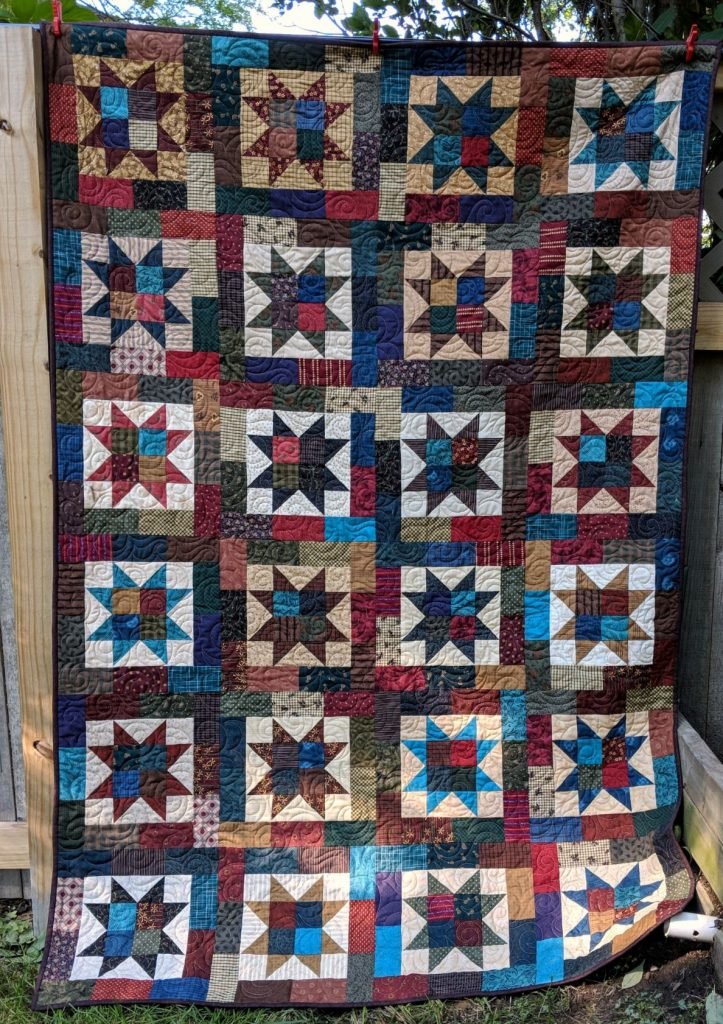 This is the block–just perfect for 2-1/2″ strips!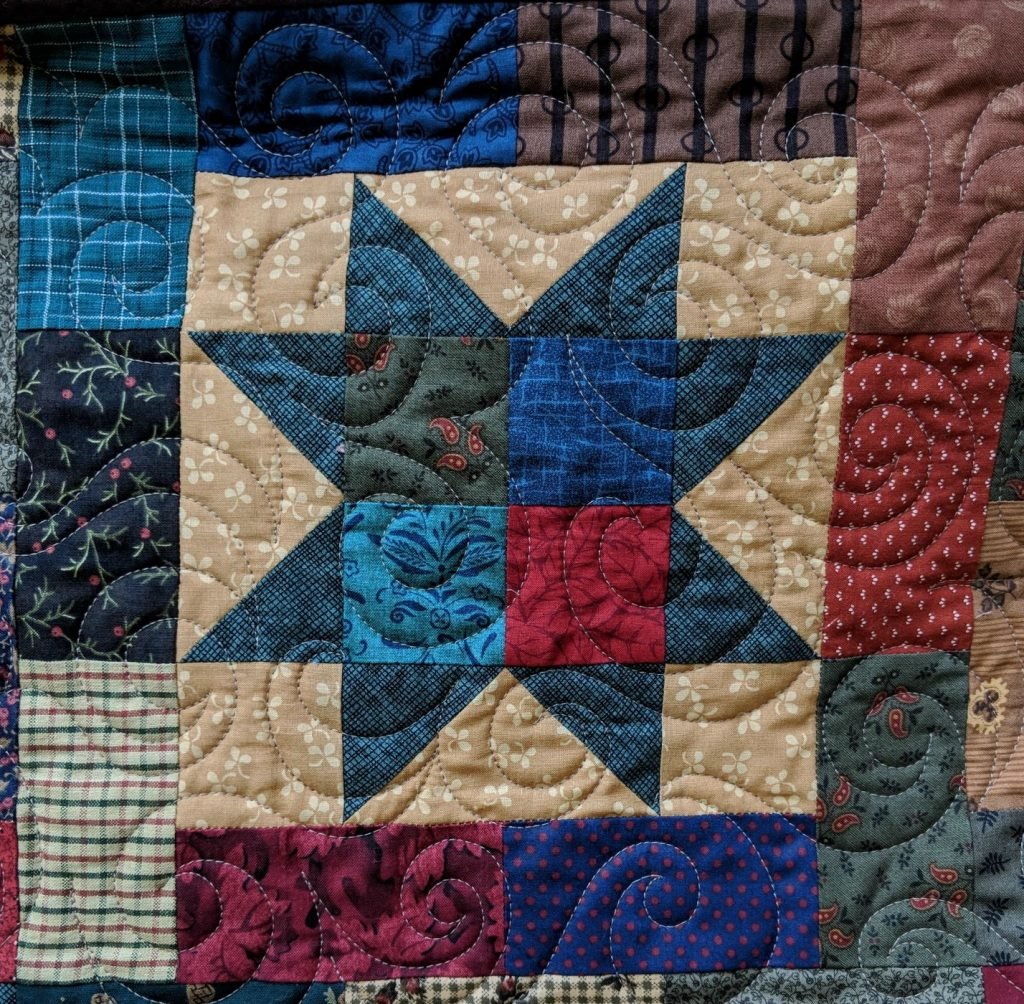 It is quilted with my favorite free hand quilting design–overall swirls.
Another time it paid to have deep, deep stash. I had the perfect amount of this perfect print for the back. My cat sitter has an outdoorsy family so this pheasant print (with a touch of teal!!!!) was ideal.
Best of all, the basket of scraps is off the cutting table. I didn't stop at that basket though, and cut a couple more kits while I was at it. There is also a big box of standard size "parts" that will go into scrap quilts in the future. I have bins of cut strips and squares in 1-1/2″, 2-1/2″, 3-1/5″ and 5″ so this basket contributed some new variety to those bins.
Thanks to Patty at Elm Street Quilts for hosting One Monthly Goal. It is great to have that motivation each month and fun to see what everyone has finished. Click here to see more completed August goals.