Blue and yellow quilts are always a favorite.  Combine that with a traditional nine-patch and you get a classic beauty.  This is one I've had in the binding pile for awhile and finally finished it on the drive home from Kansas City.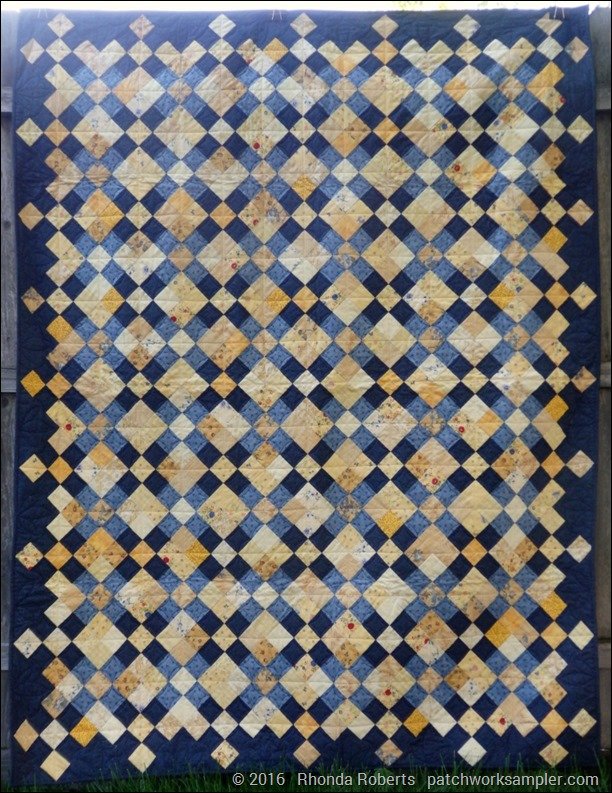 The quilting is simply straight lines through the yellow blocks and continuous curves in the blue squares.
I don't remember whether or not this was a published pattern.  When I had the quilt shop we ran a series of classes based on Marti Michell's book 101 Nine Patch Quilts.  I suspect this quilt is from one of those classes.  It is simply made of two different nine patch blocks. 
The two blues are constant colors and all the yellows are scrappy.  The blocks are set on point.  It is a super easy quilt and a great way to use up 2-1/2" squares.