It was much harder than it should have been, but with ONE hour to spare I finished my January OMG project, Chip off the Old Block. Last week, my longarm died so I quilted this on my Juki. It has been years since I quilted on a DSM and had to start the learning curve all over again.  After quite a bit of trial and error, I found a combination of top thread, bobbin thread and needle that would work without shredding, breaking (needles and thread!), skipping stitches or all three. I'm always up for a challenge and I'm happy to say this one didn't break me.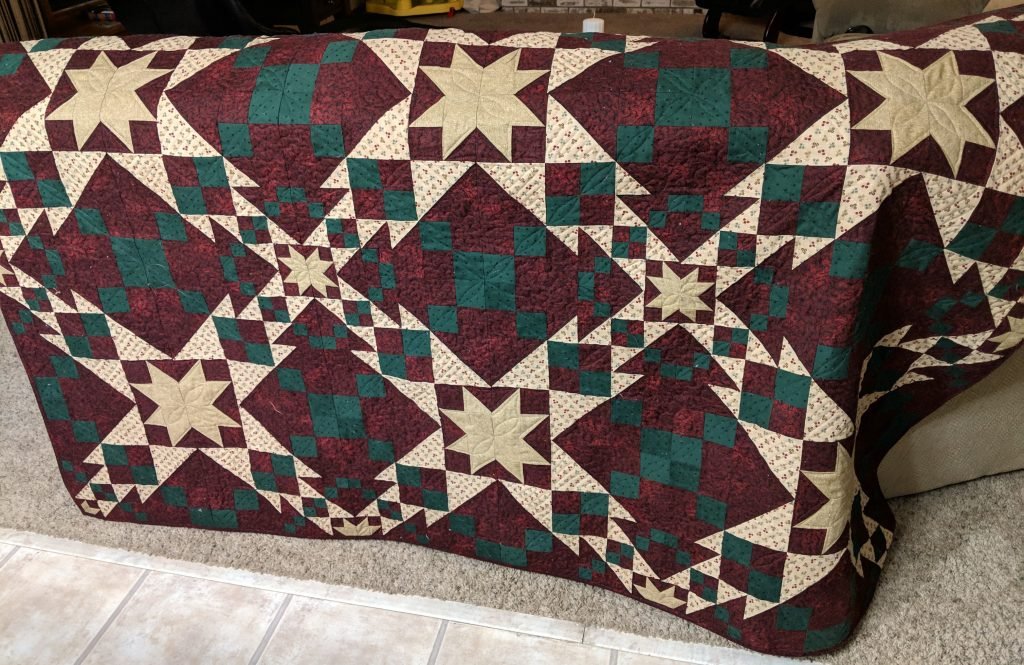 It took a long time to quilt this one. Instead of an all-over pantograph like I would have done on the longarm, I ended up custom quilting it. I'm happy with the end result and hope it goes to a good home.
Be sure to check out the links at Elm Street Quilts to see other completed January OMG's.