A few weeks ago Jim told me he had a meeting in Florida and asked if I would like come along so we could spend a few days in the sun.  Spring STILL hasn't arrived in Wisconsin so it's been wonderful to enjoy a few days of warm weather. 
We couldn't wait to get to the beach.  It was hot and sunny—we didn't want to leave.
On Sunday we went to Wat Mongkolrata, the Buddhist temple where they serve Thai dishes in a peaceful setting on the Hillsborough River. 
We arrived early and lines were short, but we heard the wait for noodle soup is sometimes over 45 minutes!
Lettuce Lake Park is right by our hotel so we spent a few hours there checking out the wildlife.
We also spent a some time at Lowry Park Zoo.  It is a great zoo in a beautiful setting.  We really enjoyed walking around in the lush foliage, beautiful flowers and of course, seeing the animals.
This has been my favorite spot though.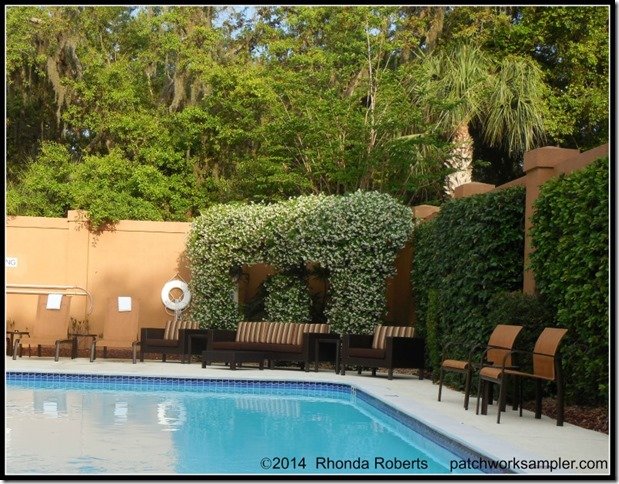 The honeysuckle arbor smells divine!  I've spent several hours just reading by the pool.  Jim may drag me home kicking and screaming.  It is still cold and rainy in Appleton and the forecast doesn't improve in the foreseeable future.