A few weeks ago I posted about the baby quilts I'm making with the mountain of Cat Nap'n fabric in my stash.  I'm trying these quilts finished so I can drop them off at the Project Linus sewing day in March.  I know I could drop them off anytime and one of the quilt shops here in town, but having that deadline motivates me to get them finished and out of here. 
Here are the first two finished Quick Strippies.  This is a free pattern at MaryQuilts.com (pattern link here).  I follow her blog and over the years Mary has shown a number of these quilts and every time they turn out great.  It is such an easy pattern and you just need a cute print or two to make it work.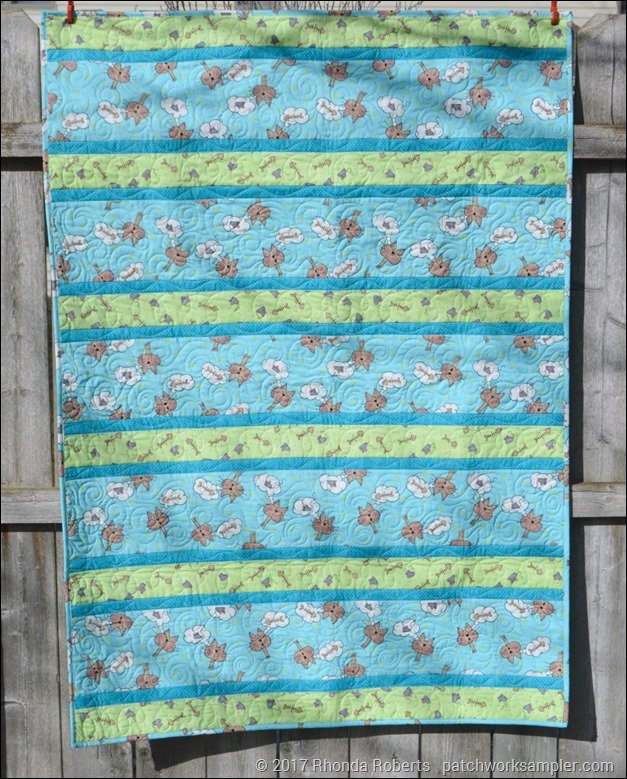 The other thing I like about this pattern is perfect to try out quilting designs for borders.  I quilted a variety of things in these quilts and it was fun to do. The rows are short so even "fancier" designs are quick to quilt.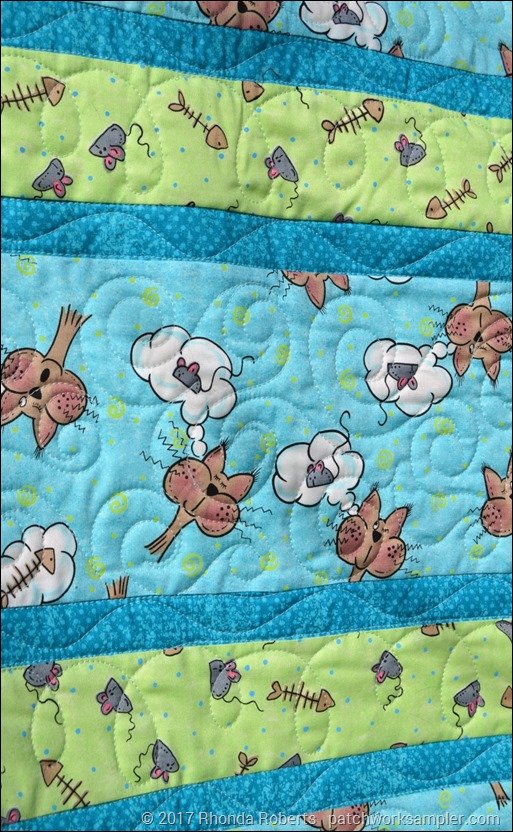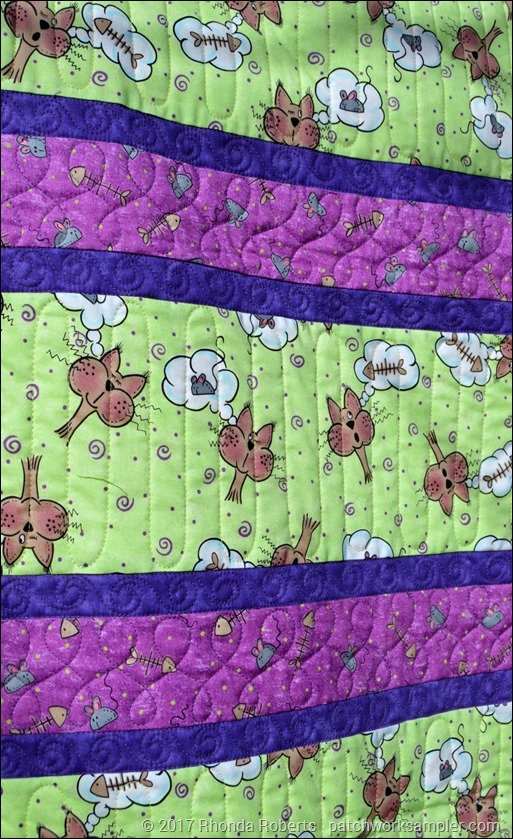 I'm making progress on these quilts; four are finished, but will have to work a little harder to meet my goal of 12 by the end of March.
Linking up today with Sarah at Confessions of a Fabric Addict.  Click the link here to see what projects have quilters whoop-whooping!