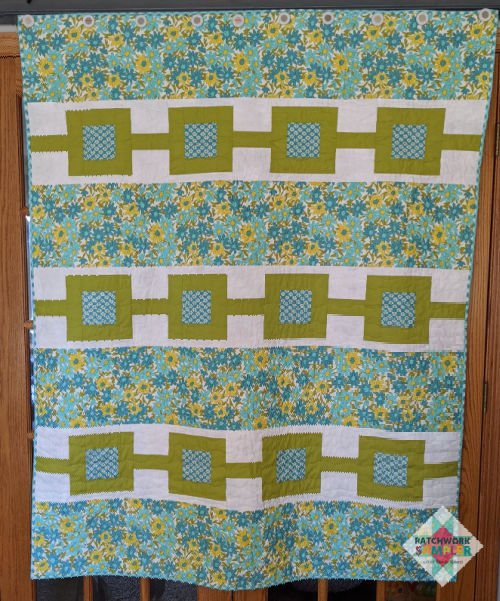 My four-week streak of having a Friday finish was in danger of being broken, but I got up this morning and finished hand stitching the binding on this quilt. Whew! It was a close one, but happily one more quilt in the FINISHED pile!! The pattern is Link Up from Villa Rosa. The pattern card is available here or the digital download is here.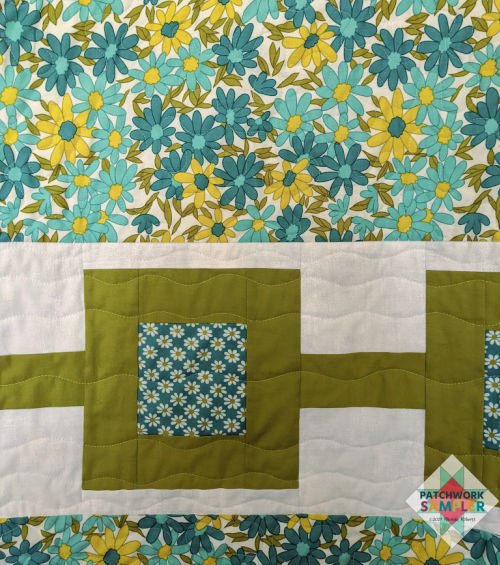 The print fabrics are from the line A Blooming Bunch by Moda. These fabrics are so fun and cheerful. This quilt is perfect for spring! The green is a Bella solid called Pesto and the white background is Moda Grunge in Essence. The quilting is very simple with an overall meander in the floral rows and wavy lines through the pieced rows.
The backing and binding is the diagonal gingham print. I love fabrics like this for binding. It looks like bias, but is straight cut. This was a fun, easy project that made the most of these cheerful fabrics.
Hope you were also able to celebrate a Friday finish this week!