There hasn't been much sewing at my house lately but over the weekend I managed to get a couple of new quilts cut out.  I had a layer cake from Barbara Brackman's Moderism collection.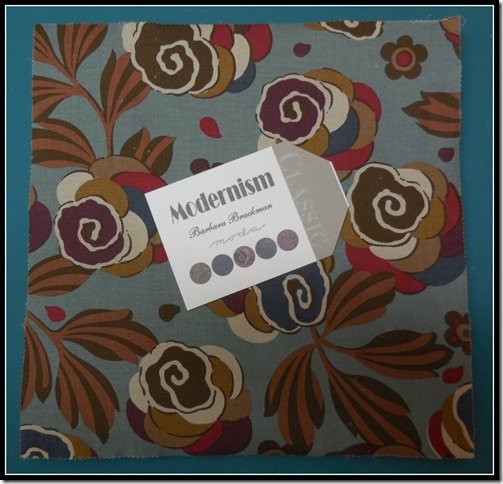 All the prints in this collection are pretty dark so I needed to find a project that didn't require a lot of contrast.  I really like Elisa Wilson's templates for Crazy Curves and knew that the 8" Rainbow Block Template fits perfectly on a 10" square.  This is a fast quilt to cut and piece and even the quilting goes quickly because an overall edge-to-edge design works really well.  Since I've made this a couple of times before I thought there was a post showing how to easily cut these blocks from a layer cake but I didn't find it.  I'll work up a quick demo after work today and post it tomorrow.  It is such a fun quilt to make.
I have a few of the blocks pieced and think I'm really going to like this one.  There are only two seams in each block so it will only take a couple more hours to finish them and the fun of setting the blocks together will begin!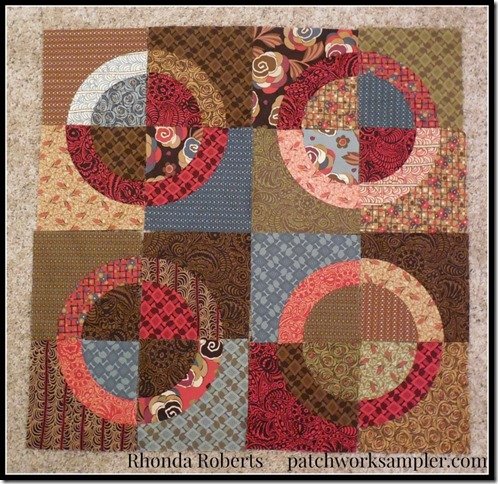 Be sure to get your daily dose of inspiration by checking out the design wall links at Patchwork Times.