A couple of months ago I cut out these blocks and kind of forgot about them.  I stumbled across them while looking for something else and decided it would be a good project for some mindless piecing over the weekend.  The blocks are made from a jelly roll and matching charm pack of Modern Neutrals by Amy Ellis.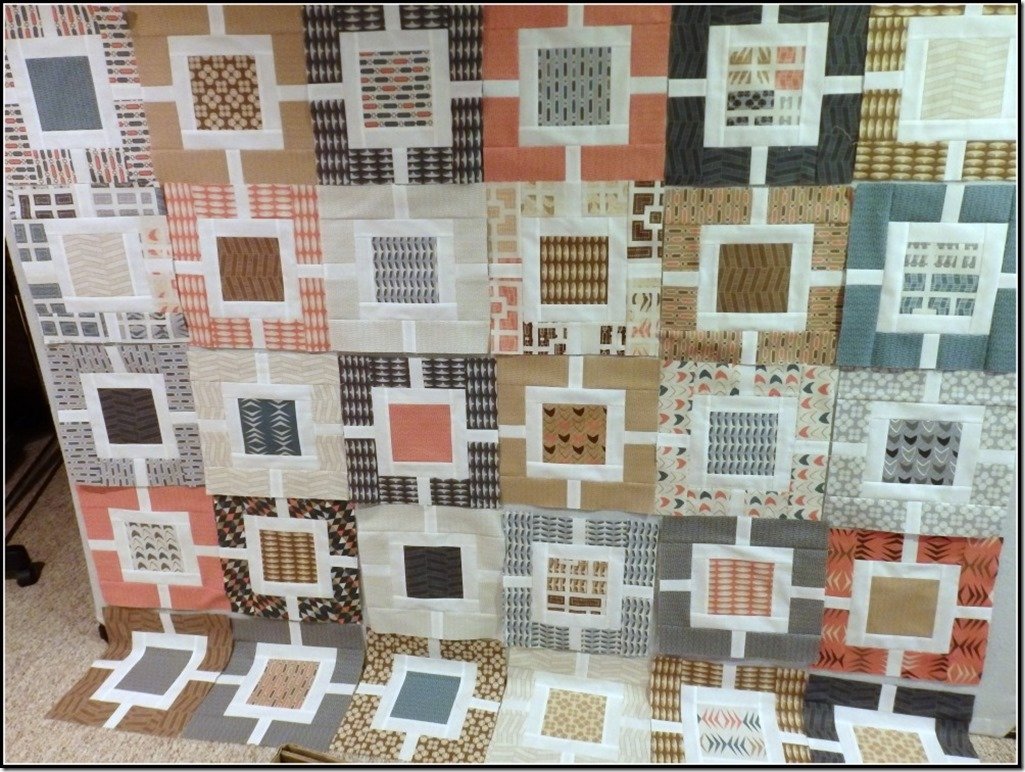 The blocks are now off the design wall and ready to sew together.  This week, I'm hoping to have a quilting marathon and get some quilts ready for binding.  In the next few weeks we have a number of little trips planned and I would like to have some hand sewing ready for times I'm away from my sewing machine.
To check out other design wall projects, click on the links at Patchwork Times.