It was almost seven years in the making, but Cathedral Squares is finally finished. Last night I machine sewed the binding the hand stitched it down today. I'm really happy with the way it turned out.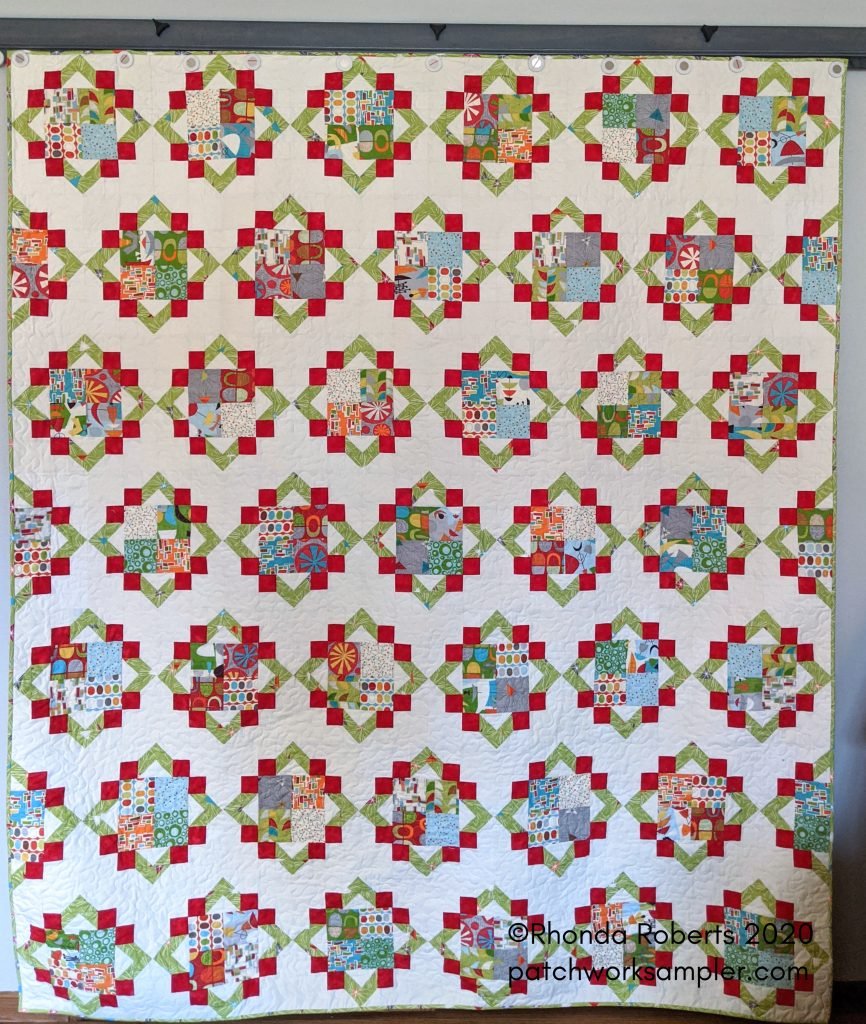 The fabric is Mod Century by Jenn Ski from Moda.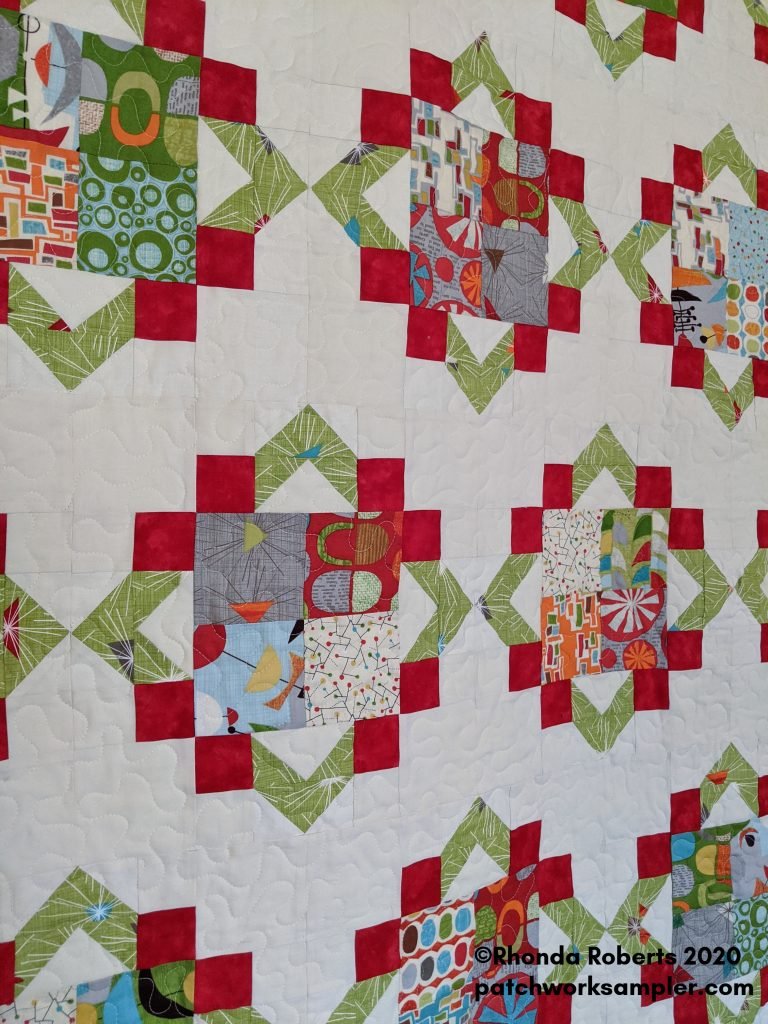 My mantra this year is "done is better than perfect" so it was quick and easy with the quilting. The original pattern shows an overall small meander design. Initially I thought about doing an overall edge-to-edge freehand or pantograph, but knew I wouldn't be happy with light thread over the red squares. So, I just meandered through the background and print fabrics.
The pattern for this quilt is Cathedral Squares by Freshly Pieced and is available here.