My one monthly goal for August is simple; turn this stack of 100 City Sampler blocks into a quilt.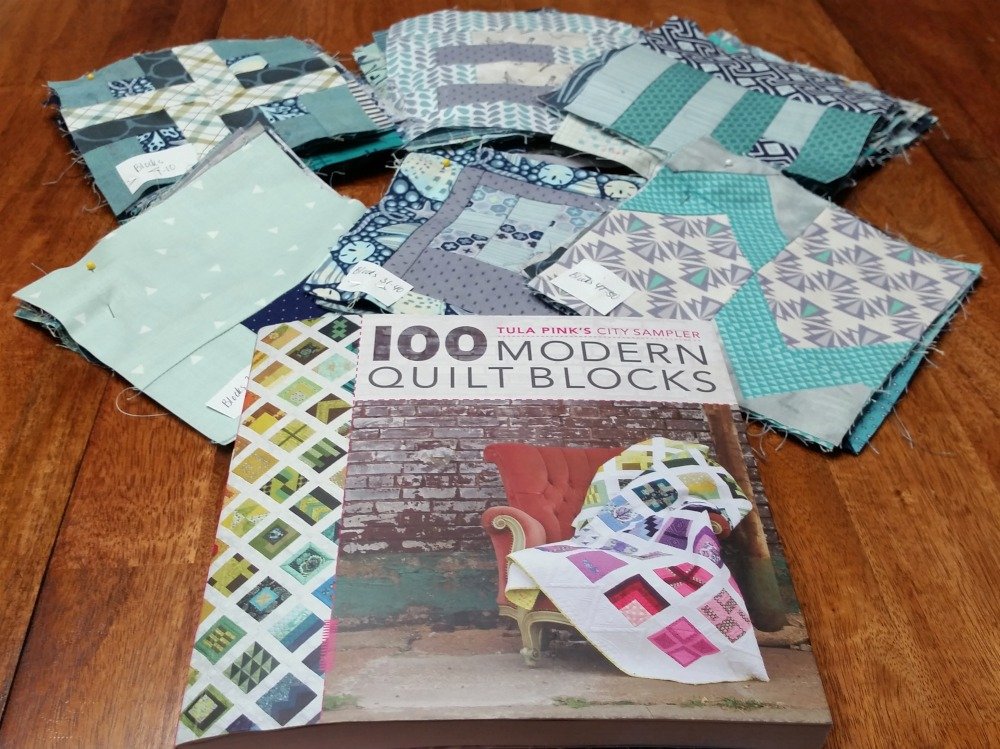 It seems like every quilter in the world has been making Tula Pink City Sampler blocks in the #100days100blocks2017 Instagram challenge. There was a challenge last year and I started late and went into it half-heartedly.  This year, I made all 100 blocks, even making new blocks for the few I made last year.
My bulging storage cupboards are proof that I like almost every fabric in the world but browsing though the Instagram feed every day, I can see that I'm not shopping nearly enough!  I've never been very interested in fussy cutting. Some of the blocks are are cut so creatively they have me looking at fabric in a whole new way.  They are just stunning.   I encourage you to check it out for yourself.
There are still a few days left to post blocks. Mine are all finished and I am ready to set them together.  Originally I planned to use one of the settings shown in the book, but now I'm rethinking it. Later today I'll drive to Iowa for Jo's Country Junction Retreat with Jo, her daughter Kelli and Bonnie Hunter.  There will be several hours of time in the car to think about it.
Now head over to Elm Street Quilts to see what goals other bloggers are setting for August.